MBA in Sports Management: Prospects & Career Options
Pursue MBA in Sports Management if you who exhibit a spectacular show of determination and true sportsmanship. Find more about the course at jagranjosh.com.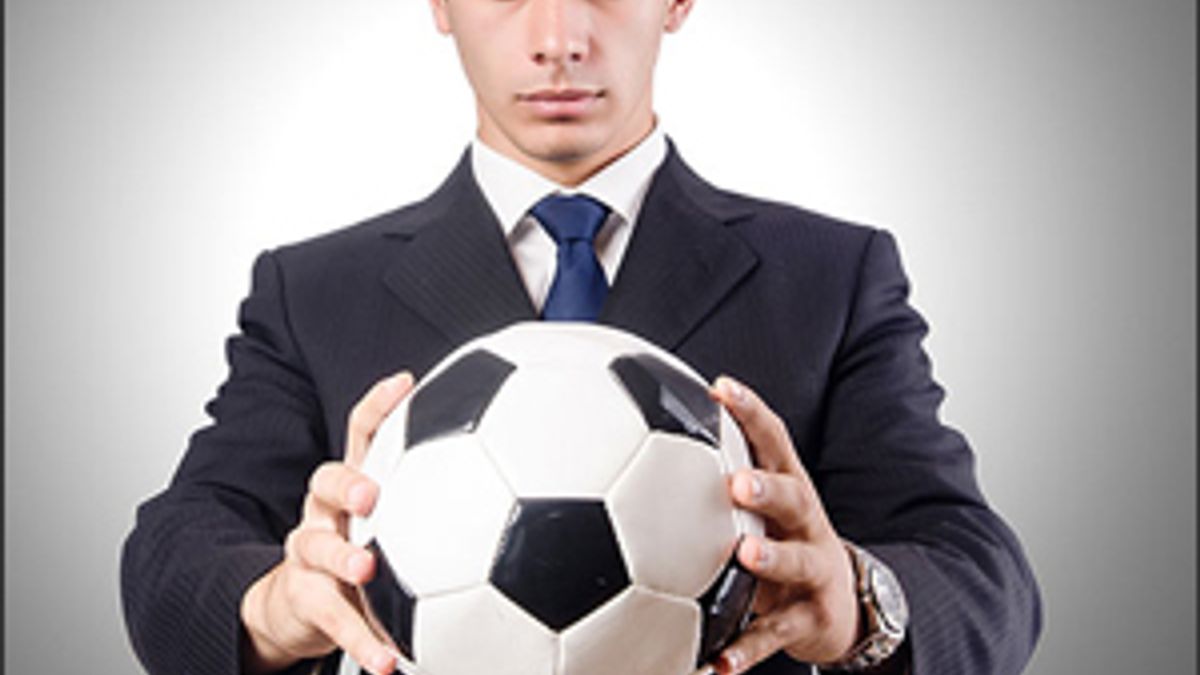 MBA in Sports Management
Sports Management distance learning, MBA in Sports Management subjects, MBA in Sports Management India
The most determined of them all, MBA in sports management opens up a whole-new-world of thrilling opportunities. To be honest, all the specializations in Master of Business Administration produces leaders and experts, but specialization in sports management? It only builds champions.
In the era of lights, camera and action, sports has become more than just a game, it's a showbiz of entertainment with multiple franchise teams lurking for front seat. The sports industry is rendered as one of the largest revenue generators that offers the young aspirants with an array of leisure mingled with occupation. And in the backdrop of the global competitiveness, the sports industry in India is thriving with ceaseless demand for capable managers, leaders and team builders.
Coming back to champions, they are made from a deeper conscious of having an aspiration, a mirage and a vision; who exhibit a spectacular show of determination and true sportsmanship. If you fall in this category, then pursuing MBA in Sports Management could be the righteous dreamboat for you.
As quoted by Will Carling,
This article equips you with broad and up-to-date information pertaining to the various dimensions of MBA in Sports Management course. So, read along and clear all your doubts regarding this programme, which might give you success in sports management. The article will cover the following topics:
An Introduction to Sports Management
Eligibility criteria for pursuing Sports Management course
Rationale for choosing a career in Sports Management
Syllabus taught in Sports Management
Career Options/Opportunities after Sports Management
Pay Packages offered to Sports Management
List of Top/Best Colleges to Sports Management
List of Top Recruiters that hire Sports Management
What is MBA in Sports Management?
MBA in Sports Management is a combination of distinct academic disciplines that develops the quintessential skills of business administration, organization, economics, innovation, marketing and finance among the graduates. This versatile option of higher studies offers a variety in rewarding careers within and outside the sports industry. MBA in sports management emphasizes on business fundamentals and provides real-world experiences of theories and ideas to the students. It will impart a set of operational skills, practical expertise and specialist knowledge pertaining to the business of sports, for enabling the individuals in securing sports management job. Along these lines, the participants are also provided with a path to polish their interpersonal, innovative and leadership capabilities.
Usually the fans of sports are the passionate ones to apply for the two-year traditional course of MBA in sports management, however, one can find enough motivation through the simple act of enjoying the business of sports and marketing.
Why MBA in Sports Management?
Sports have been the essence of prime entertainment, where the industry has rapidly grown worldwide. It extends from the management and commencement of diverse sports to the collaboration of business related with tourism, construction and infrastructure, equipment manufacturing, hospitality, marketing and merchandising. The likely worth of global sports industry is around 480-620 billion USD.
India however, is an emerging economy, which is targeting at building a dynamic sports culture apart from the craze of cricket. The size of the Indian sports industry is therefore,
not recognized and yet to be acknowledged as a full-fledged sector. Though, estimations have been made by GroupM and SportzPower India (investment organization), according to which the sports industry as shown an increment of 10% in 2015 with a worth of 48069 million rupees.
At the global level sports events, such as the Olympics, the country lags far behind the others and requires a push towards more efforts.
Source: KPMG analysis, 2014
Figure: Comparison of the performance of nations in terms of medals in Olympics
To raise the bar, the corporate and government bodies are taking initiatives to accelerate and promote the success in this industry. Through the development of overall sports ecosystem with depreciation of impending issues such as low resource availability, infrastructure, academics and franchises, the government visions the sports industry of India to grow beyond cricket leagues and sponsorships. For the same, Confederation of Indian Industry (CII) proposed the objectives of India's 75 vision for sports, as projected in the below figure:
Source: CII, 2014
Figure: Sports vision of India
The efforts of Indian government in augmenting the awareness of sports among people has been evident in the organization of the international events such as:
Ko,Indian Premier League (IPL)
Launching other leagues in sports such as hockey, football and golf
Hosting international events such as Commonwealth Games in 2011, Cricket World Cup in 2011 and the World Chess Championship.
The performance of India in the Commonwealth Games, over time, has shown an increment in terms of medals earned. Since it first participated in 1990, the progression of performance is noteworthy, till the last Games held in 2010.
Source: KPMG, 2014
Figure: India's posting in Commonwealth games since 1990
Apart from the international-level growth, at the national level, the sports industry in India has shown high engagement. At the National Games held in 2011, several states participated at different sports. Manipur was the leading state in terms of the medals earned, closely followed by Haryana and Maharashtra.
Source: KPMG, 2014
Figure: Medals won by top 15 states in India at the National Games
The National Games in 2015 incorporated the sport of Yachting as a new event. Also, Kerala with 54 medals was the topper, followed by Haryana with 40 medals. The participation in terms of sportsmanship has shown an increase in the recent years, where credibility goes to the associated business of retail, manufacturing, tourism, hospitality and marketing.
The youth of India is the ray of light that brightens the growth of this sector and the sports industry in turn, holds a high position for young intellectual graduates. Therefore, one should choose MBA in Sports Management due to the promising career it offers within and outside this industry
Eligibility Criteria for MBA in Sports Management
This specialized field is concerned with imparting education and vocation pertaining to the business aspect of sports. And a professional job in the field of sports management can be acquired with the intellect developed through the professional studies taught at MBA in sports management. And for that, you need to enrol in the program with following eligibility requirements:
Minimum 50% of marks in 10th and 12th
A bachelor's degree in the relevant field with a minimum of 50% aggregate marks
Clearance of entrance examinations such as CAT/MAT/GMAT/IIFT/SNAP/JMET, followed by personal interviews and group discussions
Skills required for MBA in Sports Management
Those willing to pursue this path of career must be self-equipped with certain competencies, such as:
Oral communication and report-writing skills
Data analysis and research skills
Presentation skills
Professionalism and customer focus
Time-management skills
Negotiation skills
Collaborative attitude
Problem-solving and decision-making skills
MBA in Sports Management Syllabus
Different universities and colleges have their own standard and means of teaching and imparting the vocational education among the students. Subjects or syllabus however, can be the same. Following are the few of these subjects:
Subjects for MBA in Sports Management

Organization and management in sports

Foundations of amateur and professional sports

Psychology of sports

Contemporary issues in sports

Public speaking

Ethics in sports

Sports training and conditioning

Leadership principles in sports

Sponsorship and broadcasting

Managing sports events

Advertising and public relations in sports

Sports marketing

Sports medicine and nutrition

Funding in sports

Sports law and risk management

Sports media and event management
MBA in Sports Management: Career Option
As mentioned before, MBA in sports management not only offers promising careers in the field of sports itself, but also opens up the doors in multivariate fields such as marketing, retailing, manufacturing, customer social responsibility etc. One can go in the field of teaching in schools and higher institutes, which is one the most reputed jobs in the gamut of opportunities. The young graduates can also go for a job in:
Sports clubs
Sporting agencies
NGOs
National sporting associations
Fitness clubs
Recreation facilities
Government and private sports authorities
Various Job Profiles offered in this sectors are:
Sports manager
Management trainee
Sales manager- sports/media/advertising
Sports agent
Sports instructor
Sports physiologist
Sports nutritionist
Architect and project manager
Manager in merchandising
Athletic director
Pay Packages for MBA in Sports Management
The remuneration offered in the jobs persisting in Sport Management area are dependent on personal attributes, which are catalysed by the post-graduation in MBA Sports Management. The starting salary ranges from Rs. 10,000 to Rs. 20,000, which extends with industrial experience.
| Work Experience | Average Salary (tentative) |
| --- | --- |
| Less than 1 year | Rs. 96,000 |
| 1-4 years | Rs. 320,000 |
| 5-9 years | Rs. 696,343 |
| More than 10 years | Rs. 828,000 |
Source: Payscale.com
Top colleges for MBA in Sports Management
The following are the list of Top Business Schools in India offering specialization in MBA in Sports Management
International Institute of Sports Management (IISM), Mumbai
Indira Gandhi Institute of Physical Education and Sports Science, Delhi
National Academy of Sports Management, Mumbai
Alagappa University, Tamil Nadu
Institute of Social Welfare and Business Management, Kolkata
University of Technology and Management, Shillong
Tamil Nadu Physical Education and Sports University, Chennai
Institute of Management and Technical Studies, Noida
Top recruiters for MBA in Sports Management
The following is the list of top companies that readily recruit the graduates of MBA in Sports Management:
GroupM
IMG
Rhiti Sports
Edusports
Star Sports
ESPN Cricinfo
JSW Sports
Umbro
ITW Consulting Pvt Ltd
IOS Sports and Entertainment
SPT Sports
Libero Sports
KOOH Sports
Sun Sports
Decathlon Sports India Pvt Ltd
Share this article with those who are considering the idea to pursue MBA in a niche specialization such as Sports Management.
If we have missed some important piece of information then kindly share with us your valuable comments and queries.
For more MBA Career related updates, keep visiting jagranjosh.com