Current Affairs in Short: 17 January 2020
A mercy petition was filed by one of the Nirbhaya case convicts has rejected by the President of India Ram Nath Kovind.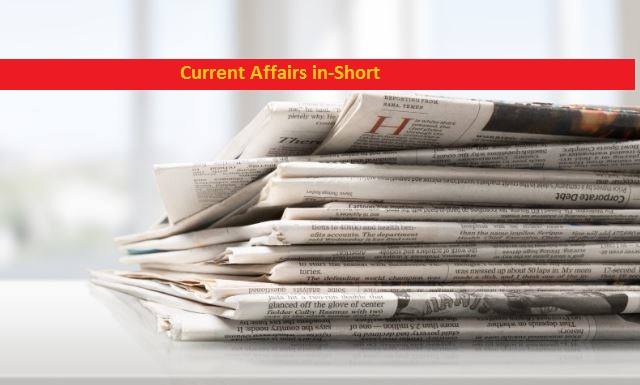 Current Affairs in-short
President Ram Nath Kovind rejects mercy petition of Nirbhaya case convict
• A mercy petition was filed by one of the Nirbhaya case convicts has rejected by the President of India Ram Nath Kovind.
• Earlier, the Ministry of Home Affairs forwarded Mukesh Singh's mercy petition to the President of India.
• All four convicts of the Nirbhaya case – Vinay Sharma, Akshay Kumar, Mukesh Singh, and Pawan Gupta will be hanged to death on January 22, 2020.
Tejas Express flagged off between Mumbai-Ahemdabad
• A new Tejas Express between Mumbai and Ahmedabad has been flagged off on January 17, 2020.
• It is the first train under the private sector with state-of-art facilities. It will run between Mumbai and Ahmedabad on six days a week basis.
• Some of its major features are – personalized reading lights, bio-toilets, attendant call buttons, automatic doors, mobile charging units among other facilities.
Russian parliament approves Mikhail V. Mishustin as new PM
• Russia's parliament has elected Mikhail V. Mishustin as the country's new Prime Minister. He was the chief of the tax department of the country.
• President Vladimir Putin recommended Mishustin's name soon after Medvedev's resignation.
• Vladimir Putin proposed a constitutional amendment that provoked PM Dmitry Medvedev and the entire cabinet to resign.
Tibet passes Law, Ethnic Unity is mandatory
• The Tibet People's Congress has recently passed a bill that makes Ethnic Unity mandatory in the region. It will be implemented from 1 May 2020.
• This bill states that China has been an integral part of Tibet since ancient times. About 40 ethnic minorities are living in the region which accounts for 95% of Tibet's population.
• It says that all citizens have to demonstrate solidarity against the spirit of separatism in the country.
India-Japan Coast Guard exercise 'Sahyog-Kaijin' held
• Indian and Japanese coast guards took part in a bilateral exercise 'Sahyog-Kaijin'. It aims to strengthen the bilateral relations of both countries.
• One Indian aircraft and four ships of Indian coast guards along with one Japanese coast guard ship participated in the exercise.
• It held in each country every two years on a rotation basis. 'Sahyog-Kaijin' exercise between India and Japan was started in the year 2000.