Current Affairs in Short: 22 January 2020
The Telangana State Election Commission will use the Facial Recognition App during the municipal elections.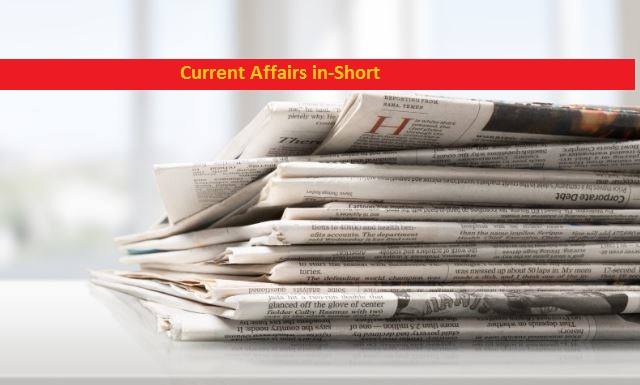 Current Affairs in-short
Maharashtra Govt's order: Compulsory for school students to recite preamble
• Maharashtra Government has issued an order that all schools must recite constitution preamble from January 26.
• The government ordered that students will read the Preamble of the Constitution so that they know its importance. The government said that this is a very old proposal of the government but we will implement it from January 26, 2020.
• It came into the limelight in 2013 when the then government proposed to recite the preamble in schools. Maharashtra government issued an order when protests against the Citizenship Amendment Act (CAA) are going on across the country.
Telangana polls to use face recognition app
• The Telangana State Election Commission will use the Facial Recognition App during the municipal elections. It will be used as a pilot project at 10 selected polling stations.
• Voters will be identified through the Face Recognition App. However, manual verification will also be there.
• Telangana election commission said that if any negative result appeared then the voter will not be deprived of his right to vote.
Jharia most polluted city in India: Greenpeace Report
• Greenpeace India has recently released a list of India's most polluted cities. The Greenpeace index says that Jharkhand's Jharia is the most polluted city in the country.
• Delhi has been ranked at number 10 this year while it was at number eight a year ago. According to the report, Dhanbad (in Jharkhand), is the second most polluted city in India, known for its coal reserves and industry.
• Six of the top 10 polluted cities are from Uttar Pradesh - Noida, Ghaziabad, Bareilly, Allahabad, Moradabad, and Firozabad.
World Employment and Social Outlook report released
• International Labour Organisation (ILO) has recently released the World Employment and Social Outlook-2020 report.
• The report highlights key challenges and issues of labour market such as unemployment, income inequality, working poverty, income share, etc.
• The report highlighted that about 188 million people are unemployed around the world. It has also informed in the report that about 165 million people don't get enough money to work.
UNAIDS round-table meet held at Davos
• United Nations Programme on HIV/AIDS (UNAIDS) was recently organized at the World Economic Forum (WEF) at Davos, Switzerland.
• The organization works with a vision to eradicate HIV infections, AIDS-related deaths, and busting myths.
• A global declaration against AIDS was the first time adopted in 2016 that seeks to eliminate AIDS as a public health threat by 2030.