Huawei ban: What is Huawei controversy all about?
Huawei ban: Huawei recently accused the US government of launching cyber-attacks to infiltrate its internal information systems and disrupt its business.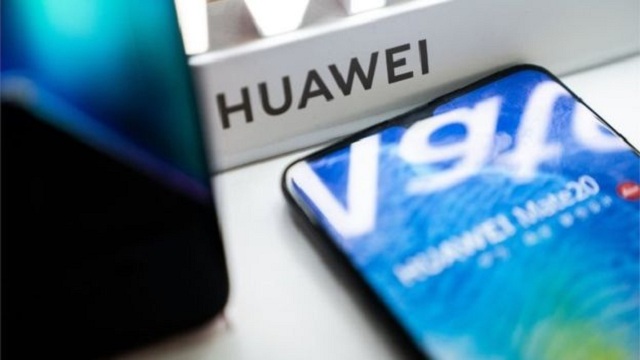 Google suspends business with Huawei
Huawei ban: Huawei recently accused the US government of launching cyber-attacks to infiltrate its internal information systems and disrupt its business. Huawei also accused the US of unlawfully detaining its staff and trying to coerce and entice its staff to turn against it but did not offer any evidence for the allegations.
US President Donald Trump, on the other hand, asserted recently that Huawei is a national security concern for the United States, US Military as well as the US intelligence agencies. Trump announced, "We're not going to be doing business with Huawei" and said that the Chinese Technology giant will not be a part of US's ongoing negotiations with China on trade.
US, Google suspend business with Huawei
Huawei and 70 of its affiliates were put on US trade blacklist, 'Entity List', in May 2019 by US Commerce Department for posing a threat to US national security. The move restricted the telecom giant from buying parts and components from US companies without the approval of the US government.
This was followed by Google suspending all its business with Huawei, which requires transfer of hardware, software and technical services. Google also cancelled Huawei's Android license.
Huawei ban: Impact
• Google's decision of cancelling Huawei's Android license banned the tech giant from using Google's proprietary Android operating system and its other services. Huawei could only use the public version of Google's OS through the Android Open Source Project.
• The ban also means that future Huawei phones may not have Google services such as Chrome, Gmail, YouTube and Google Play.
• The move could impact the future of Android on smartphones made by the Chinese company and its sub-brand, Honor.
• The move could also impact future updates to Huawei phones and the company largely relies on Android for the smartphones it sells outside of China. However, within China, it uses a modified version of Android that doesn't have preinstalled Google apps because Google is blocked in China..
What will be the impact on existing users of Huawei phones?
• Google announced that the users of Huawei phones will currently retain their access to Android services and will also be able to update the apps.
• However, unless the tussle between the US and Huawei ends, there are possibilities that future Huawei phones may run without Google apps and services such as Gmail, YouTube and Chrome.
Huawei ban: What is the controversy about?
The Pentagon banned the sale of Huawei phones on US military bases amid security concerns in May 2018. Other countries including Japan, Canada, Australia, Britain and Germany also expressed security concerns regarding Huawei's telecom equipment.
In January 2019, the US charged Huawei with 23 incidents of alleged trade secret theft and fraud. The US had earlier banned Huawei from selling networking equipment in the US. Following the alleged cases of trade secret theft and fraud, the US urged European countries also to stop using Huawei equipment in their 5G rollouts.
In March 2019, a report revealed that Huawei is developing its own operating system in case it can't use Android or Windows. In April 2019, while Huawei set new goals to overtake Samsung and Apple, a CIA report alleged that Huawei is funded by Chinese state security.
On April 24, 2019, though Britain reportedly announced that it will allow Huawei limited access to its 5G infrastructure, a Huawei leak led to the sacking of UK defense minister Gavin Williamson. Vodafone had also reportedly found hidden backdoors in Huawei equipment. Despite US warning against the security threat in using Huawei's equipment, many countries drafted their 5G security proposals.
On May 15, 2019, US President Donald Trump issued a national security order banning Huawei and all its equipment in the United States. Google on May 19 suspended its business with Huawei and banned Huawei phones from future Android updates. A day later, Huawei received temporary relief from the US trade ban, following which Google also revived its work with Huawei temporarily.
Huawei is reportedly developing its own operating system called "Hongmeng" and the company plans to launch it in China later this year and globally in 2020. However, Huawei claimed that Hongmeng was not a replacement for Google's Android. Further, in June, Huawei chairman announced that the company is planning to sign a "no-spy" deal with the US.
On June 6, 2019 Russia allowed Huawei to develop the country's 5G network and China issued 5 licenses to the tech company. A day later, Facebook banned Huawei from pre-installing its apps.
On July 1, 2018, US President Donald Trump lifted restrictions on US companies selling to Huawei but it was only applicable on the widely available products. The US later announced that it will allow licensed sales to Huawei, but the company will remain blacklisted.
In August 2019, Huawei revealed its Android replacement "Harmony" but the company said that it has no plans to launch a phone with Harmony OS. In the same month, US President Trump announced that the US will not be doing any business with Huawei due to the national security threat it represents.
In September 2019, Huawei accused the US of using cyber attacks and threats to disrupt its business.
What is Huawei?
Huawei Technologies Co. Ltd. is a Chinese multinational telecommunications equipment and consumer electronics manufacturer, headquartered in Shenzhen, Guangdong, China.
In the first quarter of 2019, Huawei was the second-largest smartphone maker by global market share.
Around 49 percent of Huawei's smartphone shipments in the first quarter of 2019 were to international markets outside of mainland China, as per data from research firm Canalys.
The company has previously laid out its ambitions to become the top player in smartphones by 2020. But the latest ban could put a dent in that.
Download our Current Affairs & GK app for Competitive exam preparation. Click here for latest Current Affairs: Android|IOS