Mary Kom becomes 'World No 1' Boxer in latest AIBA World Rankings
'Magnificent Mary' became the most successful boxer in world championships history when she claimed the 48kg category top honours in November 2018, her unprecedented sixth world title triumph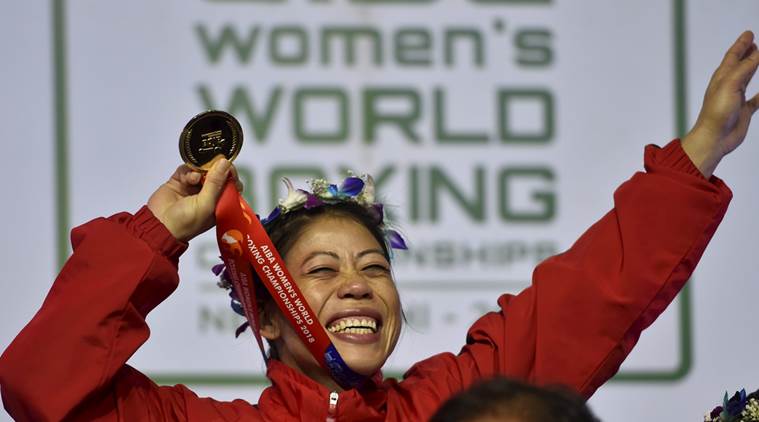 Mary Kom becomes World No 1 Boxer in latest AIBA World Rankings
The celebrated MC Mary Kom became the World No 1 Boxer in 45-48 kg category in the latest International Boxing Association's (AIBA) World Rankings released on January 10, 2019.

Mary Kom was placed by AIBA at top of the charts in the 45-48 kg category weight division with 1700 points.

'Magnificent Mary' became the most successful boxer in world championships history when she claimed the 48kg category top honours in November 2018, her unprecedented sixth world title triumph.
Other Indian female boxers in the Rankings were:
Pinki Jangra (eighth in the 51kg category)
Asian silver-medallist Manisha Maun (eighth in 54kg category)
Former world silver-medallist Sonia Lather (second spot in the 57kg division)
World bronze-medallist Simranjit Kaur (fourth position in 64kg)
India Open gold-medallist and world bronze-winner Lovlina Borgohain (fifth position in the 69kg category)
All about Mary Kom

• An Indian Olympic boxer from Manipur, Mary Kom is the only woman to become World Amateur Boxing champion for a record six times.

• She is also the only woman boxer to have won a medal in each one of the seven world championships. She once won silver.

• She is the only Indian woman boxer to have qualified for the 2012 Summer Olympics, competing in the flyweight (51 kg) category and winning the bronze medal.

• She also became the first Indian woman boxer to win a gold medal at the 2014 Asian Games, held at Incheon, South Korea.
• She is also the first Indian woman boxer to win gold at the 2018 Commonwealth Games, held in Gold Coast, Australia.

• In April 2016, Kom was nominated by the Indian President as a member of the Rajya Sabha, the upper house of the Indian Parliament.

• In March 2017, the Ministry of Youth Affairs and Sports appointed Mary Kom along with Akhil Kumar as national observers for boxing.

• Mother of three, Mary was awarded with the Padma Bhushan in 2013. She is also the recipient of the Padma Shri (2006), Arjuna Award (2003), and the Rajiv Gandhi Khel Ratna award (2009).