Saudi Arabia's King orders border to be reopened for Qatari pilgrims
Saudi Arabia's King Salman orders reopening of the border with Qatar to give Qatari pilgrims an easy pass to carry out their annual hajj pilgrimage to Mecca.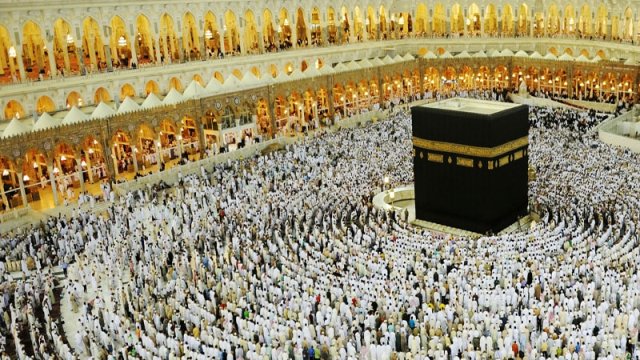 Saudi Arabia's border with Qatar reopened for hajj pilgrims
King Salman of Saudi Arabia has ordered the country's border with Qatar to be reopened in order to allow Qatari pilgrims to carry out their annual hajj pilgrimage to Mecca.
The move represents the first forward step ever since Saudi Arabia along with other Gulf nations completely cut off ties with Doha, after accusing it of supporting and funding extremist groups. The Salwa border crossing has remained shut since then.
The announcement to reopen the border came after Saudi Arabia's powerful Crown Prince Mohammed bin Salman received an envoy from Doha, the first-ever public high-level encounter between the nations since the crisis erupted.
It was announced that the king has permitted the entry of Qatari pilgrims to the Kingdom of Saudi Arabia through Salwa border crossing to perform hajj and to allow all Qatari nationals who wish to enter for hajj without electronic permits.
The King has even ordered private jets belonging to Saudi airlines to be sent to Doha airport to bring all Qatari pilgrims on his expenses.
It was only last month that the Qatari authorities accused the gulf state of jeopardising the pilgrimage to Mecca by refusing to guarantee their pilgrims' safety.
Background
On 5 June 2017, four Gulf States- Saudi Arabia, Egypt, UAE and Bahrain cut off air, maritime and land links with Qatar and imposed economic sanctions, accusing Doha of supporting terrorists and of being too close to Iran.
Denying all the charges, Qatar has accused its Arab neighbours of seeking to strangle its economy.
Qatar, with a population of 2.6 million, among which almost 80 percent are foreigners, ranks as the world's richest nation on a per-capita basis, according to the International Monetary Fund.
The nation holds a staggering $330 billion in a sovereign wealth fund, with assets heavily invested abroad.