CBSE Patrachar School for failures and drop outs: Admissions, courses, eligibility and other details
CBSE Ptrachar school provides education to those who have failed in their secondary/senior secondary classes or have dropped their studies for any reason. It helps them save their precious years. Read here details regarding courses, admission, eligibility and more.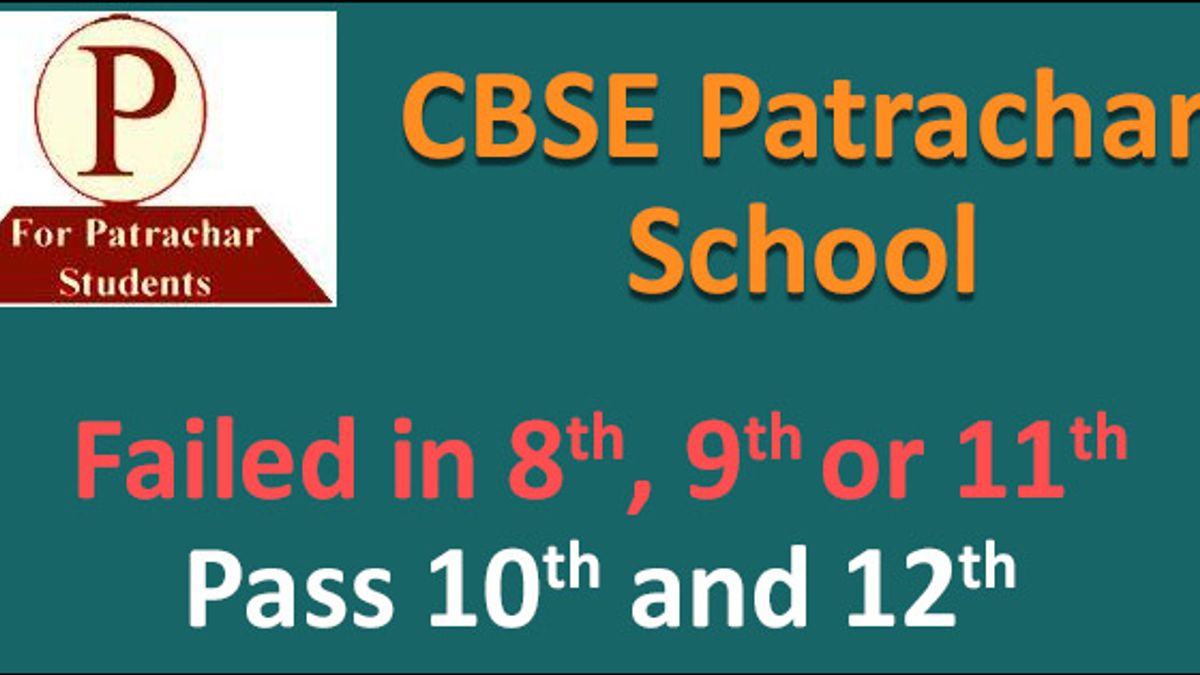 CBSE Patrachar School
In India, one can find a number of ways to access the basics of education. There are a number of students who got failed in 8th, 9th or 11th or have to quit their schools or discontinue their study course due to some unavoidable reasons. There is a big ratio of children who come from economically weak backgrounds. Instead of taking regular classes at school, they have to work to earn money and feed their family. Also, some students cannot access to the regular school studies due to the extensive school expanses or unavailability of study centres near to their location. Hence, a number of students miss the opportunity to get educations. But thanks to the CBSE Patrachar School which ensures that every child gets the education that they deserve.
Know the CBSE Patrachar admission details for Class 10 and Class 12 for session 2018-2019, here.
What is CBSE Patrachar School?
Working with a motive 'Education for all & to Reach the Unreached' the Patrachar School has emerged out as a pioneer amongst students studying through patrachar or private education in CBSE. Patrachar School was established for those students who drop out from schools for any reason. Patrachar School works for girls candidate who are economically weak, and those who are drop out form school for any reasons.
Save Precious Years of Your Life with CBSE Patrachar:
Students who are not in regular touch of studies can get their studies completed through CBSE Patrachar.
It provides regular classes to students of CBSE Patrachar, CBSE Private & CBSE Open learning programmes.
Those students who have dropped out or could not qualify in secondary or sr. sec school can join patrachar school for saving their precious years.
Who can get education from Patrachar Schools?
Registration is open here for following categories.
Fail/ Dropout Male & Female students.
Students having gap in their studies.
Students left or failed from school of CBSE board or any other recognized board.
Anyone who is residing in Delhi.
Jawans posted in remote areas .
What is the medium of education?
Patrachar School teaches students in Hindi, English and Punjabi medium.
What are the eligibility criteria for admission in Patrachar School?
For Class XII
(A) Students having at least one year gap after passing class X exams from any recognized / CBSE Board or failed in class XI on the basis of original SLC / TC duly countersigned by Education Officer / Competent authority may seek direct admission to class XII.
OR
Students who have passed XI or its equivalent examination from CBSE or any other recognized school board.
(B) Students who have failed in class XII or equivalent examination from a recognized / CBSE Board are eligible for admission to class XII.
For Class X
(A) Students who have passed / failed either in Class IX or passed in class VIII (with one year gap) from a Govt. / Govt. Aided / recognized / CBSE board school or failed in class X are eligible for direct admission to class X.
OR
Students who have studied up to class IX through private studies can seek admission on the basis of affidavit.
(B) The candidate must have completed 14 years of age as on 31st March
NIOS Admissions 2018:Online and Offline Application Procedure, eligibility
Some general FAQs about CBSE Patrachar:
Is there any difference between 'CBSE patrachar' and 'CBSE private candidate'?
Ans: Patrachar schools offer CBSE Patrachar, CBSE Correspondence and CBSE Private and a student can choose any one of the three modes as per his/her convenience. Thus 'CBSE private' is also considered under Patrachar.
Is CBSE Patrachar certificate valid throughout India?
Ans: Yes, through Patrachar students get the same CBSE affiliated certificate which is provided by the other CBSE affiliated private schools. The only difference is the name of the school mentioned on the certificate. Patrachar school certificate is provided by CBSE itself and it is valid all over India to apply in any competitive exam, job or institute.
Keep visiting this page for other updates in CBSE Patrachar...