Digital REVA tackling environmental emergency
The World is raging against the clock, attempting to postpone and reverse the consequential evidence in the form of a slowly deteriorating planet.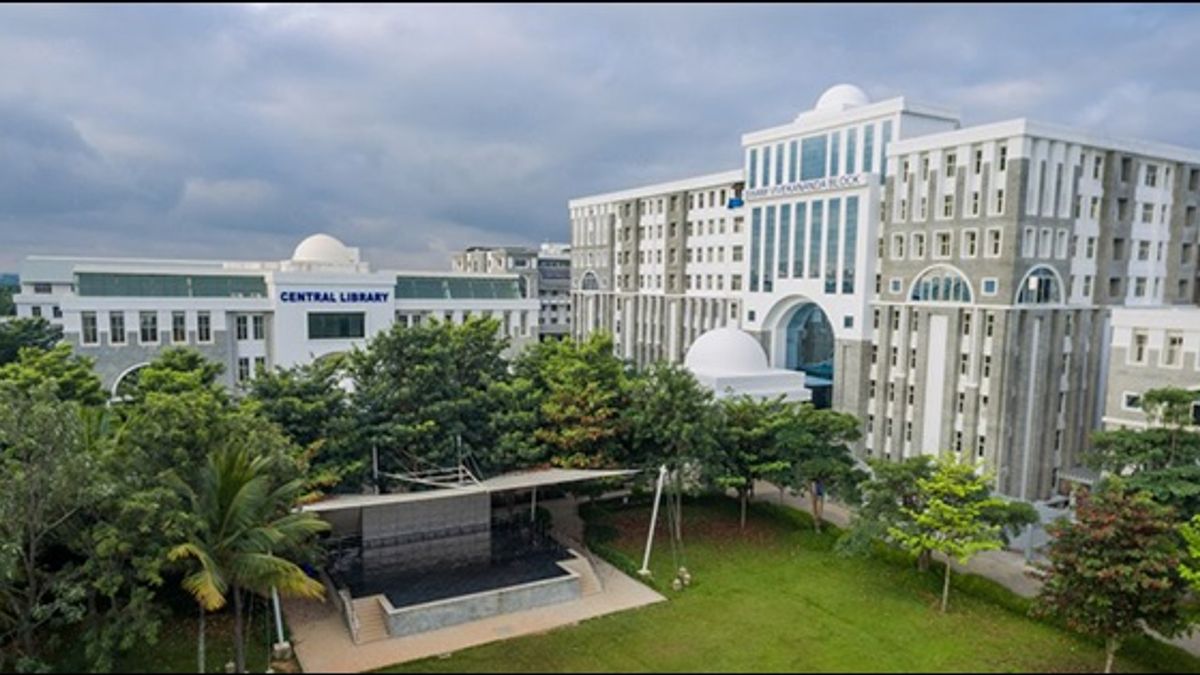 Digital REVA tackling environmental emergency
This uprising has seen many causes take off. We have those who stay unaffected and indifferent and those who have internalized the state of urgency and are taking steps to change. Earth Hour, Green Technology, Green Finance are some of the efforts taken by communities, organizations, a collective of nations and individuals to make contributions to ward off this escaping situation. Many educational institutions have come forward in escalating this cause as sustainable development and related practices form the core of all priorities.
REVA University in Bengaluru is tackling with the environmental emergency in its own way. The University has introduced practices and applications in everyday life that are concentrated towards attaining a better and more balanced ecosystem. Deeply involved in environmental endeavors and rallying for initiatives that impact the immediate setting, the country and the world subsequently, REVA constantly reinvents itself to push the envelope through transformation in education, pedagogy and development of eco aiding technology and innovation. Entering this era with a modern and dynamic outlook, REVA has digitized all efforts, learning and processes in campus.
Armed with Digitization
REVA has structures that are LEED certified.
As for the infra sensitivity and benefit to students, students are benefitted right from the lecture halls that are spacious, to the ICT enabled classrooms to the student sensitive hostels and residences to the auditorium to play fields to the lung spaces in the campus. If you go around the campus, the campus is lush with greenery. REVA encourages students not to litter in the campus. Dustbins are provided in many places. Food and Water wastage is not permitted. Plastic is discouraged in the campus. The University has a waste management system in place. Rain water harvesting also helps in conserving this resource. REVA has a plan in place and is engaged in harnessing solar and wind power to save on electricity.
The entire campus has CCTV for safety of our students. Once you enter the campus, you will see a Digital Board, this board tells the students about the time, date, year and also important events at the University. Use of flex banners or plastic inside the campus is not permissible. As you walk into the campus, you will see all blocks have LED screens which display important information of the building. Classrooms are digital classrooms with projector. Going digital at REVA has helped manage a defined paperless policy for all procedures. Notes are shared with students using Moodle and also assignments are given using Moodle. REVA has Smart Classrooms and digital studios for recording and reporting. Faculty lectures are captured on LCS, and then converted into digital videos for students in the University's own adopted villages to listen and learn. SMS alerts are sent to parents regarding attendance of students and important notice. An efficient ERP system is in place. Exams at the University are paper less, instead tabs and digital formats are used for examination and assessments.
Green Technology driven activities guide research at REVA. Students at the University develop applications that support the green initiative. REVA bagged the 6th place in the National Swachh Bharat Ranking by MHRD (Ministry of Human Resource Development) 2018 for one of the most ecofriendly and flourishing campus in the Country.