NTA releases IGNOU OPENMAT Answer key 2019 - Know how to challenge answer key
NTA has released the answer key of the IGNOU OPENMAT MBA Exam. Get the direct link to download the answer key. Know how to raise objection/ challenge answer key here.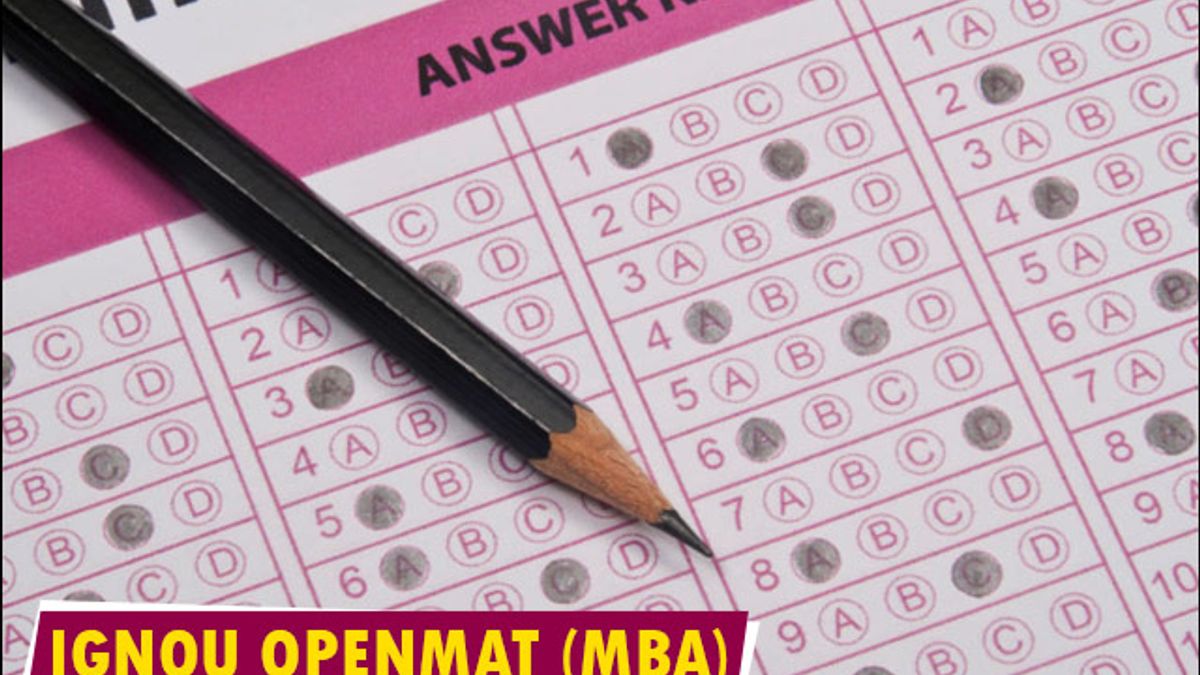 OPENMAT ANSWER KEY 2019
National Testing Agency (NTA) on behalf of Indira Gandhi National Open University (IGNOU) has released the OPENMAT Answer key on 30th July for the candidates who appeared in the MBA entrance exam on 27th July. The answer key will be available for the aspirants for a period of two days i.e. July 30 to 31, 2019 till 5 pm.
Candidates can download the OPENMAT answer key and can also raise the objection if the answer marked by the exam conducting authority is incorrect. The last date for filing objections to OPENMAT Answer key is 31st July. As per the guidelines of NTA, candidates who objections will be correct, will be awarded full marks.
How to download OPENMAT Answer Key 2019
Here is how you can download the OPENMAT Answer key:
1. Visit the official website i.e. nta.ac.in
2. On the NTA home page, you will find a tab named 'IGNOU OPENMAT'. Click on it.
3. You will be redirected to a new page. There, click on 'DISPLAY OF QUESTION PAPER, RESPONSES AND CHALLENGE OF ANSWER KEY' link
4. The OPENMAT Answer key 2019 will be displayed on your screen in PDF format
5. Download the OPENMAT answer key and cross-check analyse it carefully.
OPENMAT MBA: Raising objection/ challenging question?
Candidates can also raise objection/ challenge question. NTA has opened the window for two days till 31st July. If you do not find the answer from the answer key correct, then you can raise a complaint against the answer key/ challenge answer key released by NTA. You can raise objection only through the official website using your login ID and password. NTA has stated a process that candidates need to follow in case they wish to raise objection. The registered complaint will be will be scrutinized and if your objection is found to be correct, full marks will we awarded for that question. However, you need to pay a fee for filling objection.
Fee to be paid
As per the notification on the official website, candidates need to pay sum of INR 1000/- as the processing fee for each question beign challenged. This means if you challenge 1 question, you need to pay INR 1000/- and for two questions INR 2000/- and alike for further questions. NTA will not accept any challenge/objection if you do not pay the requisite processing fee.
About OPENMAT
IGNOU has entrusted the responsibility of conducting the MBA entrance test i.e. OPENMAT to NTA. It is an MBA entrance exam conducted for admission to courses offered by Indira Gandhi National Open University (IGNOU).