NRC Assam final list out, first detention center to come up in Goalpara
The final list of NRC Assam has excluded more than 19 lakh people and state government is constructing the first detention centre at Goalpara.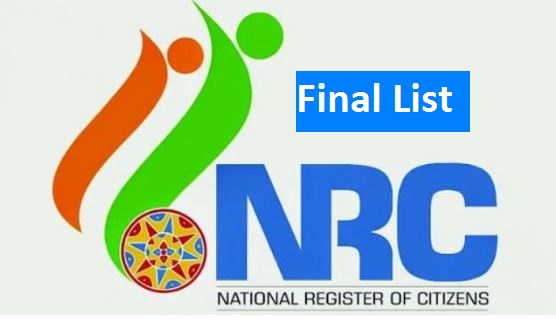 NRC Assam Final List
Assam's final National Register of Citizens (NRC) left out 19 lakh people. Now, the Assam government has started construction work on the state's first detention centre. This detention centre will exclusively house people whose names did not appear in the list.
Assam's detention centre will be built at a cost of Rs 45 crore in Goalpara, with a capacity to hold 3,000 detainees. There will be 11 such detention centres in the state. Other detention centres will be constructed at - Nalbari, Sivasagar, Barpeta, Dima, Hasao, Kamrup, Karimganj, Lakhimpur, Sonitpur and Nagaon.
Legal aid for underprivileged people
The underprivileged people who have been excluded from the final list of the National Register of Citizens (NRC) will get legal aid from the Assam Government. Ministry of Home Affairs released a statement that the state government has also made necessary arrangements to provide legal aid to the needy people amongst those excluded from NRC final list.
The spokesperson of the Ministry of Home Affairs said in a tweet that adequate judicial process available for affected persons to appeal to Foreigners' Tribunal within 120 days from August 8. The spokesperson also added that no person whose name has been excluded from the NRC list will be detained by the authorities and can challenge their exclusion from the list using the remedial measures provided.
Home Minister Amit Shah is expected to attend a meeting of the North Eastern Council (NEC). Amit Shah may chair a meeting of the NEC that will be attended by chief ministers and governors of eight north-eastern states.
NRC Assam Final List
More than 3.11 crore people have been included in the final National Register of Citizens, however, over 19 lakh people have been left out. Assam Government found 3,11,21,004 persons eligible for inclusion in final NRC. On the other hand, 19,06,657 persons, including those who did not submit their claims have been excluded from the list.
This list is available on the Internet and 2500 NRC service centres, 157 zonal offices and 33 District Deputy Commissioner offices in the state. A day before publication of final NRC list, CM of Assam Sarbananda Sonowal issued an advisory to the people for not to panic, he also ordered all concerned Government agencies of Assam to cooperate in the same manner.
You can check your name here: http://www.nrcassam.nic.in
The government has increased the timeline of filing an appeal to the tribunal from 60 to 120 days. A sufficient number of tribunals have been set up at major places of the state for this purpose. The government will also provide free legal aid to the needy from the District Legal Services Authority so that they can file an appeal.
The NRC authority said that the people who could view the results would be those who submitted a claim after not being included in the complete draft published on July 30, 2018, or excluded via the additional draft exclusions list published on June 26 this year, or had any objection filed against their inclusion, the NRC authority said.
Official Website
The authority dealing with the exercise to update the citizens list updated that entire information and final list of NRC will be available on NRC website (www.nrcassam.nic.in) from August 31 titled 'Supplementary list of inclusions/exclusions status (final NRC).'
How to check your name on NRC
• First of all, login to the website - www.nrcassam.nic.in or www.assam.mygov.in.
• Go to the given link that says, 'Supplementary Inclusions/Exclusions Lists (Final NRC) status.'
• A new window will open on the screen, enter your Application Reference Number (ARN) to check if your name has been added to the final NRC.
Who will appear on the list?
Only those people will appear on the list whose names or family members of the applicant were appeared on the first NRC in 1951 or in the electoral rolls up to March 24, 1971. Apart from this, other required documents are – permanent residential certificate, passport, government-issued licence or certificate, LIC policy, land and tenancy records, government employment certificate, bank/post office accounts, educational certificate and court records.
What will happen if you are excluded?
It has been clarified by the union home ministry that "non-inclusion of a person's name in the NRC does not by itself amount to him/her being declared a foreigner" as the person will be allowed to present his/her case before designated foreigners' tribunals. Those people left out of the NRC will not be detained "under any circumstances" until the foreigners' tribunals declare them foreigners.
How to appeal?
• Section 8 of Schedule to the Citizenship (Registration of Citizens and Issue of National Identity Cards) Rules, 2003 provides an opportunity to appeal.
• The time limit to file an appeal has been increased from 60 days to 120 days – till December 31, 2019.
• A total of 1,000 tribunals have been sanctioned by the home ministry. If one loses the case in the tribunal, the person can move the high court and, then, the Supreme Court.
• No one will be put in detention centres until all legal options are exhausted, the government has stated.
Background
• The first NRC list was created in 1951; it was a list of Indian citizens in Assam.
• Two other states in the north-east region Manipur and Tripura also declared their NRC. They were also given grants by the Centre to create their own NRCs.
• At present, Assam is the only state to have an NRC in India. About a year ago, the Immigrants (Expulsion from Assam) Act, 1950 was passed by the Centre and the first NRC was released.
• This act was allowing the government to deport anyone whose stay was "detrimental to the interests" of the people.
• An exception was made only for those displaced by "civil disturbances" in what was then East Pakistan. The Act was repealed in 1957.
Compilation of first NRC
• The Census report of 1951 was included another form of India's first NRC, which was prepared on the basis of questions asked by enumerators.
• Data of each house and property along with the names of those staying in or owning them was included.
• The list comprised of those who had parents or who were born in India or had been living in India for at least five years before the January 26, 1950 cut-off.
• These records were kept and maintained by every deputy commissioner and sub-divisional officer till 1960.
Why NRC in Assam?
The idea behind NRC was that it would be updated time to time just like the Census, but it couldn't. NRC was first demanded by All Assam Students' Union (Aasu) for removing the names of all illegal migrants from electoral rolls. In the year 1979 Mangaldoi district started a movement against the rising number of Bengali voters. This movement led to a six-year-long anti-foreigner disturbance in the region. Finally, in 1985 Assam Accord was signed between the then Prime Minister Rajiv Gandhi and leaders of the Assam movement on August 15, 1985, and the agitators agreed to identify and deport all "foreigners" living in Assam. Also, March 24, 1971, was declared as the cut-off date for identifying illegal migrants.
Download our Current Affairs & GK app for Competitive exam preparation. Click here for latest Current Affairs: Android|IOS
Take Weekly Tests on app for exam prep and compete with others. Download Current Affairs and GK app
एग्जाम की तैयारी के लिए ऐप पर वीकली टेस्ट लें और दूसरों के साथ प्रतिस्पर्धा करें। डाउनलोड करें करेंट अफेयर्स ऐप
Android
IOS