Current Affairs in Short: 15 January 2020
The Chief Minister of Maharashtra Uddhav Thackeray launched the first phase of Mumbai Trans Harbor Link (MTHL).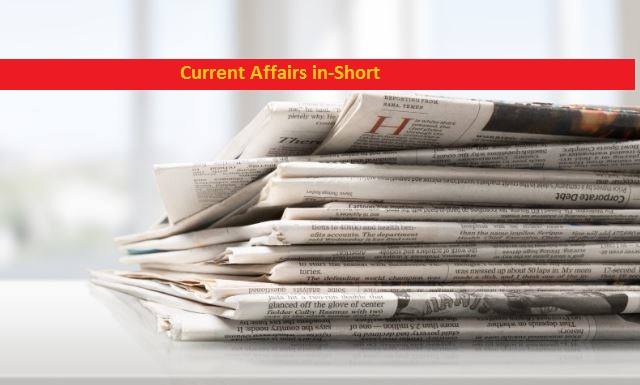 Current Affairs inshort
NAREDCO launches real-estate portal
• National Real Estate Development Council (NAREDCO) has recently launched a real estate portal to potential home buyers on January 14, 2020.
• NAREDCO's portal www.HousingForAll.Com will offer ready-to-move properties with a construction completion certificate. The report highlights that about one lakh ready-to-move hoes are available in the country.
• The portal will provide its services to the real estate agents only. NAREDCO expecting to get listed more than 1,000 projects.
First phase of Mumbai Trans Harbour Link inaugurated
• The Chief Minister of Maharashtra Uddhav Thackeray launched the first phase of Mumbai Trans Harbor Link (MTHL) on January 15, 2020. It is the country's longest sea bridge.
• The bridge is expected to be completed by 2022. It will shorten the distance between Mumbai and Navi Mumbai by 30 minutes.
• The estimated cost of this bridge is about Rs 14260 crore. Japan International Co-operation Agency (JICA) is providing a loan for the construction of this bridge.
IMD Foundation Day observed
• The India Meteorological Department (IMD) observed its 145th foundation day on January 15, 2020. The day is celebrated by the Ministry of Earth Sciences.
• Five observatories of the Indian Meteorological Department have been recognized by the World Meteorological Organization, which are located at Chennai, Mumbai, Pune, Thiruvananthapuram, and Panji.
• Its headquarters is located in New Delhi. IMD runs hundreds of research stations from India to Antarctica.
World Health Organization releases list of global health challenges for 2020
• This list includes 13 possible health challenges. The list included anti-microbial resistance (AMR) and climate crisis as prominent health challenges.
• According to the report, about seven million people are affected by climate change. Malnutrition has increased due to climate change and an increase in infectious diseases like malaria has also recorded.
• As per the report, one-third of the world's population does not have access to vaccines, diagnostic equipment, medicine, and other health products.
India and Finland signed MoU to increase bilateral defence cooperation
• A memorandum of understanding was signed during the Raisina Dialogue-2020. This MoU was signed in the field of production, procurement, research and development of defence-related equipment.
• Cooperation between Finland companies and India's public sector defence undertakings will be explored under this MoU.
• A draft MoU in the field of defence cooperation between the two countries was under negotiation since DefenseExpo-2018 and it was finalized before DefenseExpo-2020.