Delhi Election 2020: Schedule, voting date and all you need to know!
Delhi Election 2020: AAP has released a' 28-point guarantee card' promising 24x7 electricity, markets and Rs 1 crore compensation for kin of sanitation worker who dies on duty.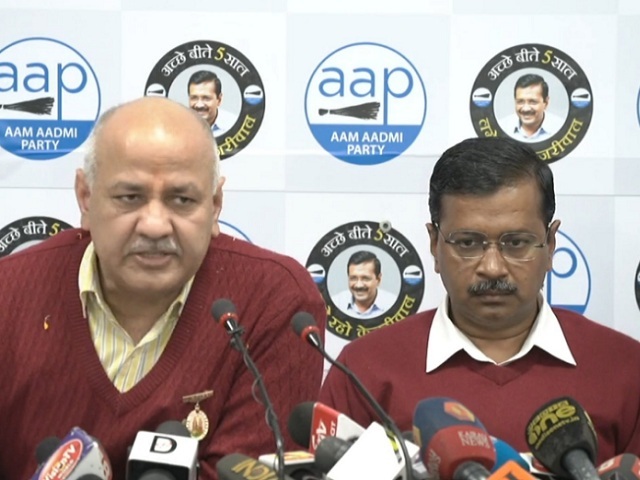 Delhi Election 2020
Delhi Election 2020: The Election Commission appointed Retired IAS officer Vinod Zutshi as a special general observer for Delhi Assembly Elections 2020. Mr Zutshi was previously associated for 7 years with the Election Commission of India.
The appointment of Special General Observer comes in the wake of the poll preparedness meeting held between Delhi chief secretary, Commissioner of Police, Delhi Chief Electoral Officer and Senior Members of Delhi Government.
The EC had earlier appointed former IRS officer B Murli Kumar as special expenditure observer and former IPS officer M K Das as special police observer for Delhi Elections 2020.
AAP's "28-point guarantee card"
The ruling Aam Aadmi Party released its manifesto for the upcoming Delhi Elections on February 4, 2020. The manifesto includes a plan to keep main markets open for 24 hours and 24-hour provision of electricity and clean water.
The AAP manifesto, termed as a "28-point guarantee card" was released by Deputy Chief Minister of Delhi Manish Sisodia. The manifesto promises quality healthcare, education, clean water supply and 24- hour electricity and doorstep delivery of ration.
The Delhi Elections 2020 will be held in a single-phase on February 8 and the result will be announced on February 11. The Chief Election Commissioner Sunil Arora had announced the Delhi Election Schedule on January 6, 2020, following which the model code of conduct came into force with immediate effect.
Aam Aadmi Party Manifesto: Key Details
• The guarantee card promises financial assistance worth Rs 1 crore for the kin of a sanitation worker if he dies during duty.
• The manifesto also includes a plan to establish 24x7 markets on a pilot basis in key commercial areas. The markets will be allowed to remain open round the clock.
• The manifesto also promises to provide free pilgrimage to 10 lakh senior citizens.
• The manifesto also promises to introduce Deshbhakti Curriculum in Delhi government schools after the successful implementation of the Happiness Curriculum.
• The manifesto also includes a promise to introduce English, soft skills and personality development classes for the students who have completed their schooling from any Delhi school in the last five to boost employment opportunities.
• The manifesto includes a plan to develop the riverside of Yamuna River to create new tourism spots.
Delhi Election Dates: All Important Dates
| | |
| --- | --- |
| Issuance of Notification | January 14 |
| Last Date for filing of nomination | January 21 |
| Scrutiny of nomination | January 22 |
| Last date for withdrawal of nomination | January 24 |
| Polling Day | February 8 |
| Counting of Votes- Result | February 11 |
The current Delhi Assembly term will end on February 22, 2020. The new government will have to be formed before the day. The Election Commission has given time till February 12, before which the election should be completed.
Delhi Election Opinion Poll
As per IANS-CVoter opinion poll, the ruling Aam Aadmi Party is set to retain its power with 59 seats, while the BJP is predicted to win 8 seats and the Congress is predicted to open its account with 3 seats.
Delhi Elections 2015
Arvind Kejriwal's AAP had swept the Delhi Elections 2015 with 67 seats in the 70-member assembly. While the BJP was reduced to three seats, the Congress drew a blank despite being in power in Delhi for 15 years between 1998 and 2013.
| | |
| --- | --- |
| Party | Seats Won |
| AAP | 67 |
| BJP | 3 |
| Congress | - |