Lockdown results in lower air pollution levels in north India: NASA
Aerosols are tiny liquid and solid particles in the air. They reduce visibility and can also damage the human lungs and heart.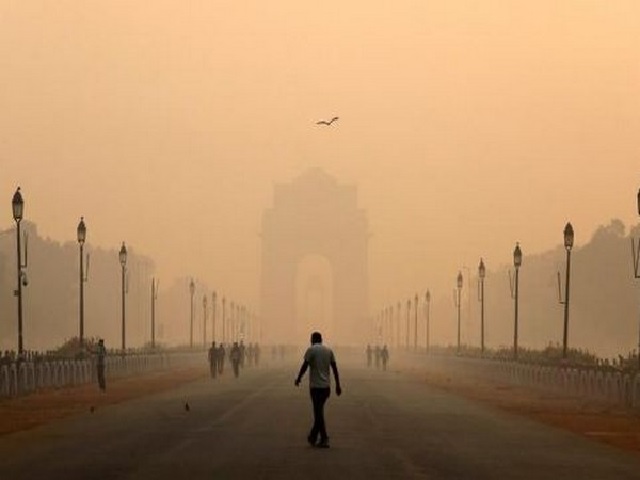 Lockdown results in low air pollution in north india
National Aeronautics and Space Administration (NASA) published satellite data that shows decreased air pollution in north India. The pollution has dropped down to a 20 year low for this time of the year due to the lockdown.
The US agency's satellite observed aerosol levels at a 20-year low post the nationwide lockdown which was implemented to slow the spread of the COVID-19 virus.
Pawan Gupta, Universities Space Research Association (USRA) Scientist at NASA's Marshall Space Flight Centre stated that he has never seen aerosol value so low in the Indo-Gigantic plain at this time of the year.
What is Aerosol Optical Depth?
Aerosol Optical Depth (AOD) is basically a measure of how the light is reflected or absorbed by the airborne particles as it travels through the atmosphere.
An optical depth of 1 or above indicates hazy conditions if aerosols are concentrated near the surface. A thickness or optical depth of less than 0.1 in an atmospheric vertical column is considered clean.
Aerosols are tiny liquid and solid particles in the air. They reduce visibility and can also damage the human lungs and heart.
Key Highlights:
• The images from NASA were taken in each spring starting 2016 and shows a 20 year low in airborne particle levels over India.
• The data published by NASA with maps shows aerosol optical depth (AOD) in 2020. It is compared to the average for 2016-2019.
• As per Pawan Gupta from NASA's Marshall Space Flight Centre, it was difficult to observe the change in the first few days of the lockdown. The aerosol decrease was observed in the first week of lockdown but that was the combination of rain and lockdown.
• The heavy rain poured around March 27 and helped clear the air of aerosols. After the rain, the aerosol level did not go up and returned to normal.
• As per Robert Levy, program leader for NASA's MODIS aerosol products, this is a model scientific experiment with a unique opportunity to learn the atmospheric reactions to a sudden reduction in emissions from some particular sectors. This can help in identifying how human and natural sources of aerosols affect the atmosphere.
A different picture in Southern India:
In Southern India, the satellite data shows that aerosol levels have not decreased yet to the same extent. In fact, it seems to be slightly higher than in the past four years. The reason can be winds, recent weather patterns, agriculture fires, or other factors.