Central Bureau of Investigation: Structure and Functions
Central Bureau of Investigation (CBI) operates under the jurisdiction of the Ministry of Personnel. It is the foremost investigating police agency in India and is involved in major criminal, corruption and investigation cases.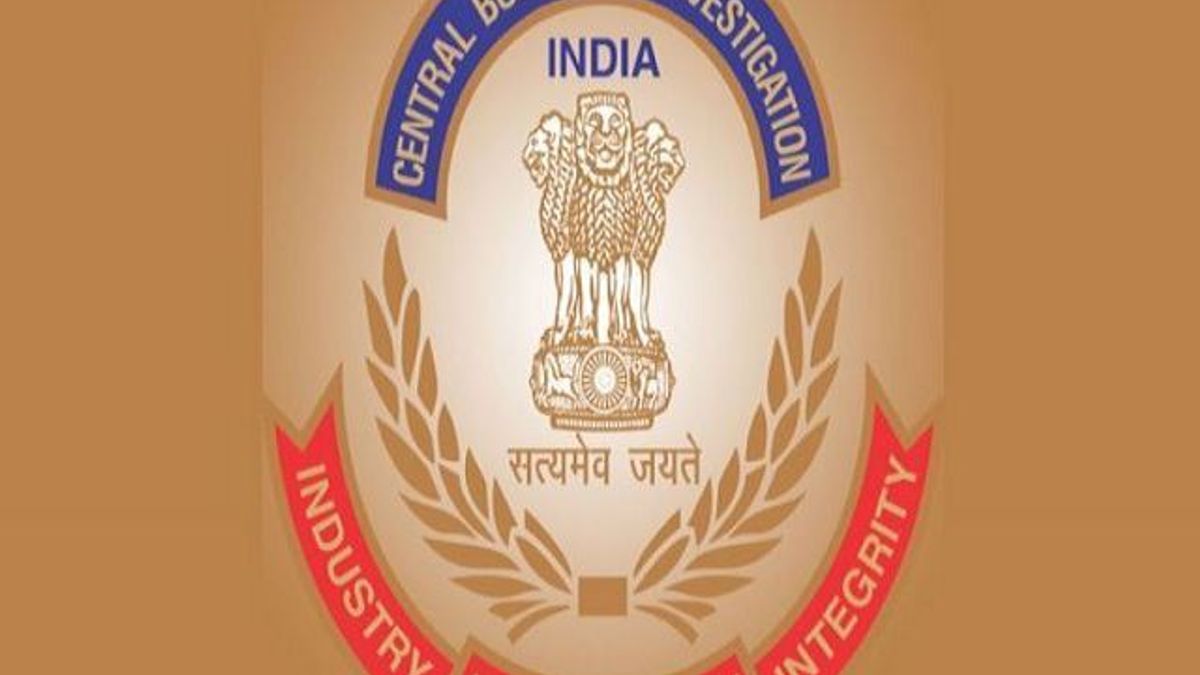 CBI LOGO
Central Bureau of Investigation (CBI) is a anti corruption body in the country. It looks the matters related to crime and it is also the Interpol agency in India. The CBI has its Academy located at Ghaziabad, Uttar Pradesh. The academy was established in 1966. Over the years, it has emerged as a major police training institution. CBI has also opened three Regional Training Centers (RTC) at Kolkata, Chennai & Mumbai.
Vision of CBI
The motto of CBI is "Industry, Impartiality and Integrity". The vision of CBI is to focus on the following:
1. Combating corruption in public life, curb economic and violent crimes through meticulous investigation and prosecution.
2. Evolve effective systems and procedures for successful investigation and prosecution of cases in various law courts.
3. Help fight cyber and high technology crime.
4. Create a healthy work environment that encourages team-building, free communication and mutual trust.
5. Support state police organizations and law enforcement agencies in national and international cooperation particularly relating to enquiries and investigation of cases.
6. Play a lead role in the war against national and transnational organized crime.
7. Uphold Human Rights, protect the environment, arts, antiques and heritage of our civilization.
8. Develop a scientific temper, humanism and the spirit of inquiry and reform.
9. Strive for excellence and professionalism in all spheres of functioning so that the organization rises to high levels of endeavor and achievement.
Structure of C.B.I.
The CBI is headed by a director, an IPS officer with a rank of Director General of Police or Commissioner of Police (State). The director is appointed for a term of two years.
The amended Delhi Special Police Establishment Act empowers a committee to appoint the director of CBI. The committee comprises of the following people:
(1) Prime Minister (chairperson)
(2) Leader of Opposition
(3) Chief Justice of India or a Supreme Court Judge recommended by the Chief Justice.
Functions of CBI
The broad function of the CBI is to investigate:
(1) Cases of corruption and fraud committed by public servants of all Central government, Departments, Central Public Sector Undertakings and Central Financial Institutions.
(2) Economic crimes, including bank frauds, financial frauds, Import Export & Foreign Exchange violations, large-scale smuggling of narcotics, antiques, cultural property and smuggling of other contraband items etc.
(3) Special Crimes, such as cases of terrorism, bomb blasts, sensational homicides, kidnapping for ransom and crimes committed by the mafia/the underworld.
Jurisdiction of CBI
The legal powers of investigation of CBI are derived from the Delhi Special Police Establishment Act (DSPE) 1946. This Act confers concurrent and coextensive powers, duties, privileges and liabilities on the members of (CBI) with Police Officers of the Union Territories.
The Central Government may extend to any area, besides Union Territories, the powers and jurisdiction of members of the CBI for investigation subject to the consent of the government of the concerned state. The CBI can investigate only such of the offences as are notified by the Central Government under the DSPE Act.
CBI vs. State Police
Primarily, state police is responsible to maintain law and order in the state. CBI may investigate:
• Cases which are essentially against central government employees or concerning affairs of the Central government.
• Cases in which the financial interests of the central government are involved.
• Cases relating to the breaches of central laws with the enforcement of which the government of India is mainly concerned.
• Big cases of fraud, cheating, embezzlement and similar other cases when committed by organized gangs or professional criminals having ramifications in several States.
Cases having interstate and international ramifications and involving several official agencies where it is considered necessary that a single investigating agency should be in charge of the investigation.
Criticism
Though CBI has been instrumental in saving the economic health of the country and solving many difficult cases, but it has been criticized on various grounds. Time and again, it has been criticized for engaging in nepotism, wrongful prosecution and corruption.
CBI has been criticized for its mishandling of several scams. It has also been criticized of following the orders of the central government. Many political and constitutional experts have claimed that the CBI lacks required autonomy to work as an independent investigating agency. Moreover, the existence and operation of CBI are not supported by any legal framework.
Supreme Court of India: Composition, Power and Functions