How school students can benefit by adopting a diet plan
A healthy and nutritious diet is essential for every person. It is even more important for school students since they are going through the growing phase and need extra nourishment to do well.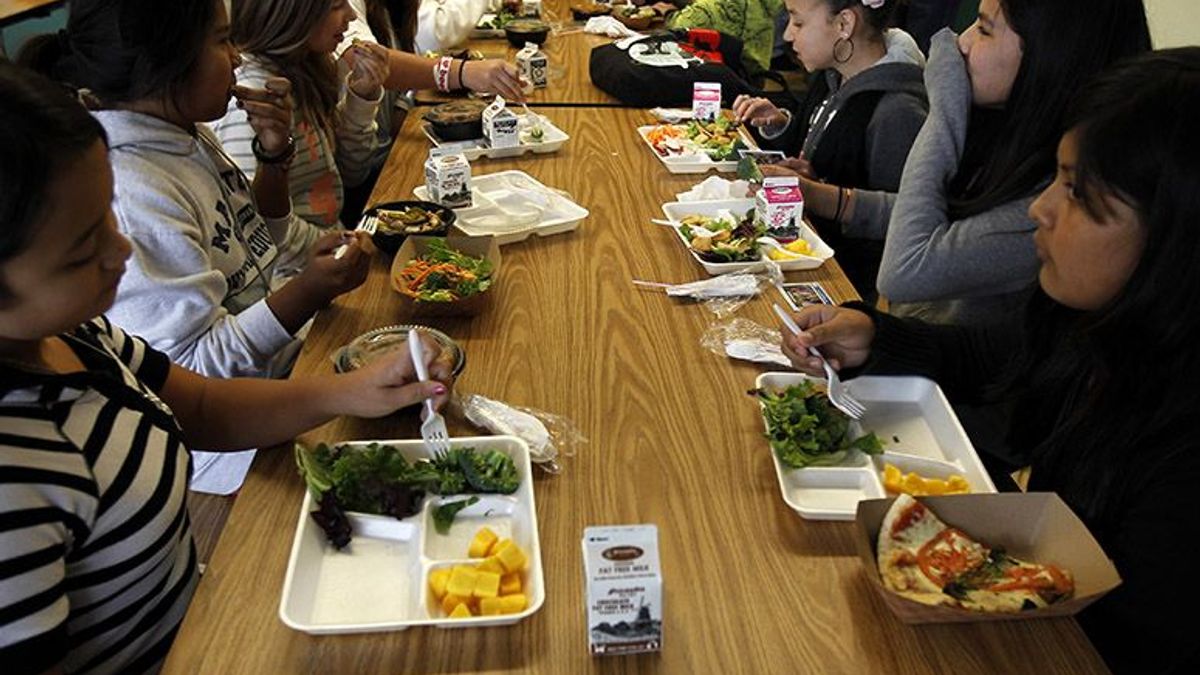 Benefits of a perfect diet plan for school students
School going students are going through a phase of growth and metabolic changes hence they need a special diet to support the process so that they consume the best foods required to give optimum nourishment through this crucial growth phase.
Students, as well as parents, should be aware of the benefits of healthy and nutritious meals. Healthy and well-balanced diet will provide the required energy and prevent lifestyle diseases.
Maintain daily routine
Maintaining a daily routine instils a sense of discipline and time as well. Having a healthy breakfast before leaving for school will provide energy for the first half of the day that is essential for an alert mind and fit body.
Some very good and healthy breakfast options are Low Fat Strawberry Cinnamon Muffins which are full of protein and calcium. They are made with low-fat yoghurt and milk. Almond Cereal Bars are full of vitamin C and can be made at home. They derive their taste from almond butter and honey and make for a great breakfast.
Banana-Oat Muffins have healthy calories and fibres which are good for digestion. Breakfast Coffee Cake is made with fat-free yoghurt. The white flour can be replaced with whole-wheat flour. You can leave out coffee ingredients too.
Lunch for school kids

Lunch is the second and very important meal of the day as it provides the students with energy to last through the day. A healthy lunch provides nutrition and charges up the energy levels to fight fatigue and stay agile.
A few lunch options that give nourishment with taste are Standard Oats which are wholesome, light, and tasty, Chunky Vegetable Spread which is low in calorie and high in nutrition, Banana Pancake which is high on energy, Porridge which is light on the stomach, and Indian Style Pasta which has vegetables and digestive juices.
Foods which are rich in proteins, whole grains, and healthy fats are equally good.
You should avoid unhealthy foods and drinks such as junk food and aerated drinks as they contain a lot of calories and sugar and add to body weight resulting in obesity. There is little or no nutritional value in these food items.
Eating at short intervals
Instead of stuffing food in one go you must consume small meals at short intervals. This practice will put much less strain on the digestive system. Also, this will make sure that you don't skip a meal as it slows down the metabolism burning fewer calories.
Healthy options
Instead of munching on fast food or junk food, opt for fresh fruits and vegetables. Carry them to school and enjoy them between the classes. Replace colas and sugary drinks with fruit juices.
Conclusion: If students follow their diet plan strictly then they will benefit a lot in terms of health, happiness, and fulfilment and perform well at school.
Television; a boon or bane for students?