Cartosat 3 launch: All you need to know about India's earth observation satellite
Cartosat-3 launch: Cartosat 3 is a high-resolution earth observation satellite, which will be useful for weather mapping and army defence.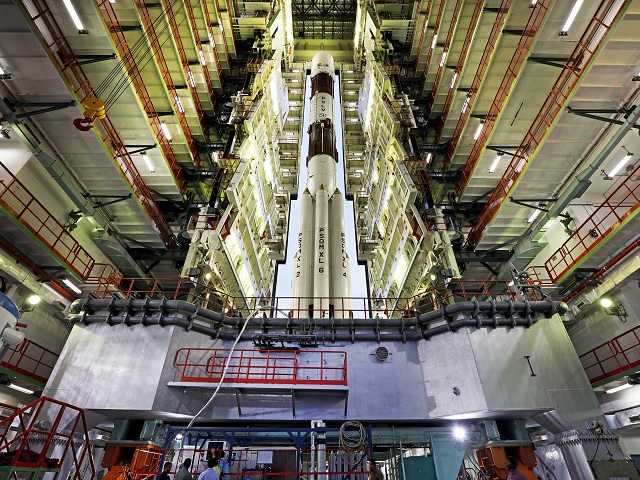 Cartosat 3 Launch
Cartosat 3 launch: ISRO launched Cartosat-3 satellite along with 13 commercial nanosatellites from the US at 9:28 am IST on November 27, 2019. Cartosat-3 was launched aboard the PSLV-C47 launch vehicle.
The satellites were launched into Sun Synchronous orbit from a launch pad at the Satish Dhawan Space Centre in Sriharikota, Andhra Pradesh. ISRO had announced the beginning of the 26-hour countdown for the launch of the PSLV-C47 mission on November 26 at 7:28 am.
This is the 21st flight of India's Polar Satellite Launch Vehicle in 'XL' configuration and 74th launch vehicle mission overall from the Satish Dhawan Space Centre. The PSLV-C47 has 6 solid strap-on motors. The Cartosat 3 satellite will be placed at an orbit of 509 km and inclination of 97.5 degrees.
Cartosat 3 Launch: Key Facts
Cartosat 3 launch date: November 27, 2019
Cartosat 3 launch time: 9:28 am IST
Cartosat 3 satellite: Everything you need to know
Cartosat-3 satellite is a third-generation satellite with agile and advanced features including high-resolution imaging capability.
Cartosat 3 features
1. Cartosat 3 is an earth observation satellite with a mass of 1,625 kg.
2. It is an advanced satellite, built and developed by ISRO, to replace the IRS series.
3. The satellite has a panchromatic resolution of 0.25m, making it the highest resolution imaging satellite.
4. The satellite uses 1.2 m optics with 60 percent of weight removal in comparison to Cartosat-2.
5. The other features of the satellite include use of adaptive optics, acousto optical devices and in-orbit focusing using MEMs.
6. The satellite also has large area-light weight mirrors and advanced sense with a high-quality resolution.
Cartosat 3 uses
The advanced earth observation and imaging satellite will be used for weather mapping, cartography or army defence and other strategic applications.
Cartosat-3 satellite launch was initially scheduled for November 25, 2019. However, ISRO rescheduled the launch of PSLV-C47, which will carry the satellites, to November 27, 2019 from the second launch pad of Satish Dhawan Space Centre for reasons unknown.
Besides Cartosat-3 satellite, PSLV-C47 will also carry 13 commercial nanosatellites from the US as a part of the commercial arrangement with NewSpace India Limited (NSIL), Department of Space.
This is ISRO's first launch after it lost contact with Chandrayaan-2's Vikram lander on September 7, 2019. The mission was successful until the very last stage when the Lander was just 2.1 km away from the lunar surface. Subsequently, all ground communication with the Lander was lost and it could not be re-established despite repeated attempts.
Cartosat-3 was originally planned to be launched in 2014 aboard PSLV. However, ISRO launched additional satellites in the Cartosat-2 series through 2017 including Cartosat 2D/2E.