Cricket World Cup 2019: Match predictions, four semi-finalists by Brendon McCullum, Misbah-ul-Haq, Daren Ganga and Murali Kartik
Check out the predictions for semi-finalists, top four teams, match result predictions, top player predictions and India vs Pakistan result prediction.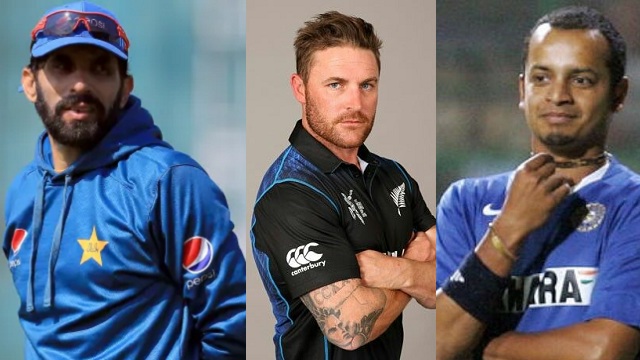 Cricket World Cup 2019: Match predictions, top four teams
The ICC World Cup 2019 has got underway and the West Indies lead the points table after they bowled out Pakistan for 105, their second lowest total ever in all the 12 editions of the Cricket World Cups. The West Indies team chased down the target of 106 runs in just 13.4 overs. Hosts England are placed second in the points table after they thrashed South Africa in the tournament opener by 104 runs. The match 3 of the cricket world cup-New Zealand vs Sri Lanka- will go live today at 3 pm from the Sophia Gardens, Cardiff.
While the world cup is still in its early stages, predictions have started flowing in on which teams will make up the final four semifinalists.
Here is the full world cup match schedule, India's match schedule, venue details, timings and result
Lets have a look at all the Cricket World Cup predictions:

1. World Cup Predictions by Misbah Ul Haq

Former Pakistani skipper Misbah-ul-Haq, who had lead Pakistan into the quarter-finals of the 2015 World Cup, has predicted the four semi-finalists of Cricket World Cup 2019. Following are his predictions:

Four World Cup semi-finalists: England, India, Australia and Pakistan.

Top batsman of Cricket World Cup 2019 prediction: Jason Roy (Jason Roy had hit 54 runs off 53 balls against South Africa in the tournament opener)

Prediction for surprising performance by a team: Pakistan and West Indies.

Misbah also predicted that the record of the highest team total will be bettered in this edition.

2. Cricket World Cup 2019 Predictions by Brendon McCullum

New Zealand's Brendon McCullum has predicted England and India as the top sides at the end of the group stage.

Match outcome predictions: England will lose to Australia and beat all other teams, India, on the other hand, will only lose to England. For his home team, McCullum has predicted New Zealand to win 5 matches and lose 4 against England, India, Pakistan and Australia.
Match result predictions: After nine matches, Afghanistan will be at the seventh position with two wins over Sri Lanka and Bangladesh. According to McCullum's predictions, both Srilanka and Bangladesh will only manage to win one match each.

India vs Pakistan prediction: As per McCullum's predictions, India will beat Pakistan, as it has till now in major ICC events.

Semi-finalist predictions: The third semifinalist according to McCullum would be Australia and he predicts a four-way tie for the fourth position between the Windies, Pakistan, South Africa and New Zealand and says that rain could play a part in deciding the fourth team.

3. World Cup Semi-finalists Predictions by India's Murali Kartik

Top three semi-finalists in World Cup 2019: India, Australia and England

Fourth Semi-finalist prediction: New Zealand or West Indies

4. World Cup Semi-finalists Predictions by Daren Ganga

According to former West Indian cricketer Daren Ganga, teams with best bowling combination will make up the top teams.

World Cup semi-finalists: India, England, New Zealand and either West Indies or Australia

5. World Cup Semi-finalists Predictions by Ajit Agarkar

Top three teams in World Cup 2019: England, India, Australia

Fourth semi-finalist: Probably West Indies