Current Affairs in Short: 10 April 2019
The Pakistan High Commission has issued visas to 2,200 Sikh pilgrims from India to facilitate their participation in the annual Baisakhi celebrations.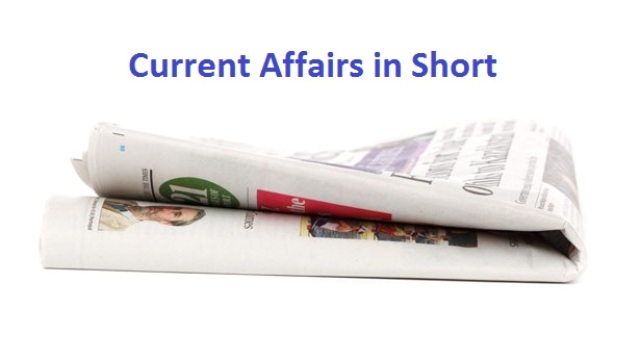 Current Affairs in Short: 10 April 2019
Former Kerala Finance Minister K M Mani passes away

• Kerala Congress (M) chairman and former state Finance Minister K M Mani, who had been one of the leading figures of Kerala politics for nearly five decades, passed away at a private hospital in Kerala on April 10, 2019.
• The 86-year-old had been suffering from COPD (Chronic Obstructive pulmonary disease) for several years and had frequently been hospitalised for chest infection. Though he showed sign of improvement, his condition worsened on April 9.
• Hundreds of people, including leaders of various political parties, visited the hospital and paid their homage to the departed leader.
• The politician, who had been an MLA of Pala assembly constituency for over five decades, is survived by his wife and six children, including Kerala Congress (M) Vice-Chairman and Rajya Sabha MP Jose K Mani. He represented the constituency for 54 years without a break till his death.

Pakistan issues 2,200 visas to Indians

• The Pakistan High Commission on April 9, 2019 said it has issued visas to 2,200 Sikh pilgrims from India to facilitate their participation in the annual Baisakhi celebrations from April 12 to 21.
• The issuance of visas by Pakistan is seen as signs of easing of tension between the two countries, and came nearly six weeks after the Balakot strike and subsequent Pakistani retaliation.
• Under a framework of Indo-Pak protocol on visits to religious shrines, a large number of Sikh pilgrims from India visit Pakistan every year. Similarly, Pakistani pilgrims also visit India.
• Last week, Pakistan announced that it will release 360 Indian prisoners, mostly fishermen, this month in four phases, as a goodwill gesture. Out of the 360, 100 fishermen returned to India on April 8.

EU leaders meet to discuss Brexit deadline

• European Union (EU) leaders will meet in Brussels on April 10, 2019 to discuss British Prime Minister Theresa May's request to move the Brexit deadline, which is set for April 12.
• In a bid to delay Brexit deal until June 30, May held talks with German Chancellor Angela Merkel in Berlin and French President Emmanuel Macron in Paris on April 9.
• Meanwhile, European Council president Donald Tusk has suggested to offer the UK a flexible extension to Brexit of up to a year, with the option of leaving earlier if a deal is ratified. He said there was little reason to believe a Brexit deal would be approved by the extension deadline of June 30, which May has requested.
• On April 8, UK lawmakers finally approved a Brexit bill after weeks of failing to reach agreement on Ms May's proposals or any of the alternative models of leaving the EU.
• The bill aims to block a no-deal Brexit, whereby the UK crashes out of the EU without any transition arrangements in place.

India bow out of 2020 Olympic Qualifying tournament

• In Football, Indian women's team bowed out of the 2020 Olympic Qualifying tournament in Mandalay on April 9, 2019 on goal difference despite a 3-3 draw against Myanmar eves.
• Both India and Myanmar were on six points from two games but Myanmar enjoyed a better goal difference of (8) compared to (4) of India.
• India had begun their campaign with a victory against Indonesia 2-0 and thrashed Nepal 3-1 in the second game.

EC issues notice to Telangana CM over MCC violation

• The Election Commission has issued a notice to Telangana Rashtra Samithi, TRS President and Chief Minister of Telangana K Chandrashekhar Rao for violating the model code of Conduct.
• In a statement, the poll body said, the Commission received a complaint from Viswa Hindu Parishad stating that Rao tried to secure votes by passing derogatory remarks against Hindus while addressing an election rally at Karimnagar on March 17.
• It said, prima facie, it is of the opinion that Rao has violated the provisions of Model Code of Conduct by making such a statement which has the potential of disturbing harmony.
• The Commission has directed him to submit an explanation by April 12.

Government retains interest rate for General Provident Fund at 8%

• The Union government has retained the interest rate for General Provident Fund (GPF), Contributory Provident Fund and other related schemes at 8 per cent for the first quarter of current financial year.
• The interest rate on these funds was at 8 per cent in January-March quarter of 2018-19 and government kept it unchanged for April to June for 2019-20.
• The Department of Economic Affairs, in a notification, said the interest rate will be applicable on provident funds of central government employees, railways and defence forces.
• Last month, the government had retained interest rates on small savings, including National Savings Certificate and PPF for the first quarter of current fiscal.