Current Affairs in Short: 12 September 2019
The BCCI named a 15-man team for the three-match Test series against South Africa starting October 2.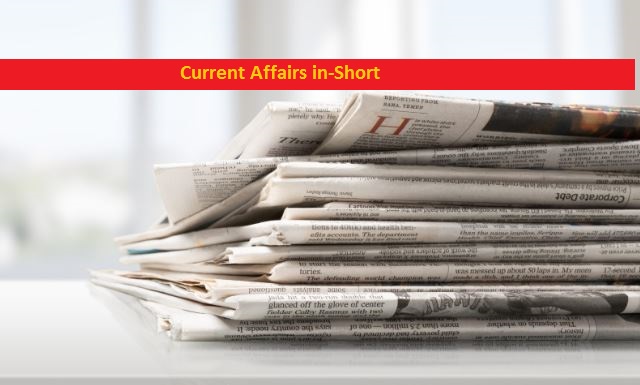 Current Affairs in-short
BCCI announced a new test team, KL Rahul dropped
• The BCCI named a 15-man team for the three-match Test series against South Africa starting October 2.
• The name of KL Rahul had dropped due to poor performance in the 2 last Tests in the West Indies. He was dropped while Shubman Gill got his maiden call-up in the Test side.
• Shubman Gill has scored 1,443 runs in 14 first-class matches at an average of 72.15. India-South Africa Test series will begin on October 2.
Amol Muzumdar appointed South Africa batting coach for India series
• Former Mumbai batsman Amol Muzumdar has been appointed as batting coach for South Africa's three-match Test series against India.
• The decision was announced by Cricket South Africa (CSA). He played his last first-class level match for Andhra in 2013 and has since held several coaching positions.
• Amol Muzumdar will join team director Enoch Nkwe's coaching staff, which comprises Vincent Barnes (assistant bowling coach) and Justin Ontong (assistant fielding coach).
Tongan prime minister dies in New Zealand
• Prime Minister of Tonga Akilisi Pohiva, 78, was hospitalized for two weeks in the Tongan capital of Nuku'alofa with pneumonia. But he was transferred to New Zealand recently but passed away in this morning.
• He is known as towering democracy in the country. He was first elected in 1987.
• Akilisi Pohiva was first elected as PM of Tonga in 2014 after decades of campaigning for democratic representation and reforms.
Scientists found 'Super-Earth', a potentially life-friendly planet
• Hubble Space Telescope has discovered an Earth-size planet with the possibility of water on it.
• After years of observations, exoplanet K2-18b, a super-Earth, was found about 111 light-years away from the earth.
• According to the scientists, it is more than eight times the mass of Earth, which means it's either an icy giant like Neptune or a rocky world with a thick, hydrogen-rich atmosphere.
The UK introduced a post-study work visa
• The United Kingdom (UK) government has recently announced that it was reinstating the two-year post-study visa for foreign students.
• This will have no cap on numbers and allow graduates to apply for jobs regardless of their skills or the subject they studied.
• According to the announcement, Indian students will get the maximum benefits as they have good strength in the UK. Enrolments from the 2020-21 sessions are expected to benefit from changes.
Download our Current Affairs & GK app for Competitive exam preparation. Click here for latest Current Affairs: Android|IOS