Sunil Gaur appointed as Chairperson of PMLA Appellate Tribunal
Sunil Gaur, the former Delhi HC judge in his last high-profile judgement had dismissed Chidambaram's anticipatory bail plea in the INX Media case.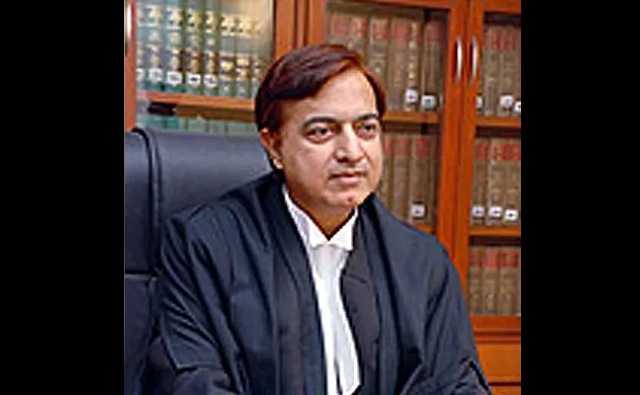 Sunil Gaur
Sunil Gaur, the former Delhi HC Judge who had rejected Chidambaram's anticipatory bail in the INX Media case, has been appointed as the Chairperson of the PMLA Appellate Tribunal.
Sunil Gaur had dismissed former finance minister Chidambaram's bail plea calling him the "kingpin or key conspirator" in the INX Media corruption case. Gaur had also stated that the INX Media case was a classic case of money laundering. Gaur had made the ruling 48 hours before his retirement.
Sunil Gaur was elevated to the High Court in April 2008 and was designated as a permanent judge on April 11, 2012. He retired as a judge of the Delhi High Court on August 23, 2019.
During his decade-long career, Gaur handled several high-profile cases including the AgustaWestland chopper scam involving businessman Ratul Puri, nephew of Madhya Pradesh CM Kamal Nath, National Herald corruption case, money laundering case involving meat exporter Moin Qureshi and the INX Media corruption case involving former Finance Minister P Chidambaram.
It was Sunil Gaur's ruling declining protection to Chidambaram from arrest by the CBI, which eventually paved way for the high drama arrest of the former Union Minister. Before that, he had also denied anticipatory bail to Ratul Puri.
Justice Sunil Gaur had also passed an order clearing the deck for the prosecution of top Congress leaders, including Rahul Gandhi and Sonia Gandhi in the National Herald case, before his retirement.
Appellate Tribunal
The Appellate Tribunal for Forfeited Property (ATFP) was established in 1977. It is one of the oldest and earliest tribunals of India. The ATFP is located in Loknayak Bhawan, New Delhi.
The Appellate Tribunal for PMLA (AT PMLA) started operating out of the premises of ATFP from the year 2009. The Appellate Tribunal for PMLA mainly hears appeals against the orders passed by Adjudicating Authority under PMLA from the year 2009.
The PMLA or the Prevention of Money Laundering Act, 2002 has been put in place to fight money laundering.
The PMLA 2002 and its rules came into force on July 1, 2005. The act defines money laundering offence and provides for the freezing, confiscation and seizure of the proceeds of crime.
Under the act and its rules, whoever directly or indirectly tries to indulge or knowingly assist or be a party in any process or activity connected with the proceeds of crime and projecting it as untainted property shall be guilty of money laundering offence.
Download our Current Affairs & GK app for Competitive exam preparation. Click here for latest Current Affairs: Android|IOS