Who is K. Krithivasan? The New CEO of TCS, long-lived Head Rajesh Gopinathan Opts for Step Down
TCS recently announced K. Krithivasan as its new Head. The long-lasting CEO Rajesh Gopinathan who held the post for a splendid 22 years finally declares his termination. However, Rajesh will continue to provide support till September 15, 2023. Know about this new leader here.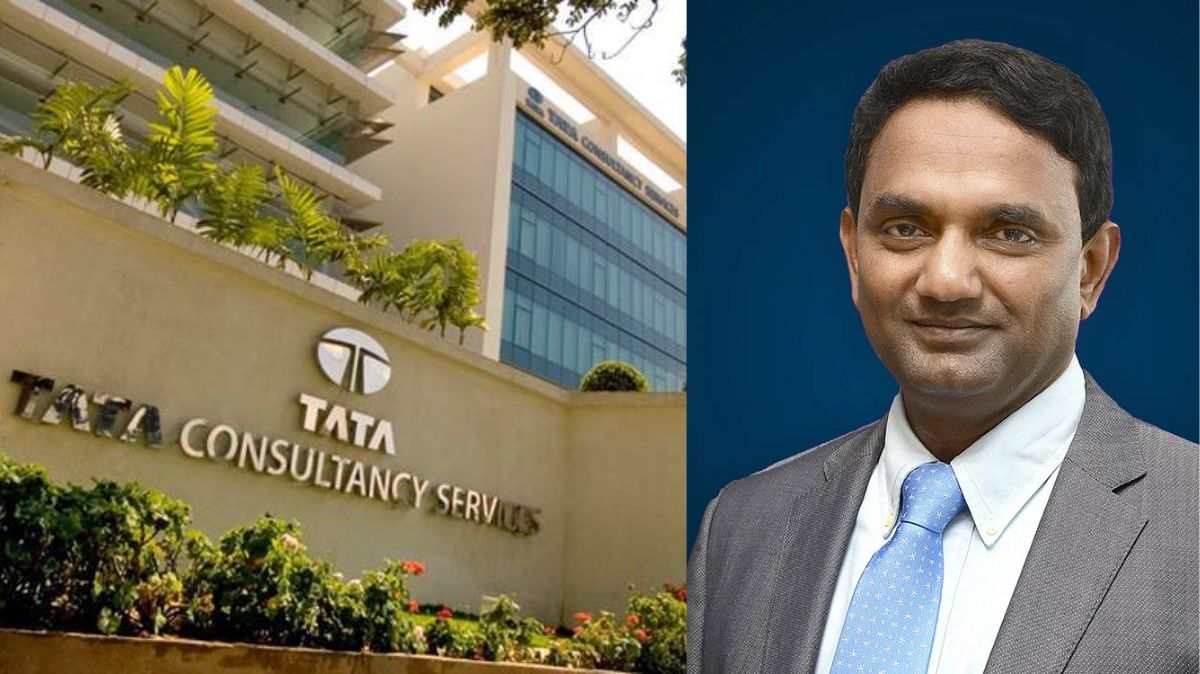 Rajesh Gopinathan resigns from TCS CEO post after spending 22 long years, K. Krithivasan takes charge.
The Indian Multinational IT Company, Tata Consultancy Services (TCS) announced the shift in CEO position as the longest-serving head Rajesh Gopinathan decided to resign. Moreover, K. Krithivasan has been appointed as the new Chief Executive Officer (CEO) of TCS.
Rajesh was a notable Managing Director (MD) and CEO in the last six years. Along with him, Ratan Tata's right hand Natarajan Chandrasekaran was promoted to Chairman of Tata Sons.
TCS Announces Leadership Change. Rajesh Gopinathan to Step Down as CEO & MD; K Krithivasan appointed as CEO Designate. https://t.co/jgPlgdFj83

— Tata Consultancy Services (@TCS) March 16, 2023
The successful honcho Rajesh Gopinathan took the exit as he now desires to pursue his other passions or interests, as mentioned by the TCS website. Also, he has been associated with the prestigious TCS company for more than 22 years. Earlier he was the Chief Financial Officer here and afterwards took over the leading role.
TCS Board
The Board of Directors approved his resignation request. However, he will continue to provide his assistance and support to the next-in-line CEO till September 15, 2023. Industry experts are of the view that his resignation is quite surprising as he was favoured by the elite businessman Chandrasekaran for the premier role of the Tata group's crown jewel.
The TCS Board has recently elected K. Krithivasan to carry out the post of the company's CEO. He will be assuming his position on March 16, 2023. Krithivasan is all set to evolve with the senior lead Gopinathan. Krithivasan's appointment as the Managing Director & CEO is decided to be executed from the next financial year 2024.
About Global Head K. Krithivasan
Krithivasan has already been serving as the President and Global Head of India's largest IT services firm TCS. He is currently heading the BFSI (Banking, Financial Services and Insurance) Business Unit at Tata Consultancy Services.
His responsibility lies in devising and implementing various growth strategies. Precisely, his role is to make advancements in the company's financial performance. It further involves marker positioning and customer mindshare. It is evident that he has assisted main clients to achieve value beyond cost optimization, digital transformation and set up IT program governance.
Krithivasan's Global IT Career
During his 30-year-old globally renowned IT career, K. Krithivasan held multiple positions in relationship management, sales, delivery and large program management. Talking about his educational qualifications, he obtained his Bachelor's in Mechanical Engineering from the University of Madras.
He also completed his Master's degree in Industrial and Management Engineering from IIT Kanpur. Krithivasan has actively been a part of the global technology sector for nearly 34 years. He is reported to have joined Tata Consultancy Services in the year 1989.
Being a member of the Board of Directors of TCS Iberoamerica, TCS Ireland and the supervisory board of TCS Technology Solutions AG, he has extensively been in the lead role throughout his career.
Natarajan Chandrasekaran Shares his Work Experience with Rajesh
N Chandrasekaran who is presently the Chairman of TCS expressed his experience of having worked with Rajesh for the last 25 years. He recollects on Rajesh's current exit that during the period of his service, Rajesh has shown exemplary performance administering various roles.
Rajesh Gopinathan has previously served as the Chief Financial Officer. Over the last 6 years, he provided strong leadership as the MD & CEO and has laid out certain foundational initiatives for the next phase of TCS.
He helped the company in growth with significant investments in cloud, agile as well as automation to aid clients in accelerating their transformation. Natarajan recalls and admires Rajesh's massive contributions to TCS. He further wished him a bright future as both were on good terms with each other.
Rajesh Gopinathan lastly expressed that he has thoroughly enjoyed his thrilling 22-year-long tenure at TCS. He has worked closely with Chandrasekaran and gained mentorship from him throughout this entire period. The past few years have been incredible for him as he led this esteemed organisation wherein he added over $10 billion of profits or incremental revenues and more than $70Bn elevation in market capitalization.
Also Read: Indian-born Ravi Chaudhary wins Mandate as Assistant Secretary of US Air Force, US Senators voted 65-29
Take Weekly Tests on app for exam prep and compete with others. Download Current Affairs and GK app
एग्जाम की तैयारी के लिए ऐप पर वीकली टेस्ट लें और दूसरों के साथ प्रतिस्पर्धा करें। डाउनलोड करें करेंट अफेयर्स ऐप
Android
IOS