Mithali Raj retires from T20I: T20 records, total runs, top score
Mithali Raj retires: Mithali Raj was the T20 captain when India played its first-ever women's T20 International in Derby in 2006.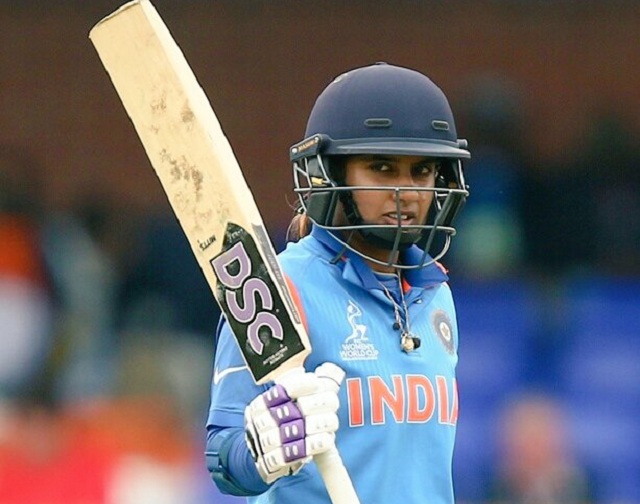 Mithali Raj
Mithali Raj retires: Mithali Raj has retired from T20 Internationals. The former India T20 captain announced that she wanted to focus on the 2021 ODI World Cup. Mithali Raj was the first Indian cricketer to reach the landmark of 2000 T20I runs.
Mithali Raj had captained India in 32 T20Is, including three women's T20 World Cups in 2012 (Sri Lanka), 2014 (Bangladesh) and 2016 (India). Mithali Raj had also captained the Indian side when India played its first-ever women's T20 International in Derby in 2006.
In a press release issued by the BCCI, Mithali Raj stated that she wished to retire from T20Is after representing India in T20 Internationals since 2006 to focus her energies on preparing herself for the 2021 One Day World Cup. "It remains my dream to win a World Cup for my country and I want to give it my best. I thank the BCCI for their continuous support and wish the Indian T20 team good luck as they prepare for the home series against South Africa Women," said Mithali Raj.
Mithali Raj T20I total runs: 2364
Mithali Raj T20I matches: 89
Mithali Raj T20I top score: 97
Mithali Raj last T20I: March 9, 2019, India vs England
Mithali Raj T20 stats
In her 13-year-long T20 career, Mithali has played 89 T20 Internationals and scored 2364 runs, the most by an Indian woman cricketer in T20Is. Mithali Raj has also made 17 half-centuries in T20I and a career-best score of 97 not out.
Mithali Raj played her last T20 International against England on March 9, 2019 and made an unbeaten 30 off 32 balls.
Mithali has also played 203 ODIs and scored 6720 runs at an average of 51.29 with seven centuries. In Test cricket, she has played 10 Tests and scored 663 runs with one hundred.
Mithali Raj T20 stats

Total Matches

Runs Scored

Batting Avg.

100s/50s

Top Score

Balls bowled

Catches

89

2364

37.52

0/17

97

6

19
Background
A major controversy had broken out last year after in-form Mithali Raj was left out from the T20 World Cup semi-final against England and India went on to lose the match. Reports of a rift emerged between former India T20I captain Mithali and current India T20I captain Harmanpreet Kaur.
However, recently Mithali Raj had made herself available for India's T20I series against South Africa, which is scheduled from September 24. Now, Mithali has cleared that she will not be available for the series.
Download our Current Affairs & GK app for Competitive exam preparation. Click here for latest Current Affairs: Android|IOS