Morning Current Affairs: 25 August 2017
In a joint statement, the US Defense Department and the Palau government said they are working to finalise the location of radar towers on the archipelago nation of 22000 people.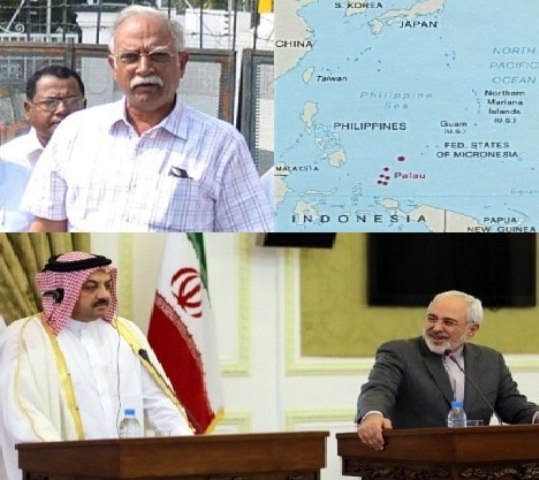 Morning Current Affairs: 25 August 2017
Civil Aviation Ministry launches 2nd round of bidding for UDAN
Civil Aviation Ministry has launched the second round of bidding for its Regional Connectivity Scheme-UDAN. The scheme aims at providing connectivity to special priority areas which include Jammu and Kashmir, North East, Lakshwadeep and Andaman and the Nicobar Islands.
Civil Aviation Minister Ashok Gajapathy Raju said huge impetus is being given to these priority areas by allowing less than nine seat flights and helicopters. He said the lower distance limit of 150 kilometres between airports for eligibility has been removed in the second round.

Qatar restores diplomatic ties with Iran
Disregarding the demands of Arab nations to lessen its ties with Tehran, Qatar has restored full diplomatic relations with Iran.
Qatar's Foreign Ministry on 24 August 2017 announced that the country's ambassador would return to Tehran. Qatar pulled out its ambassador in early 2016 after Saudi Arabia's execution of a prominent Shiite cleric sparked attacks on two Saudi diplomatic posts in Iran, a move to show solidarity with the kingdom.

The United States to install radar systems in Palau
The United States on 24 August 2017 announced its plans to install radar systems in Palau which is about 1300 kilometres south-west of Guam, the US Pacific territory that Pyongyang threatened to fire missiles towards earlier in August 2017.
The US move will increase its monitoring ability in the western Pacific region recently rocked by threats from North Korea.