PM Narendra Modi Movie Review: Has PM Modi become a reel hero?
PM Narendra Modi debuted in theatres a day after Modi pulled off one of India's biggest electoral victories.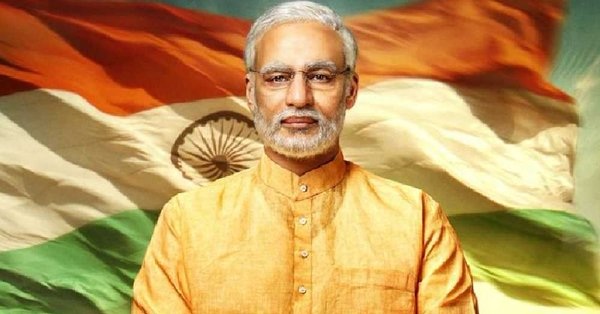 PM Narendra Modi Movie Review: Has PM Modi become a reel hero?
The delayed Vivek Oberoi starrer 'PM Narendra Modi' released in all theatres across India on May 24, 2019.

The release of the unofficial biopic on PM Modi, directed by famed Omung Kumar, comes amidst NDA's landslide victory in the Lok Sabha General Elections 2019.

The film was originally supposed to be released in April , however, its release date was pushed back after the Election Commission placed a ban on it under the rules of the model code of conduct. The EC banned the film's release till May 19, the last phase of Lok Sabha Elections 2019. The makers then shifted the release date to May 24, a day after the votes were counted.
Movie Name: PM Narendra Modi

Director: Omung Kumar B

Cast: Vivek Oberoi, Manoj Joshi, Boman Irani, Zarina Wahab
What do critics have to say about the film?

"There are faults in Omung Kumar's "PM Narendra Modi." Timing is not one of them. The film debuted in theatres a day after Modi pulled off one of India's biggest electoral victories, keeping the BJP in power for a second consecutive term. The win is Modi's to savor, but the film is not. It's glorification via middling hagiography." - Reuters
"Perhaps this is the most appropriate biopic for an India where facts don't matter. Written by Sandip Ssingh and directed by Omung Kumar B, PM Narendra Modi isn't mere tribute but actual deification. It plays out less like a feature and more like old mythological films viewers used to watch after taking their shoes off. This film actually states that the only reason Narendra Modi does not walk on water is because he chose otherwise." - Raja Sen , Hindustan Times

"PM Narendra Modi is far from being a well-rounded biopic. While disappointing, it's not surprising that the film worships its muse like a demi-God. It is utterly one-dimensional, with cardboard characters, few of who were not even worthy enough to be given a name by director Omung Kumar." - Mid-day

"The screenplay runs facts through a carefully chosen sieve and presents a new, rewritten history so far removed from recorded reality, that it bears little resemblance to the actual Modi." - Firstpost

"Any insights the movie offers into Modi's rise are inadvertent. The monomaniacal focus on one man above all else will surely be of interest to those who study how cinema can be used for propaganda." – Scroll
The film chronicles the journey of our 64-year-old Prime Minister, his rise from the abject poverty to holding one of the prominent positions in one of the largest democracies of the world.
The film has been criticized for its larger-than-life and godly portrayal of its central figure, whitewashing the blots on his political career completely.
Vivek Oberoi's potrayal of the Prime Minister has received some praise though, due to the way he picked up Modi's speech and style.
However, the storytelling, script has been heavily criticized to be bland and too overwhelmingly one-sided.
While, the supporting cast members Boman Irani, Manoj Joshi and Kishori Shahane have been praised for adding value to the film, a little more depth in their characters would have helped the audience connect with them better.