Sea level rose 8.5 cm along Indian coast in last 50 years: Environment and Climate Change Minister
The water level in the Indian Ocean has increased by 6.1 mm annually during the decade of 2003 to 2013.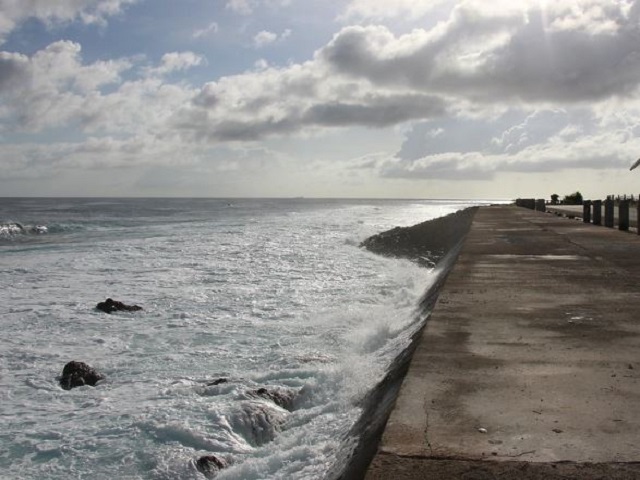 Representative Image
The sea level has increased by 8.5 cm along the Indian coast in the last five decades. Union Minister Babul Supriyo gave this information to the Rajya Sabha in a written reply to a question. It is believed that the sea level along with the Indian coast increases by an average of 1.70 mm every year. Thus, in the last 50 years, the sea level along the Indian coast has increased by 8.5 cm. Babul Supriyo is an MP from Asansol and the Minister of State for Environment and Climate Change, in the Union Council of Ministers.
He also informed that as per the data received from the satellite and other sources shows that the water level in the northern Indian Ocean has increased. During the decade of 2003 to 2013, the water level in the Indian Ocean has increased by 6.1 mm annually.
Sea Level Rise in India
The rise in seawater level may increase the risk of submerging of low-lying areas during tsunamis, hurricanes, coastal floods and erosion of the coastline. There is an urgent need to evaluate the issue of coastal areas that are prone to submerge due to the rise in seawater level. Babul Supriyo informed Rajya Sabha that the Diamond Harbour is on the higher risk of submergence because of larger land subsidence in the area. A similar condition is present in Port Blair, Haldia and Kandla ports.
Also Read | Lancet Countdown Report 2019: Temperature will increase 4˚C after 71 years from today
UN Inter-Governmental Panel Report
• A report released by the United Nations Inter-Governmental Panel on Climate Change describes the risks of rising sea water level.
• The report describes that if carbon emissions are not curbed, by 2100, the global seawater level will rise so much that hundreds of cities including Mumbai and Kolkata can be submerged.
• At the same time, some of the entire countries can be submerged due to sea-level rise.
• The fixed rate of sea-level rise due to climate change cannot be stated due to no long-term data available.
• India contributes only 6-7 per cent of the global emissions but India is one of the most vulnerable or sensitive countries.
Conclusion
It can be said that we should characterize climate change as a universal problem. We need to keep the issue of climate change and global warming at the top level in our national and foreign policy agenda. India should not view climate change programme as a single technology transformation. Instead, challenges like employment, energy and pollution should be considered at the same time.
Also Read | Global Climate Emergency: A joint declaration by 11,258 scientists of 153 countries
Also Read | NGT recommends stipend for daily-wage labourers after construction ban
Take Weekly Tests on app for exam prep and compete with others. Download Current Affairs and GK app
एग्जाम की तैयारी के लिए ऐप पर वीकली टेस्ट लें और दूसरों के साथ प्रतिस्पर्धा करें। डाउनलोड करें करेंट अफेयर्स ऐप
Android
IOS