Top 5 Current Affairs: 11 April 2019
20 Indian states have gone to polls in the first phase of Lok Sabha Elections with a total of 91 constituencies in the fray.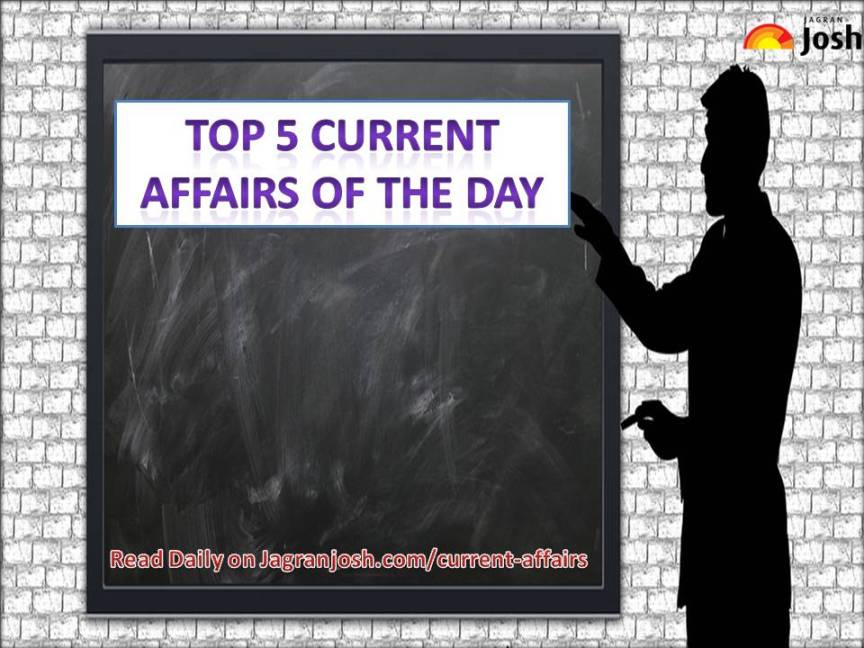 Top 5 Current Affairs: 11 April 2019
First phase voting begins in 91 constituencies including Uttar Pradesh, Maharashtra

The General Elections 2019 commenced on April 11, 2019 as the first phase of voting began for 91 Parliamentary constituencies, out of the total 543 constituencies, spread over 18 States and 2 Union Territories.

The voting for Lok Sabha Elections 2019 is being held in all parliamentary constituencies of Andhra Pradesh, Telangana, Arunachal Pradesh, Meghalaya, Mizoram, Nagaland, Sikkim, Andaman & Nicobar Islands, Lakshadweep, and Uttarakhand.

The Polling is being held for some parliamentary constituencies of Assam, Bihar, Chhattisgarh, Jammu and Kashmir, Maharashtra, Manipur, Odisha, Tripura, Uttar Pradesh and West Bengal.

How to use EVM in India?

The first phase of polls in one of the world's largest democracies is currently underway. 20 Indian states would be going to polls in the first phase with a total of 91 constituencies in the fray.

To simplify the voting process and do away with paper ballots, the voting in India is done using electronic voting machines since 1999. The Electronic Voting Machine, also known as EVM, is an electronic device used for casting votes. The EVM aims to make the electoral process secure, fair and transparent.

An EVM is designed with two units: the control unit and the balloting unit. These units are joined together by a cable.

How to vote in Uttar Pradesh: Lok Sabha Elections 2019

The first phase of Lok Sabha Elections 2019 has begun in India, with a total 91 constituencies in the fray. As many as 1279 candidates are set to go against each other in phase 1 of the polls.

While 22 states and Union Territories will see single-phase polling in the Lok Sabha Elections 2019, Bihar, Uttar Pradesh and West Bengal will see polling in all seven phases. Among all the states in India, UP sends maximum 80 MPs to the Lok Sabha. Considering its huge population and vast geographical area, the Election Commission decided to hold elections in the state in each of the seven phases.

In UP, the first phase of polls has begun in eight Parliamentary seats including Saharanpur, Kairana, Muzaffarnagar, Bijnor, Meerut, Baghpat, Ghaziabad, Gautam Buddha Nagar.

First ever image of Black Hole released

Astronomers took the first ever image of a black hole located in a distant galaxy on April 10, 2019. The image was captured by the Event Horizon Telescope (EHT), a network of eight linked telescopes. Until now, every image of a black hole has been an artist's impression.

The 'Event Horizon Telescope' (EHT) project began in 2012 to observe the immediate environment of a black hole using a global network of telescopes. The project targeted two supermassive black holes residing at the center of different galaxies.

Benjamin Netanyahu set to win record fifth term, as key rival concedes

Incumbent Israeli Prime Minister Benjamin Netanyahu is set to win a record fifth term in the country's most closely-fought general election in years after his main rival conceded defeat.

With more than 99 percent of votes counted, Netanyahu's Likud party is set to lead a right-wing bloc with 65 of the 120 seats in parliament. Netanyahu's key rival, Blue and White Party's Benny Gantz, accepted the result on April 10, acknowledging that he had failed to unseat the prime minister.