World Red Cross Day; Historian Prof Kirpal Singh passes away - Current Affairs
First Red Cross Day was celebrated in 1948 when it was officially declared as World Red Cross and Red Crescent Day.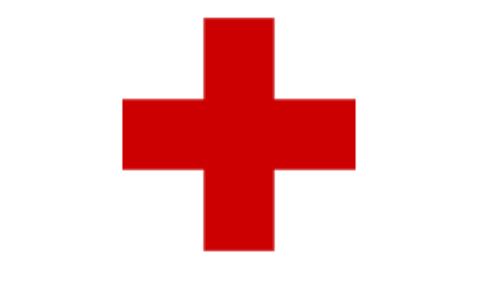 Red Cross Logo
Story 1: World Red Cross day celebrated across world
World Red Cross: 08 May
World Red Cross is celebrated on May 08 every year to pay tribute to the people participated in the event as well as remembering their contribution to helping people in need. This is basically an annual celebration of the principles of the International Red Cross and Red Crescent Movement. This day is celebrated on this day because it marks the birth anniversary of Henry Dunant, founder of the Red Cross and International Committee of the Red Cross (ICRC).
All branches of Red Corss society has celebrated this day and spread message among masses about peace and harmony. Red Cross also request people to join them to help the people who suffer from any Food Shortage, Natural Calamities, War as well as Diseases of the Epidemic. Several blood donation camps have been organised across country and world.
Theme: The theme for World Red Cross and Red Crescent Day 2019 is "love", which focus on asking people about what they love about Red Cross and Red Crescent.
About Red Cross Day
First Red Cross Day was celebrated in 1948 when it was officially declared as World Red Cross and Red Crescent Day.
It was earlier known as 'Red Cross Truce' and it was studied by an International Commission established at the 14th International Conference of the Red Cross.
Its report, presented to the 15th International Conference of the Red Cross in Tokyo in 1934, was approved.
After second world war the proposal of an annual International Red Cross Day was adopted and the first Red Cross Day was celebrated on May 08, 1948.
Previous years' theme of Red Cross Day were 'Memorable smiles from around the world', 'Less Known Red Cross Stories', 'Everywhere for everyone', 'Together for Humanity' and 'Youth on the Move'.
About Henry Dunant
Henry Dunant was born on May 08, 1828; he was Swiss businessman and social activist.
His parents stressed the value of social work, and his father was active helping orphans and parolees.
Dunant arrived in Solferino on the evening of 24 June 1859, on the same day a battle between the two sides had occurred nearby.
Thousands of wounded and killed were remained nearby. He convinced the population to service the wounded without regard to their side in the conflict as per the slogan "Tutti fratelli" (All are brothers) coined by the women of nearby city.
After returning to Geneva early in July, Dunant decided to write a book about his experiences, which he titled Un Souvenir de Solferino (A Memory of Solferino).
He described the idea that in the future a neutral organization should exist to provide care to wounded soldiers.
First meeting of organisation was held on February 17, 1863; and it is considered the founding date of the International Committee of the Red Cross.
Indian Red Cross Society (IRCS) was established in 1920 under the Indian Red Cross Society Act and incorporated under Parliament Act XV of 1920.
Story 2: First chronicler of partition, Prof Kirpal Singh passes away
The first chronicler of Partition Kirpal Singh passed away at Chandigarh on May 07, 2019. He was 95 years old. Kirpal Singh was known as first chronicler of partition because he started building an archive in 1954.
Kirpal Singh has written many books, journals and research papers about partition. He also interviewed numerous architect of the partition. He was believed that there was a design behind partition but there was no one to take responsibility for the human loss.
About Prof. Kirpal Singh
His journey in this field began in 1953 as a young lecturer at Khalsa College, Amritsar.
Bhai Veer Singh called him and said what had happened in 1947 was unique. He said him that he wants to work on Partition but he was too old. Kirpal Singh started writing Partition's history.
In the next six months, Kirpal took interviews of the leading figures linked with Partition—Punjab Boundary Commission chairman Cyril John Radcliffe, Governor of West Punjab Sir Francis Mudie, PM Clement Attlee and Mountbatten's Chief of Staff Hastings Ismay.
He has also compiled 'Selected Documents on Partition of Punjab' that describes the stories of hope and how people managed after partition.
Excerpts from a book
Dr. Kirpal Singh writes in 'Selected Documents on Partition of Punjab' that the partition of the British Punjab is a unique event in the history of Indo-Pakistan subcontinent. It was followed by unprecedented cross mass migrations of population and massacre of thousands of men, women and children. It brought socio-political upheavals in East Punjab as well as in the West Punjab. It is, therefore very important to understand the evolution of the idea of partition of Punjab and Master Tara Singh's role in making it a political objective of all the Sikhs.
Download our Current Affairs& GK app from Play Store/For Latest Current Affairs & GK, Click here