17th July- This day in history: 50th anniversary of Apollo Moon Mission
The 17th July in the history is famous for many scientific, entertaining, political and historical events. These events were occurred around more than 50 years ago but the impact of these events can be realised till date also. Let's have a look on these events.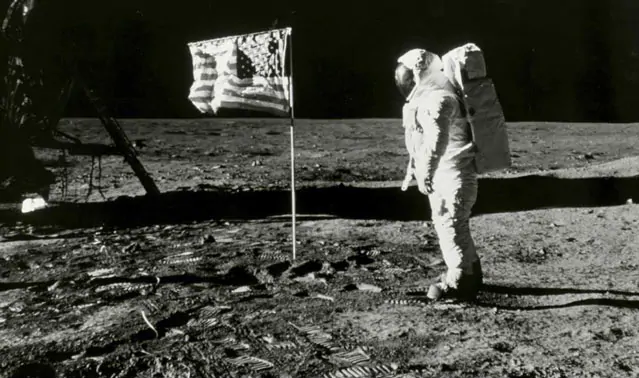 Neil Armstrong on the Moon
Our present is directly or indirectly co-related with the events of our past. The scientific innovations in the past time has affected our life in many ways. Now read this article to know the historical importance of the 17th July.
Event 1:
17 July, 1917:– King George V issued a announcement, stating that the male line descendants of the British Royal Family will bear the surname "Windsor".
The name was changed from "Saxe-Coburg and Gotha" to the English Windsor on 17th July, 1917 because of anti-German sentiment in the British Empire during World War I.
The name Mountbatten-Windsor is still used today. The "Windsor" is the personal surname still used by the male-line children of Queen Elizabeth II, Prince Philip and Duke of Edinburgh.
Event 2:
17 July, 1918:- Russia's Czar Nicholas II and his family were executed by the Bolsheviks.The Bolsheviks were a group founded by Vladimir Lenin and Alexander Bogdanov in Russia.
(Czar Nicholas II and his family)
Event 3:
17 July, 1955 :– Disneyland Park which was originally known as just "Disneyland" was dedicated and opened by Walt Disney in Anaheim, California (USA). "Disneyland Park" is the only theme park designed and built under the direct supervision of "Walt Disney". The theme of the Disneyland park is "Fairy tales and Disney characters".
Event 4:
17 July, 1962 :–Operation Sunbeam: The "Small Boy" test (Nuclear weapons testing) shot Little Feller I; becomes the last atmospheric test detonation at the Nevada National Security Site in the USA. The Operation "Sunbeam" is also called Operation Dominic-2.
Event 5:
17 July,1973 :– King Mohammed Zahir Shah of Afghanistan WAS deposed by his cousin Mohammed Daoud Khan while king was having surgery in Italy on this day.
Event 6:
17 July, 1975:- Human on the Moon; USA claimed that an Apollo spaceship docked with a Soyuz spacecraft in orbit landed on the moon. But this claim is refuted by many scientists.
Event 7:
July 17th 1996:-Madras became Chennai:M. Karunanidhi, then Chief Minister of Tamil Nadu announced in the state assembly that the state capital of Madras would be known as Chennai from this date.
So these were some important events on the 17th July in history. I hope these facts will be useful for many competitive exams to be held in India.
Important Days and Dates in July 2019: National and International
World Population Day 11 July: Significance, Theme and History