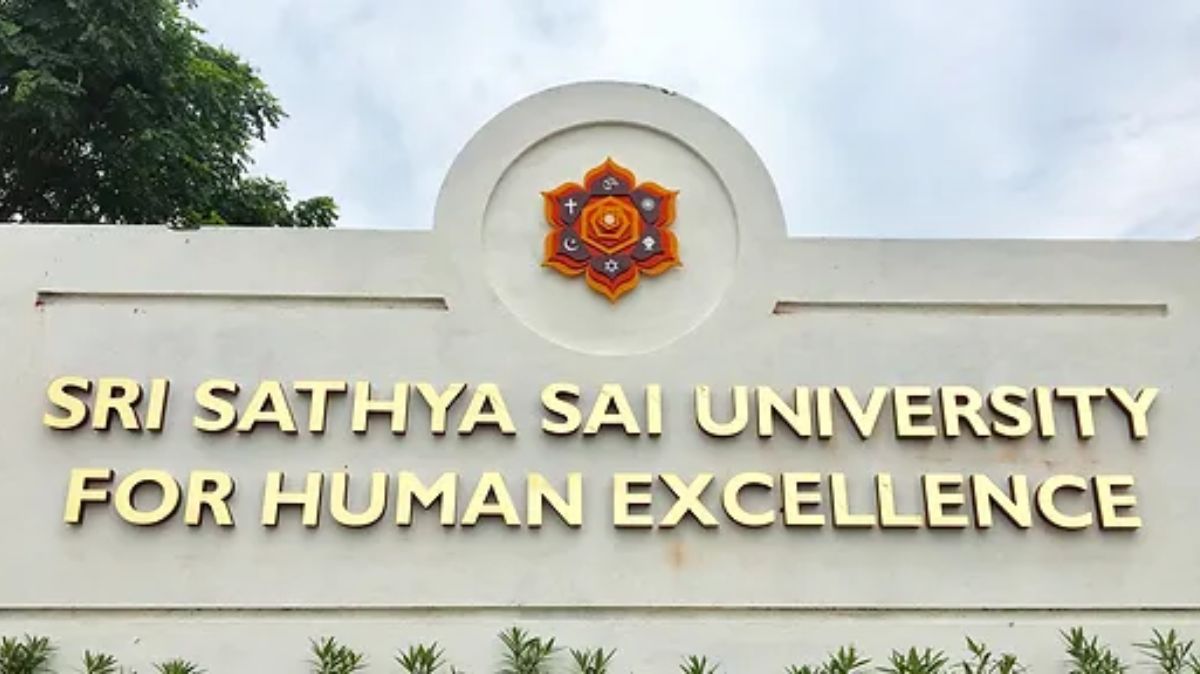 Banaras Hindu University along with Sri Sathya Sai University for Human Excellence, Karnataka, have collaborated for the successful promotion of Studies and Research in ancient Indian Knowledge Systems. These two esteemed universities recently signed the Memorandum of Understanding (MoU) for implementing and creating various initiatives to further enhance and spread the vast and deep ancient Indian wisdom of the Hindu Vedic culture.
As far as the collaboration is concerned, SSSUHE will provide Sri Sathya Sai Scholarship to all students studying Veda, Sanskrit, Vyakaran, Astrology and other branches of Hindu Studies like ancient Hindu Art and Aesthetics, Culture, Philosophy, Polity or management systems at the Banaras Hindu University.
Sri Sathya Sai Scholarship Details
Under this scholarship scheme, 100 Undergraduate, Postgraduate or Research students will be provided with an annual scholarship amount of Rs 25,000 on a merit cum means basis.
Such students will also get an opportunity to visit the SSSUHE vast campus as well as Vedic learning centres. The tours will be completely sponsored by Sri Sathya Sai University. Moreover, BHU will also share its expertise with SSSUHE and guide the university in the development of the Centre for Vedantic Studies.
Objectives of Vedantic Studies Centre
The Centre which will be jointly set up by the above-mentioned varsities aims at imparting rich ancient knowledge to students in order to promote the culture of BHARAT. The BHARAT tradition will be established with the assistance of Bharat Adhyayan Kendra, BHU. The two universities have agreed to collaborate on research programmes in various fields of India's grand history, culture and philosophy.
As per the latest information, BHU will also share its research skills with SSSUHE for the benefit of students as well as researchers. Besides this, national and international workshops and conferences will also be jointly organized. Such programmes will be built to extensively focus on Indian history and culture, spiritual philosophies and other allied fields of Vedas and Vedanta.
Academic Purposes
Experts from BHU will deliver enlightening lectures at SSSUHE on Advaita Vedanta, Upanishads and Bhagwad Gita. Students of SSSUHE will also visit the BHU campus for academic activities as part of the exchange programme.
Furthermore, there is a proposal for the institution which is Sri Sathya Sai Bharat Sanskriti Samman. This award by SSSUHE is to be presented on annual basis and seeks to recognize and honour those contributing to the field of Vedas and Vedanta. The awards include cash prizes and citations which will be presented in the following three categories - Student – Excellence in Veda (Rs 2 lakh), Teacher – The ideal Vedic Teacher (Rs 3 lakh) and School – The best Vedic School or Pathshala (Rs 5 lakh).
Also Read: JEE Main 2023: Check Marking Scheme and Tie Breaking Policy Here