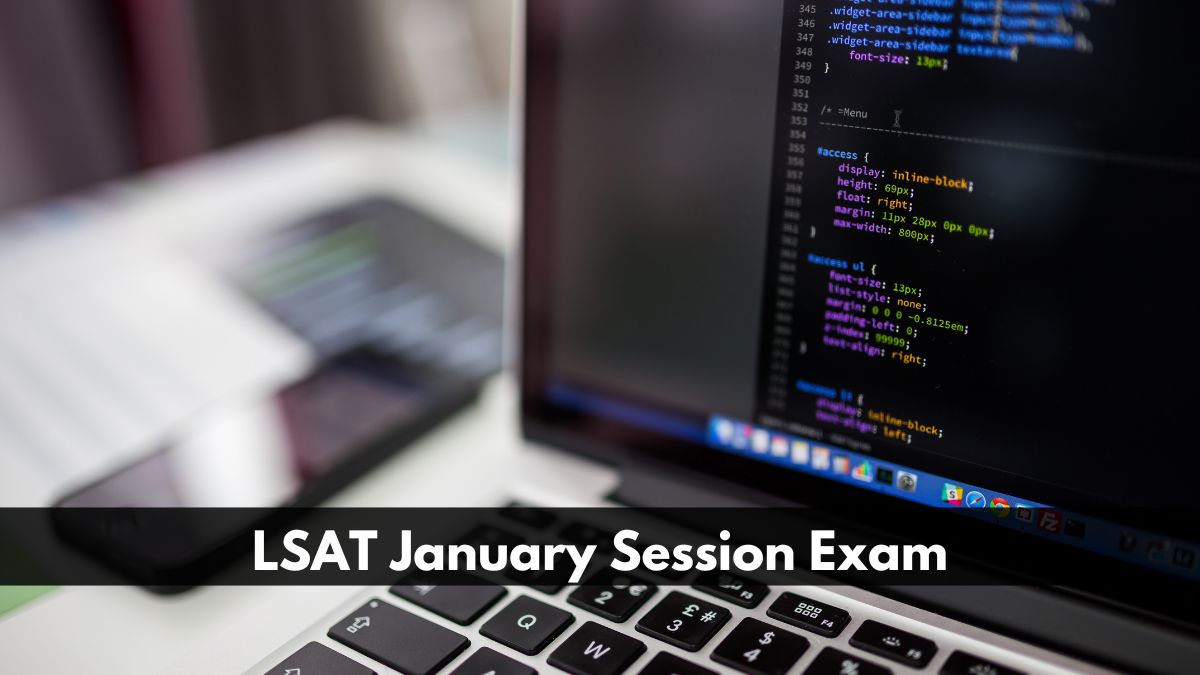 CBSE Term 2 Accountancy Syllabus- Class 11th
LSAT 2023 January Session Exam Tomorrow: The Law School Admission Council (LSAT) will conduct the Law School Admission Test (LSAT 2023) for the January session tomorrow- January 22, 2023. Candidates taking the exam must follow all the protocols during the exam. The LSAT 2023 January session exam will be conducted in online mode. It will have a total duration of 2 hours and 20 minutes.
However, candidates must not indulge in any malpractice during the examination. They are required to adhere to the exam day guidelines. Afterward, the scorecard of the LSAT 2023 January session exam will be declared in February 2023. Meanwhile, candidates can apply for LSAT 2023 for the June session till May 26, 2023.
CBSE Term 2 Accountancy Syllabus- Class 11th
LSAT 2023 Important Dates
| | |
| --- | --- |
| Event | Date |
| LSAT India 2023 Exam date for January Session | January 22, 2023, |
| Declaration of LSAT 2023 scorecard for January session | February 2023 |
| Last Date to Apply for LSAT India June Session | May 26, 2023 |
| Test Scheduling for LSAT 2023 June Session | April 17 to May 26, 2023, |
| LSAT Exam 2023 date for June Session | June 8 to 11, 2023 |
| Declaration of result | July 2023 |
LSAT 2023 Exam Day Guidelines
Candidates must be sitting alone during the test. They must not interact with anybody until the exam gets over.

Candidates must ensure that they are sitting in a quiet area having enough lighting to record their face on the webcam.

Keep a vigil on the webcam if it's capturing the image or not. Always be seated within the frame/ boundaries of the integrated webcam.

Candidates can wear insertable foam earplugs. However, earphones or headphones are not allowed.

They can only use 2 blank white A4 pages and a pen or pencil during the exam for rough work. The use of books/notebooks may lead to cancellation of the exam.

Candidates must note that they cannot use any kind of electronic device except the computer used for testing (Bluetooth watches, headphones, headsets, fitness watches, etc.).

Any suspicious movements, such as leaving your seat or looking anywhere except your screen or workspace, will raise flags and may lead to the cancellation of your exam and scores.

Sunglasses or caps cannot be worn during the examination. However, religious headgear is allowed.

The screen will have a countdown timer. Thus, candidates must not wear any sort of watch during the exam.
Also Read: CEED, UCEED 2023 Exam Tomorrow, Check Permitted, Non-Permitted Items Here