NCERT textbooks and other reference books are important for CBSE Class 12th board exams preparation. But when you have very less number of days left with you for preparation then smart work may fetch you more marks in comparison to hard work in CBSE board exams.
Besides NCERT textbook and other refresher books, here is a list of 5 important resources which will give an edge to your final preparation.
1 # Sample Papers issued by CBSE
Few months before CBSE board exams, the board releases sample paper for Class 10 & Class 12, every year.
With these sample papers, students who are going to appear for board exams get the complete idea about the latest CBSE examination pattern. They also get acquainted with the level of questions which can be asked in CBSE board exams.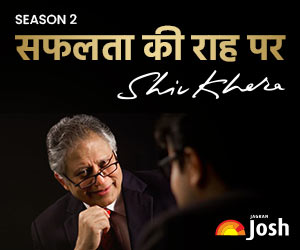 CBSE has already released the sample paper for Class 12 and Class 10 board exam 2017. Students should go through these papers to understand the latest examination pattern. An honest attempt to solve these sample paper will definitely boost confidence for the final exam.
CBSE Sample Paper for Class 12

CBSE Sample Paper for Class 10
2 # Last 5 to 10 Year Papers or Previous Year Papers
Students should refer at least 5 to 10 last year questions papers (or previous year question papers) of CBSE board exams. By going through these papers, one can easily understand the level of questions which are asked in board exams.
Previous year papers also give an idea about the important concepts on which question are frequently asked in board exams, every year.
Students can easily get previous year papers (5 to 10 years) from the internet or alternatively, they can also purchase it from the market.
Students must solve one previous year paper on a daily basis & also crosscheck their solutions (or answers) from the textbook. This practice will enhance writing speed and also boost the confidence level for final exam preparation.
CBSE Class 12 Previous Year Question Papers
CBSE Class 10 Previous Year Question Papers
3 # Latest Guess Papers & Practice Papers
Although it's not a good idea to completely rely on Guess Papers and Practice Papers for CBSE board exams but the student can spare few hours to solve these papers. The questions in latest Guess Papers and Practice Papers are based on concepts which are likely to be asked in forthcoming board exams.
Jagranjosh also provides Guess Papers and Practice Papers developed by subject experts. You can know about these articles from the link given below.
4 # Quick Revision Notes for Last Day Revision
An ordinary student can't go through the complete book in one day (just before the exam). You must have short and handy notes ready with you for quick revision.
Quick Revision notes must be precise and of very concise length (or as short as possible), ideally one chapter in one A4 sheet. With such notes, one can easily revise the complete syllabus on last day just before the exam.
CBSE Class 10 Tips & Strategies
CBSE Class 12 Tips & Strategies
5 # Video Tutorials on Important Topics
During last month or last minute preparation, it's very important that you should not get stuck in any particular topic. During revision, if you find any topic which is consuming a lot of time then its better you switch to another topic and come back later to the same.
But sometimes, for some reason it becomes very difficult to leave that particular topic. In that case, you may refer to online video tutorial in YouTube.
Jagranjosh has also provided video tutorials on some important topics which you can access from the links given below.
CBSE Class 12 Frequently Asked Questions
CBSE Class 10 Frequently Asked Questions