CBSE Class 9 Information Technology Syllabus for Annual Exam 2020
Here we are presenting the latest CBSE syllabus for class 9 Information Technology. Students may download the complete syllabus in PDF.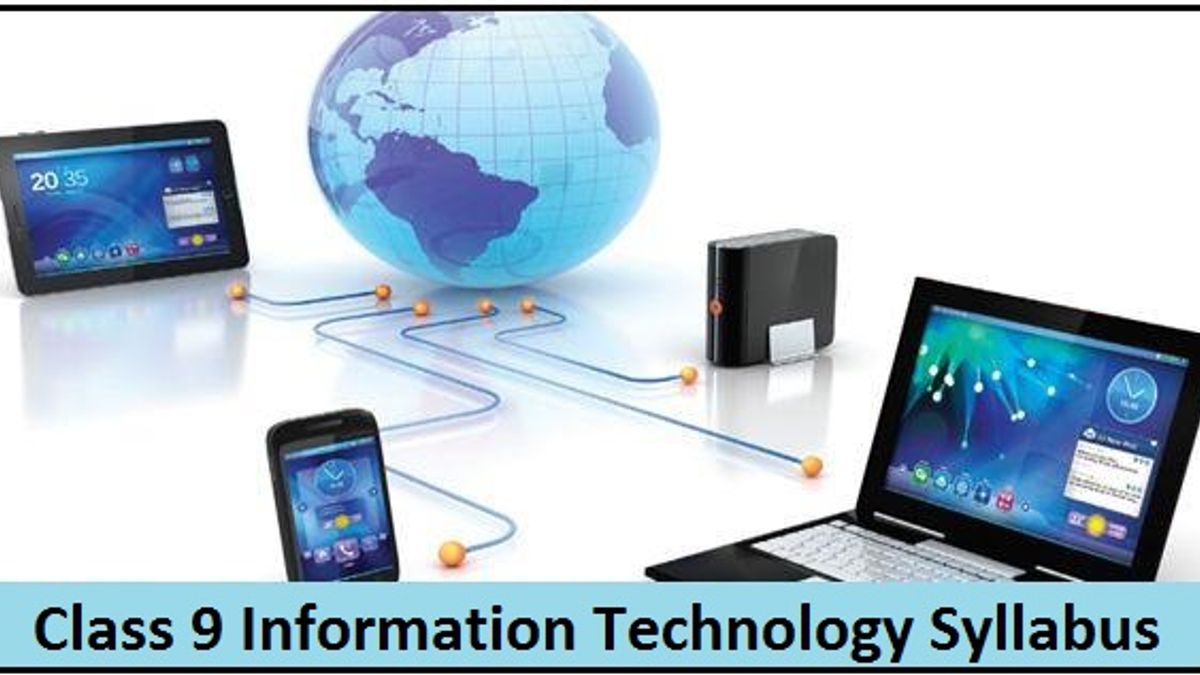 CBSE Class 9 IT Syllabus 2019-20
Information Technology (IT) touches nearly every aspect of modern life. As the field of technology is growing fast, there are emerging a number of career opportunities in this field. So, getting acquainted with the basics of Information Technology at this early stage can be very useful for students in their future. Therefore, Information Technology is considered as an important subject in class 9.
CBSE released the revised syllabus for Class 9 Information Technology at the beginning of this session and the same will be followed in the annual exams. Students must refer this latest syllabus to make effective preparations for the IT exam and secure good marks.
Check below the complete syllabus of CBSE Class 9 IT subject:
Information Technology (Code no. 402)

Class IX (Session 2019-2020)

Theory

50 marks

Practical

50 marks

Total Marks

100 marks
PART A: EMPLOYABILITY SKILLS
Unit 1- Communication Skills
Unit 2- Self-Management Skills
Unit 3- Basic ICT Skills
Unit 4- Entrepreneurial Skills
Unit 5- Green Skills
CBSE Class 9 Maths Syllabus 2019-20
PART B:
Unit 1- Introduction to IT-ITeS industry
Unit 2- Data Entry & Keyboarding Skills
Unit 3- Digital Documentation
Unit 4- Electronic Spreadsheet
Unit 5- Digital Presentation
CBSE Class 9 Science Syllabus 2019-20
PART C: PRACTICAL WORK
Practical Examination
Written Test
Viva Voce
PART D: PROJECT WORK / FIELD VISIT
Practical File / Student Portfolio
Viva Voce
Link to download the syllabus is provided below: