Life at ISB Hyderabad - Indian School of Business (ISB), Hyderabad is one of the top picks when it comes to selecting a B-school, given the plethora of B-schools available in the country. Though the B-school was incepted in 2001, it has witnessed tremendous growth and now is at par with the IIMs in India. As per the Financial Times Ranking 2018, ISB Hyderabad ranks 28th in the list of top Global MBA B-School Ranking surpassing the IIMs which many recognize as the face of Indian B-school. No wonder, many MBA aspirants are now heading to ISB Hyderabad. And if you are one of them or will be one of them, you would love to know about life at ISB Hyderabad, its culture and the experience you are going to gain from here.
Don't worry, we have you covered. Here we give you a sneak-peak into the life at ISB Hyderabad that you are going to experience when you join ISB Hyderabad.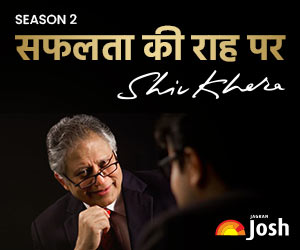 ISB Admission: Tough One
Ranked among the top 30 Global MBA B-schools in the world, as per the FT 2018 Ranking, ISB Hyderabad has carved a niche for itself. ISB Hyderabad also holds a reputation holding one of the toughest admission processes. It is said to have tough admission process that not many can crack; if you are able to crack this nut, an amazing life at ISB Hyderabad awaits to unwind. As per reports, ISB receives the 4th highest number of applications amongst B-schools, who consider the applications on the basis of GMAT scores. Apart from the GMAT scores, aspirants will also need to showcase mastery in other dimensions such as academic, work, life and extracurricular activities.
Just like every other aspirant in India, you too would have dreamt of walking around the ISB Hyderabad campus, being a part of the prestigious B-school and showcasing your talent. Yet you are here with successful admission in hand; all set to explore the campus life at ISB Hyderabad.
Life at MDI: Comprehensive Learning both within and outside the Classroom
Indian School of Business isn't for faint-hearted
Before joining ISB, you may have thought getting into ISB Hyderabad would be the toughest thing to do. Until now, where you will realize that the admission was just a child's play the real deal kicks off when you become a part of the campus life at ISB Hyderabad. The B-school wants to transform and prepare you not just as leaders but superheroes. What else would explain these sleepless nights, struggles with deadlines, completing projects before the midnight deadline and surviving on caffeine?
You have been warned; ISB isn't for faint-hearted. Why? Most of the learning and classes are case-based. This means you are required to prepare before entering the classroom that enables you to contribute to discussions. It doesn't end here; this is accompanied by group assignments along with post-class reading sessions. The entire day is filled with such classes, industry expert's sessions, meetings and social club activities. To make you feel better- this is the life of every MBA student at ISB Hyderabad.
What life at SPJIMR is all about: Crazy Workload, Networking and the Art of Prioritizing
The ISB Advantage
At ISB, you will have an advantage of learning from some of the top faculty members drawn from top- level institutes like University of Michigan, Georgia State University, Wharton School of Business and The University of Pennsylvania. Now imagine learning from such reliable academicians. On the academic front, you will gain an intellectually stimulating experience where you will go through the case-based learning. Apart from these, you will also witness various clubs that have been formed to enhance your life at ISB Hyderabad outside the classroom as well. For instance, The Graduate Student Association (GSA) is responsible for coordinating and managing student activities- both academic and extracurricular activities. Then there are professional clubs such as Energy Club, Business Technology Club, Entrepreneurship & Venture Capital Club and Public Policy Club among others.
On the extracurricular front, you can become part of social clubs like Radio Club, Quiz Club, Dance Club and Theatre Club to name a few.
Life at XLRI: A Place That Many Can Only Dream Of
Word of Advice
This is more applicable for those who are in the planning stage to apply at ISB Hyderabad. Admission into ISB Hyderabad will be a tough nut to crack for many. The premier B-school considers applications on three basic parameters: Academic Credentials, Leadership Potential and Personal Attributes. ISB aspirants when preparing their application package must bring in an honest and genuine letter of recommendations to crack the process. The B-school encourages applications from diverse backgrounds in form of diverse work experience, nationality, and educational background and in every other form of life. One piece of advice- work hard on the application as it reflects your true self and give it your best shot. Your application is going to make or break your dream of living your life at ISB Hyderabad.
Good luck on this roller coaster endeavor!
To read more on B-school life experiences, visit www.jagranjosh.com