Money saving tips for college students
Save money during college by simply following few simple rules.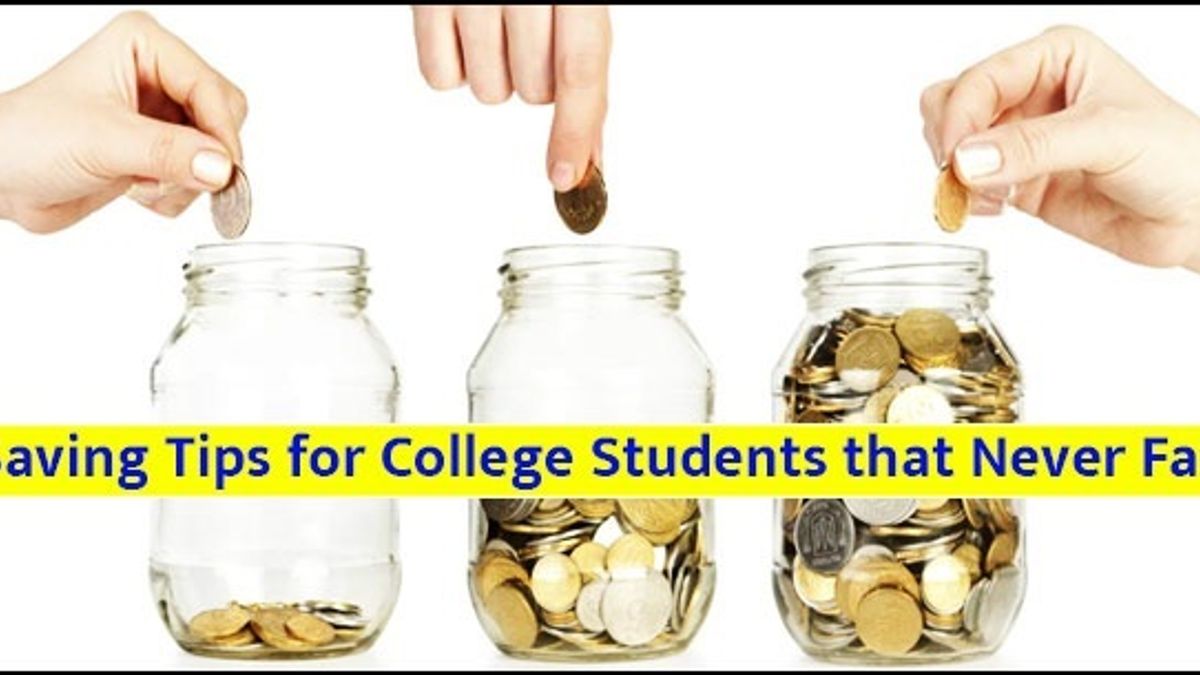 Money saving tips for college students
Do you find it difficult to survive a month in College merely on your pocket money? Worry not, You are not alone! Almost every college student feels the pressure of managing their monthly expenses. The pressure of doing well in academics and the will to enjoy life at the same time becomes a bit difficult.
But, there are many creative ways in which you can save your pocket money and still manage other priorities in College. Want to know how? Read on to find out some unique and creative money saving techniques that will help you not only to meet your monthly college expenses but also splurge a little and enjoy your college life.
Save on textbooks
University textbooks come at surprisingly expensive prices, ranging from Rs. 500 to Rs. 1500 and at times even more. Purchasing such expensive book with a limited budget range would certainly not be possible for college students. The perfect solution to this problem is to look out for secondhand books. You can easily get secondhand books from your seniors or by visiting any local vendors who deal in selling used textbooks. Further, you can also make full use of the University's library by issuing the respective book, making relevant notes from it and then returning it on time. You can also search in Google to find notes of the related topic in PDF format. For this, you just need to type the topic in quotes with PDF, "The Topic + PDF", and there you will find a list of downloadable pages of the respective topic.
A must read for you about the cool hostel life hacks that will make you feel cheerful
Don't spend on unnecessary things
There's a common tendency among college students to spend money on unnecessary things for going hand-in-hand with the trends. During college, who doesn't want to look cool and follow a lifestyle that fits the demand of a focus group? There's nothing wrong in following the cult, however, in this process, college students get swayed, falling in the slumber of debts and eventually stress. Therefore, be sure of your budget, and limit yourself while spending on buying an expensive laptop or smartphone for that matter. Stop dinning out too often and join a mess for meeting your food expenses. Further, if you have credit card, that's good, but restrict yourself in using it for everything you like.
Don't spend too much on house rent
Take it as a fact that you won't find the services of your home while you are living outstation for pursuing your higher studies. Limit your expenses while searching for a house and go for a budgeted house. Further, keep in mind to share the room with one of your friends to save some money on house rent. If possible, try to find a house near your college as this will not help you to save money on commutation but also your precious time.
Save on travelling
Whenever possible, try to take public transport rather than opting for Taxi or cab. In addition, if you have a car, give it a rest for at-least 2 days in a week. This way, you can save some bucks that can be used for other miscellaneous things such as buying a study guide or a textbook.
Shop wisely
If you are planning to buy apparels, it will wise to first visit any local clothing shop rather than going to a branded shopping store. Until it is very important (in case of some events or ceremonies), don't opt for branded clothes and wait till the time you get a job after completing your degree.
These are some of the ways you can save money and manage your lifestyle smoothly during college. If you have anything to say, don't hesitate to pen down your thoughts in the comment box below. Further, you can also share this article around your circle, to let your friends know about the cool saving tips during college.