Top 10 Skills to Master Before You Join College
Students currently in high school dream about ideal college life, they have thoughts about how to be a perfect student and have a perfect college life. They plan about it all from their class 11 or class 12 itself. However, the common things they overlook includes the additional skills which every student should know before joining college. These additional skills are helpful in handling the college life pressure study-personal life balance.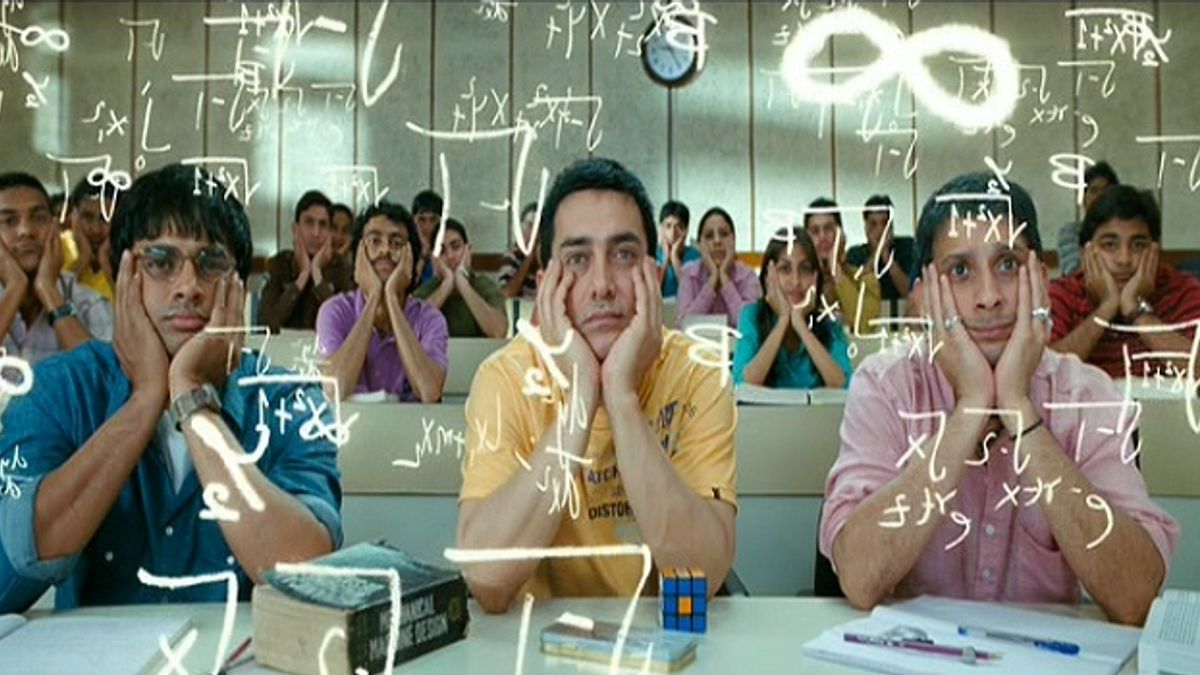 Image Source:The Quint
Career Goal – Check, Choice of programme – Check, How to get admission – Check, College/University – Check. Students prepare a checklist before deciding to move to college from high school. Generally, they gather all information including stream, subjects, eligible scores and entrance exams required to get into a college. They prepare themselves to face the new phase of their academic life. But, a few students prepare themselves with some basic additional skills, which generally students do not realise but these skills are very important in a college student's life.
Read here top 10 additional skills for students before they start their college life –
1. Learning skills – Every student who will be starting college soon is aware of the study pattern of the college system. They know that in college, professors do not force students to learn and students themselves have to keep track and notes of their subjects and assignments. So, students are advised to determine a study pattern for themselves so that they are not dependent on their teachers or elders for their studies. They should develop learning process which will help them in their college years.
2. Time Management – Unlike school system, college is different and students have to themselves manage their time. Also, students studying through a part-time or distance education course have to manage their own time. Students have to plan and strategize for their schedule accordingly. Besides, time management they have to learn prioritisation. They have to handle their time between internals, externals, assignments, lab work in college and also, a part of their regular day should go to self-studies. Also, they should discourage procrastination as it wastes their essential time.
3. Financial Management – In schools, students do not have to look after their tuition fee and expenses as generally, their parents managed this for them. But in college students would be required to keep an account of their monthly budget, as they will be commuting to college, eating out with their friends during break time, and also, they will be required to buy study materials during practical exam, external exam, making projects etc. So, students should learn to manage their daily and monthly expenses. In case, students take education loan, then they should start saving a small amount to repay their loan.
Why are Interpersonal skills important for students?
4. Organisational skills – besides, planning, scheduling, strategizing, time management students need to learn overall organisational skills which include maintaining your room, cleanliness, and personal care etc. Students moving to hostel/PG for their graduation can utilise these skills.
5. Interpersonal skills – Students will be interacting with lecturers, professors, college mates and there will be group projects, industrial tours, corporate training and internships. All these activities would require students to connect with people all around, so they must master their communication and listening skills which will be helpful in networking.
6. Presentational skills – Of course, college life offers various opportunities for students to represent their talent/skills through different platforms. Also, there will be group projects, classroom presentations so students must enhance their presentational skills.
7. Technical Skills – Whenever a student takes admission in college, he/she is expected to have mastered basic computer skills or basic knowledge of the stream they have chosen. Generally, all students should have mastered a basic knowledge of computer including MS office, Internet, E-mailing etc. as they will be preparing their project report and assignment through computer only.
How students can imporve their overall skills?
8. Maintaining portfolio – All students should necessarily keep a file for their academic record as well as a record of all their extracurricular achievements too. This portfolio will be really helpful during campus placement. So, by learning to keep academic portfolio during school will be really beneficial.
9. Ethical skills – Students must learn to value others, they should respect elders and should learn environment ethics too. Also, student ethics required in college like maintaining a good academic track, attendance should be taken care of. Students can learn these ethics by being polite, proactive, and energetic in school.
10. Defence skills – Joining College means going beyond the secure boundaries which are provided in school. Students would be required to travel a long distance, they may have to live alone or away from home. This means they are responsible for their safety for themselves as well as people around them. So, students should learn basic defence skills, disaster management and first aid so that they can help themselves and other too in any case of danger.
Conclusion – Students learning these additional skills will be able to enjoy their college life as well as do academically well too. Keep in mind college life is not difficult if you organise your studies, learn soft skills, technical skills and also keep yourself involved in some extracurricular activities.