Alibaba founder Jack Ma to step down in 2019, company CEO named his successor
Alibaba's Jack Ma has announced that he would be stepping down as the head of the Chinese e-commerce giant in September 2019. He named the company CEO Daniel Zhang as his successor and said that he will work closely with him for the next 12 months to ensure a smooth transition of the chairmanship.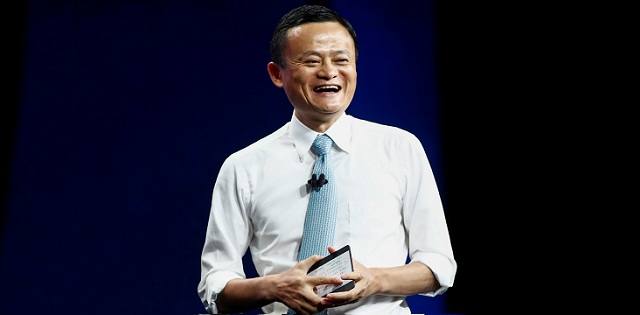 Alibaba founder Jack Ma to step down in 2019, company CEO named his successor
Jack Ma, the co-founder and executive chairman of Chinese e-commerce giant Alibaba, announced on September 10, 2018 that he will step down as the head of the company in 2019. He named the company CEO Daniel Zhang as his successor.

The 54-year-old billionaire will continue as the executive chairman of the company, which is one of the world's most valuable companies, for the next 12 months to ensure a smooth transition of the chairmanship to Zhang.

Zhang will be promoted to the post of executive chairman on September 10, 2019. Despite stepping down, Ma will remain as a director on Alibaba's board of directors until their annual shareholders' meeting in 2020 and a permanent member of the Alibaba Partnership.

In his statement, Ma did not specify what exactly he planned to do after stepping down but he said that he wants to "return to education". Ma had lately taken on educational initiatives as a pet project.

Jack Ma: Background

In his youth years, Ma struggled with college. He took four years to pass the Chinese entrance exams, which were held only once a year.

He later attended Hangzhou Teacher's Institute and graduated in 1988 with a BA in English. While at school, he was the head of the student council.

Post graduation, he became a lecturer in English and International Trade at Hangzhou Dianzi University. He later enrolled at the Beijing-based Cheung Kong Graduate School of Business and graduated in 2006.
From Rejections to a Billionaire!
• When he started his job hunt, Ma applied for 30 different jobs and got rejected by all. He also applied ten times to the Harvard Business School (HBS) but got rejected each time.
• In 1994, Ma heard about the Internet and in early 1995, he was introduced to it. On looking for information related to beer, he was surprised when he found it from many countries but none from China.
• He also tried to search for general information about China and again was surprised to find none. So he and one of his friends created an "ugly" website related to China. Soon after the launch, Ma received emails from Chinese investors wishing to know about him.
• In April 1995, he along with his friends and wife Cathy started a company called 'China Pages' that was dedicated to creating websites for other companies. Within three years, the company had made 5,000,000 Chinese Yuan which was equivalent to US$800,000.
• From 1998 to 1999, Ma headed an information technology company established by the China International Electronic Commerce Center, a department of the Ministry of Foreign Trade and Economic Cooperation.
• However, he quit in 1999 and returned to Hangzhou with his team to found Alibaba, a China-based business-to-business marketplace site in his apartment.
• Alibaba was expected to improve the domestic e-commerce market and perfect an e-commerce platform for Chinese enterprises, especially small and medium-sized enterprises (SMEs), to address the World Trade Organization (WTO) challenges.
• It soon became one of the most valuable technology companies in the world after raising $25 billion, the largest initial public offering in US financial history.
• Ma now serves as executive chairman of Alibaba Group, which is a holding company with nine major subsidiaries- Alibaba.com, Taobao Marketplace, Tmall, eTao, Alibaba Cloud Computing, Juhuasuan, 1688.com, AliExpress.com and Alipay.
• In November 2012, Alibaba's online transaction volume exceeded one trillion yuan. Ma's own worth soared along with his company, which has added cloud computing, films and electronic payment services and shopping search engines to its growing portfolio and was recently valued at $420.8 billion.
• Though Ma gave up the title of Alibaba CEO in 2013, he remained a pivotal figure within the company as well as one of its most recognisable faces.
About Alibaba
• The Alibaba Group, which was founded in 1999, is a Chinese multinational holding conglomerate that specializes in e-commerce, retail, Internet, AI and technology.

• It provides consumer-to-consumer, business-to-consumer and business-to-business sales services through different web portals.

• It owns and operates a diverse array of businesses around the world in numerous sectors.

• It is one of the top 10 most valuable and biggest companies in the world. In January 2018, Alibaba became the second Asian company to break the US$500 billion valuation mark, after Tencent and has the 9th highest global brand value.

• It is also one of the world's largest retailers and one of the largest internet and AI companies with operations in over 200 countries.

• The online sales and profits of the company have given a tough competition to all US retailers including Walmart, Amazon and eBay combined since 2015.
Important Current Affairs of August 2018
Video: Check out the latest current affairs of this week