Anshula Kant appointed World Bank MD and CFO
SBI's Anshula Kant has been appointed as the new World MD and CFO.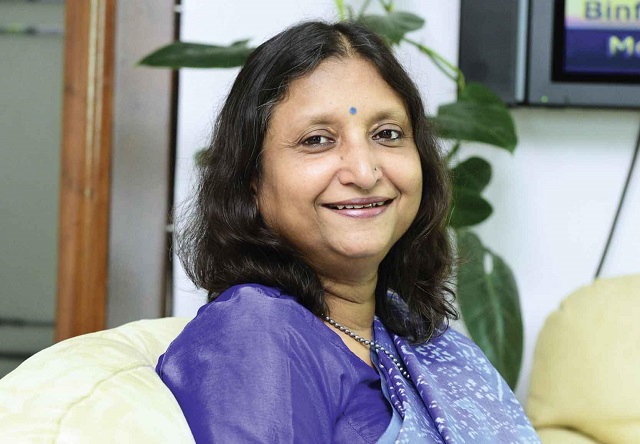 Anshula Kant SBI MD appointed World Bank MD and CFO
Anshula Kant, SBI Managing Director, has been appointed as the Managing Director and Chief Financial Officer of the World Bank. Anshula Kant will be responsible for World Bank's financial and risk management. The announcement was made by World Bank President David Malpass on July 12, 2019.

Anshula Kant, in her new role as World Bank MD, CFO, will work closely with World Bank CEO on the mobilization of the International Development Association (IDA) and other financial resources. The IDA is the part of the World Bank that works in the interest of the world's poorest countries. Kant's main work would include oversight of financial reporting and risk management.

Anshula Kant brings to World Bank more than 35 years of experience in the field of finance, banking and innovative use of technology through her work as SBI CFO. As SBI CFO, Anshula Kant managed USD 38 billion of revenues and total assets of USD 500 billion. She played a huge role in improving the capital base of SBI with key focus on long-term sustainability. Being responsible for SBI's Risk, Compliance, and Stressed Asset Portfolio, Kant was in-charge of creation of investment opportunities and risk management throughout SBI.

Anshula Kant SBI MD, CFO

Anshula Kant joined SBI way back in 1983 as a Probationary Officer. Since then, she has held several key positions including Chief General Manager (CGM) of Mumbai Circle (Maharashtra & Goa) and CEO at SBI Singapore where she was responsible for launching the retail operations, making SBI the first Indian bank to do so in that region.

Kant was appointed as the Managing Director and member of the SBI Board in September 2018.

Anshula Kant is a graduate in Economic Honours from Lady Shri Ram College for Women and a Post-Graduate in Economics from Delhi School of Economics.