Sourav Ganguly takes charge as BCCI President
Sourav Ganguly's new inning has started with a new role. He has taken over as the next chairman of the Board of Control for Cricket in India (BCCI).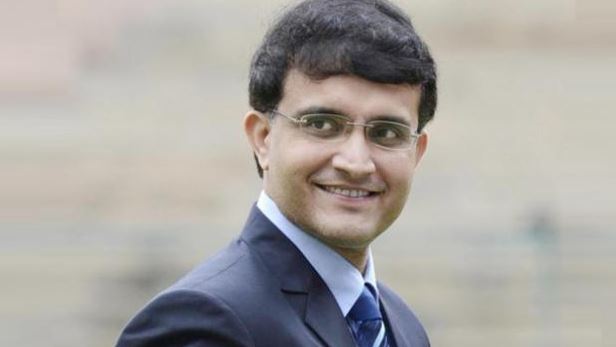 Sourav Ganguly
Sourav Ganguly has become the 39th President of BCCI at the annual general meeting on October 23. Ganguly's nomination for the post of BCCI president was unanimous, while Jay Shah became the secretary of the board. He will continue in this post till July 2020.
Sourav Ganguly has broken the 65-year old record when he took command of the BCCI. Actually, Sourav Ganguly has become the first such Test cricketer after 65 years who hold the post of President of BCCI. Ganguly will have a tenure of nine months only and will have to step down in July, due to the provisions of the new constitutional requirements.
Maharaja Kumar Vizianagaram, also known as 'Vijji' was the first Test cricketer who became the President of the BCCI, who held this post from 1954 to 1956. Arun Dhumal, younger brother of former BCCI president and Union Minister of State for Finance Anurag Thakur, has become treasurer. Union Minister Amit Shah's son Jay Shah has become Secretary of BCCI.
Sourav Ganguly's tenure
Sourav Ganguly will lead the BCCI till 2020. He will be given a cooling-off (rest) period after holding a position in the board for 6 years. He also already served about five years of tenure in state cricket board. As per the rules, a member can't hold any position for more than nine years in the board.
Sourav Ganguly's Batting Career

Matches

Inn.

NO

Runs

HS

Avg

Test

113

188

17

7212

239

42.18

ODI

311

300

21

11363

183

40.73

IPL

59

56

3

1349

91

25.45

Source: cricbuzz.com
Also Read | India vs South Africa 2nd test: Virat Kohli records
Sourav Ganguly's records
• Sourav Ganguly is the only Indian player as a left-hand batsman who has scored 239 runs in the Test.
• He played 311 one day international matches and scored about 11,363 runs in his cricket career.
• Sourav Ganguly played 113 test matches and scored 7212 runs with an average of 42.18%.
• Ganguly has hit a total of 190 sixes in his career. Today, Ganguly is in the top 10 players in terms of hitting sixes.
• Ganguly captained India in 147 ODIs and out of this he won 76 matches and under his captaincy the wining average of the team was about 54 percent.
• From 2000 to 2005, Ganguly took charge of the Indian Test team and during this time the Indian team won 21 out of 49 Tests and lost only 13 Tests.
Also Read | Ravindra Jadeja second fastest Indian to take 200 Test wickets
Also Read | Kapil Dev, Shantha Rangaswamy and Anshuman Gaekwad resign from CAC