Multi-Channel GPT-4 unveiled by American Research Laboratory OpenAI, Know ChatGPT's New Model Features here
OpenAI has designed a futuristic version of AI ChatGPT called the GPT-4 having distinctive features. Currently, the new technological system is being tested and this ChatGPT heir passes all of the stages. Check its specifications and high-tech capabilities here.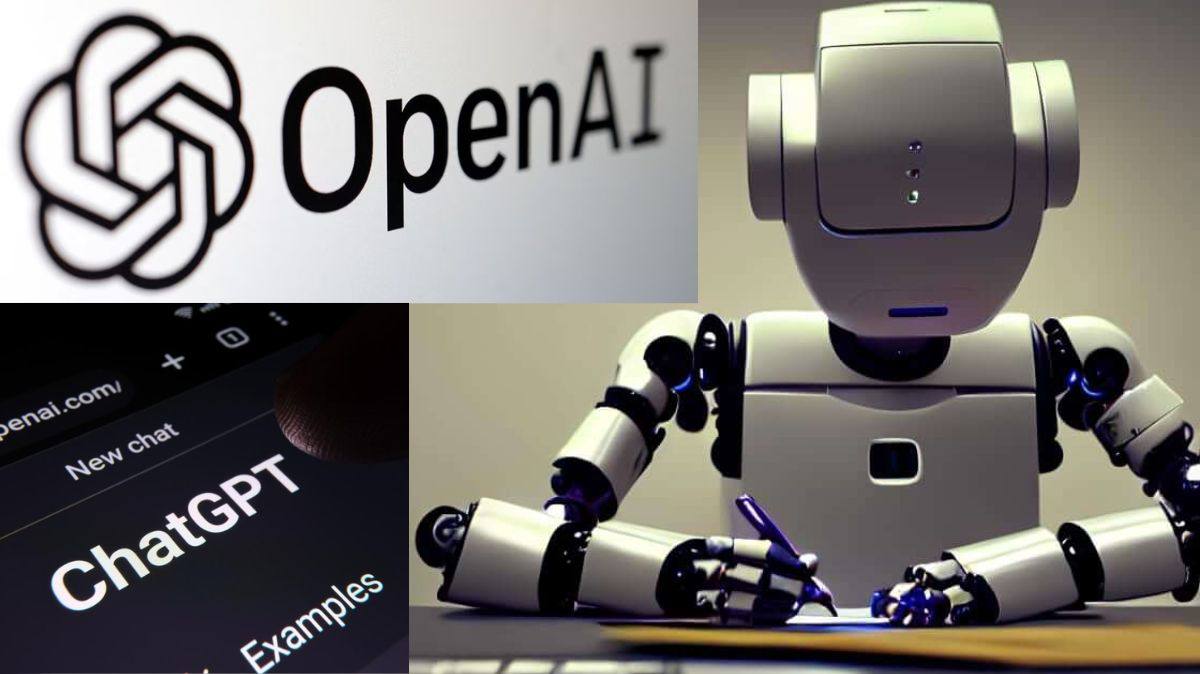 GPT-4, a new turning point in Technology Industry
OpenAI, an American research laboratory of Artificial Intelligence recently announced an advanced model of ChatGPT technology. This newly built chatbot is in a succession of the previous language software. Also, it is based on GPT-3.5 which gained worldwide popularity due to its striking capabilities.
ChatGPT with its human-like conversations has proved to be quite effective in delivering answers to real-life questions. Its activities range from writing poetry and coding to accomplishing Wharton's MBA exam. The ChatGPT technique proves its significance as it has the capability to perform a broad spectrum of tasks.
Announcing GPT-4, a large multimodal model, with our best-ever results on capabilities and alignment: https://t.co/TwLFssyALF pic.twitter.com/lYWwPjZbSg

— OpenAI (@OpenAI) March 14, 2023
Developers put forth a highly improved version of ChatGPT that recently came into the market by creating the chatbot device integrated with Application Programming Interfaces (API). The chatbot has shown a progressive rate since its creation and multiple companies have interwoven ChatGPT in their various marketing and advertising tools.
Good news, we've increased our turn limits to 15/150. Also confirming that the next-gen model Bing uses in Prometheus is indeed OpenAI's GPT-4 which they just announced today. Congrats to the @OpenAI team. https://t.co/WTVlVCVOyw pic.twitter.com/VA4Z1SDiEG

— Jordi Ribas (@JordiRib1) March 14, 2023
GPT-4 'Cutting-Edge Technology'
OpenAI marks a milestone by introducing the breakthrough technology of AI-powered ChatGPT namely GPT-4. This new language model is not just about doing basic human-like functions rather it involves advanced levels of features embedded in the system as it engages with humans performing multiple activities.
It is more creative than before as the company OpenAI itself states. Countless people have already used and extensively experienced ChatGPT since its inception in November 2022. OpenAI asserted in a statement that GPT-4 has a much better amount of reasoning skills as it is more intelligent and smarter than its previous models.
Multimodal Capabilities
From GPT, GPT-2 and GPT-3, OpenAI has brought capable language models. After introducing GPT-4, it was announced that this is another milestone added to the list. The company has put perpetual efforts into strengthening deep learning.
GPT-4 is a multimodal model that can solve severe and demanding problems with precise and detailed results. Till now it has been ranked as the top-notch model built as it passes all the tests. It will create, edit and recapitulate with users who seek help in creative and technical writing including screenplay writing, and music composition and it can also grasp a user's natural writing style.
What is all to expect from GPT-4?
The GPT-4 model trounces ChatGPT through higher percentiles among test takers. Talking about its computational thinking, it is completely human-like as compared to other chatbots so far. It could have more than one trillion parameters. GPT-4 acquired its training on Microsoft Azure AI Supercomputers.
OpenAI released a list of examinations that the new GPT-4 has gone through and successfully cleared out. Scores are also available by the company. Examples include the LSAT test passed with 88 percentile and SAT Math with the 89 percentile. Moreover, it passed the GRE Quantitative exam at the 80th percentile and GRE verbal along with writing exams resulting in the 99th and 54th percentile.
GPT-4 has the capability to accept and understand images as text inputs and further generate captions and analysis. It can provide dense insights into real-world scenarios and showcase human-level performance in various professional and academic criteria.
Additionally, Yascha Mollick poted that this piece of art is quite unique as it is helpful for species in ways that nobody would have thought of such as composing adorable music or writing a moving story. It can be considered a major invention in history.
How do Businesses benefit from ChatGPT?
Several major companies have been using the services of ChatGPT since the AI-friendly creator OpenAI launched its avant-garde models that have been useful for the driven netizens. Businesses have used innovative systems in their customer relationship management tools.
The software has widely made its presence as industries found it interesting and effective in ventures like customer service inquiries, coding, personal assistance, etc. Artificial Intelligence (AI) has streamlined industrial operations and this automation software has helped in processing data and providing accurate responses.
How much does GPT-4 cost?
This trendsetter model GPT-4 is available at a cost of 20 dollars per month. This technology cannot be accessed freely. Apart from its merits, GPT-4 also has certain limitations like social biases, hallucinations, etc.
The company is working on the weaker parts as it promotes transparency and is determined to spread AI Literacy. Developers can join the GPT-4 API waiting list to get access to the language model's API.
Microsoft Bing is currently running on GPT-4, as the company confirmed in an online blog. OpenAI hopes to offer free GPT-4 queries so that the ones without subscriptions would also try it out.
Also Read: India stands at 8th as per World Air Quality Report 2022, Ranking lowers than Last Year's 5th place
Take Weekly Tests on app for exam prep and compete with others. Download Current Affairs and GK app
एग्जाम की तैयारी के लिए ऐप पर वीकली टेस्ट लें और दूसरों के साथ प्रतिस्पर्धा करें। डाउनलोड करें करेंट अफेयर्स ऐप
Android
IOS