Current Affairs in Short: 30 January 2020
Senior diplomat Taranjit Singh Sandhu has been appointed as India's ambassador to the US.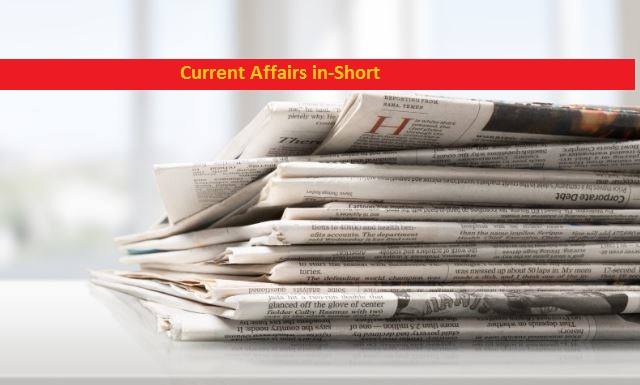 Current Affairs in-short
Taranjit Singh Sandhu becomes India's ambassador to USA
• Taranjit Singh Sandhu, a senior diplomat, has been appointed as India's ambassador to the USA. Sandhu, a 1988 batch Indian Foreign Service officer, was India's High Commissioner to Sri Lanka till now.
• He will replace Harsh Vardhan Shringla in Washington. Harsh Vardhan Shringla has become the new Foreign Secretary of India.
• Sandhu was acting as the Indian Ambassador to Sri Lanka from January 24, 2017. Earlier, he served as the Deputy Chief (Mission) in Washington DC from 2013 to 2017.
China second biggest weapon producer: SIPRI
• The Stockholm International Peace Research Institute (SIPRI) has recently released its annual report on weapons in the world. It says that China is the second biggest weapon producer country after the USA.
• In the recent report, China has surpassed Russian companies. Earlier, China used to import defense equipment from Russian companies.
• The Stockholm International Peace Research Institute (SIPRI) was established in 1966. It is a Swedish think tank. It is dedicated to research in subjects like conflict, weapons control, and disarmament etc.
World Leprosy Eradication Day observed
• World Leprosy Eradication Day is celebrated on January 30 every year. Government agencies and private organizations organize various awareness drives on this day.
• Leprosy is an infectious bacterial disease that specifically affects the skin, nerves, and eyes.
• This disease has almost ended in India. According to an estimate, India has less than 1 patient of leprosy among 10,000 people.
France confirmed five cases of Coronavirus
• France has recently confirmed five cases of coronavirus in the country. The daughter of a Chinese tourist has become 5th confirmed patient of coronavirus in France.
• Previously, 80 years old person was also confirmed as fourth patient of coronavirus. France has also sent an aircraft to evacuate its citizens from China.
• China has registered more than 1700 new cases of coronavirus while 170 people have lost their lives due to this deadly virus.
Housing for all to be achieved by 2022: Govt
• Ministry of Finance announced on January 30, 2020 that the union government will achieve the aim of Housing for All by 2022 under the scheme of Pradhan Mantri Awas Yojana-Grameen (PMAY-G).
• It was also informed by the government that more than one crore 50 lakh rural houses have been built so far in the last five years.
• The government will soon allot 1 crore 95 lakh houses to the eligible beneficiaries in the second phase of PMAY-G.