MPs give up subsidy on food at Parliament Canteen to save Rs 17 cr annually
MPs will have to pay according to the cost of food because there will be no more subsidy on food at Parliament Canteen.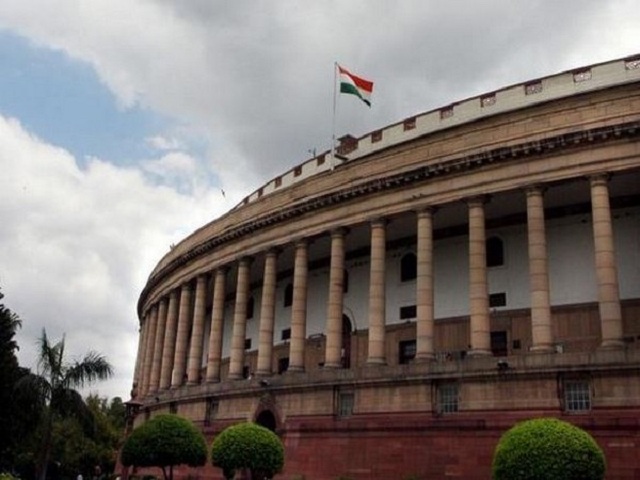 File Photo
The MPs unanimously took this decision that food subsidy will be abolished in the canteen of Parliament. The Business Advisory Committee suggested the abolition of subsidy. Now Members of Parliament will get food at a normal rate. Subsidies in Parliament's canteen cost around Rs 15 crore annually.
As per the media reports, the exemption given to the MPs on food in Parliament can now be abolished soon. Now, MPs will have to pay according to the cost of food. The food price was increased in the canteen during the last Lok Sabha and the subsidy bill was reduced. But now, the government is ready to eliminate subsidy completely.
List of Food Subsidy in Parliament Canteen
| | |
| --- | --- |
| Financial Year | Subsidy |
| 2012-13 | Rs. 12.52 Cr |
| 2013-14 | Rs. 14.09 Cr |
| 2014-15 | Rs. 15.85 Cr |
| 2015-16 | Rs. 15.97 Cr |
| 2016-17 | Rs. 15.40 Cr |
Also Read | Lok Sabha passes bill to regularise unauthorised colonies
Parliament Canteen and Food Subsidy
• Recently, the rate list of the canteen of Parliament was also viral. It has been observed many times that food was available at very low prices in the Parliament canteen.
• In the year 2015, BJD MP Baijayant Jay Panda wrote a letter to the speaker and asked to abolish the food subsidy.
• It was a long pending demand that MPs eat subsidized food on taxpayer money.
• Recently, JNU students were also demanding to abolish subsidy from MPs canteen in Parliament.
Rate List of Parliament Canteen
A joint committee on food management in Parliament House Complex decided rates of food items in the canteen during 16th Lok Sabha. Northern Railway is running the Canteens in Parliament House since July 1968. Northern Railways provide catering services in the Parliament complex on 'No Profit and No Loss' basis. The rate list and menu of the food items served in the canteen were following during 16th Lok Sabha:
| | |
| --- | --- |
| Food Item | Total (Round off) Rs. |
| Soup with one slice | 8 |
| Bread Butter | 5 |
| Fish Fried with Chips | 25 |
| Mutton Cutlet | 18 |
| Boiled Vegetable | 5 |
| Vegetable Cutlet | 10 |
| Mutton Curry | 20 |
| Chicken Curry | 29 |
| Chapati | 1 |
| Omelet | 10 |
| Masala Dosa | 6 |
| Sada Dosa | 4 |
| Veg Sandwich | 3 |
| Chicken Sandwich | 6 |
| Egg Sandwich | 4 |
| Veg Biryani | 12 |
| Chicken Biryani | 51 |
Also Read | Parliament passes SPG (Amendment) Bill, 2019
Also Read | Surrogacy (Regulation) Bill referred to select committee
Take Weekly Tests on app for exam prep and compete with others. Download Current Affairs and GK app
एग्जाम की तैयारी के लिए ऐप पर वीकली टेस्ट लें और दूसरों के साथ प्रतिस्पर्धा करें। डाउनलोड करें करेंट अफेयर्स ऐप
Android
IOS