Burqa ban: Netherlands imposes ban on burqa and niqab in public places
Burqa ban: Netherlands new law bans wearing of burqa and niqab in public transport, hospitals, schools and government buildings.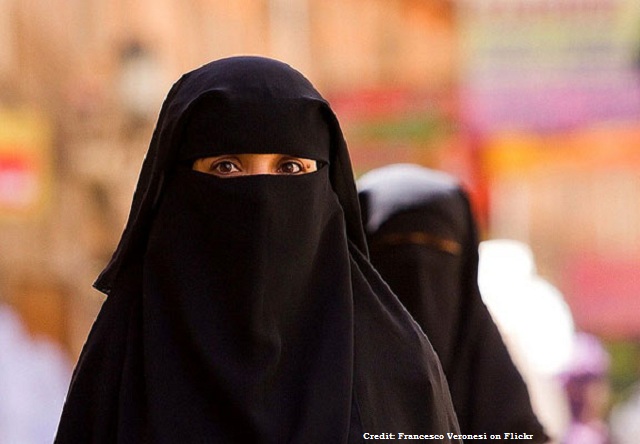 Netherlands Burqa ban
Burqa ban: Netherlands banned wearing of face-covering clothing including burqa and niqab worn by conservative Muslim women on August 1. The new Dutch law bans Muslim women from wearing a burqa and niqab that covers their face in any public place including public transport, government buildings and at health and education institutions. However, it doesn't apply to public streets.
Besides burqa, niqab or veil, the law also bans motor helmets and ski masks. It does not, however, include headscarves, as they cover only the head and not the face. The Netherlands has imposed a fine of 150 euros for breaking the law.
Netherlands Burqa ban: How will the Netherlands burqa ban be implemented?
While the Netherlands government has imposed the law banning face-covering, it is unclear on how strictly the law will be enforced.
As per Netherlands police, the staff at government institutions or public transport will be responsible for enforcing the law by requesting those who violate it to either remove the face covering or leave the premises. However, the representatives and spokespersons of the affected sectors such as transport and health stated that they will not be able to take the responsibility of the law's enforcement.
Burqa ban in countries
The Netherlands is the latest European country to introduce the ban on face covering. A similar burqa ban was imposed previously by other European nations including Germany, France, Austria, Belgium, Switzerland and Denmark.
Denmark had imposed a ban on face-covering cloth in all public places in August 2018. France had also banned the wearing of burqa or niqab in public places in 2011 and imposed a fine of up to 150 euros for breaking the law.
The United Nations Human Rights Committee had condemned the burqa ban in October 2018, saying that it violated the human rights of Muslim women, risking their confinement to their homes. The committee had called on France to review its ban.
Netherlands Burqa ban opposition
The Netherlands burqa ban was opposed by the Muslim and rights groups in the country and an Islamic political party in the nation stated that it will pay the 150-euro fine for anybody caught breaking it. Other critics warned that the law could discourage Muslim women from going to public places including schools.
The Netherlands was earlier seen as a bastion of religious freedom and tolerance. However, very few women wear burqa or niqab in the Netherlands. As per official estimates, roughly 200-400 people wear burqa or niqab in the Netherlands, among a population of roughly 17 million.
While a niqab covers the head and the face with just the eyes being visible, a burqa comes in different styles, some that only cover till the head and others that have a mesh covering over the eyes.