PM Modi and PM of Mauritius jointly inaugurate Mauritius Metro express
PM Modi inaugurated phase-1 of Mauritius Metro Express and a new ENT Hospital in the country.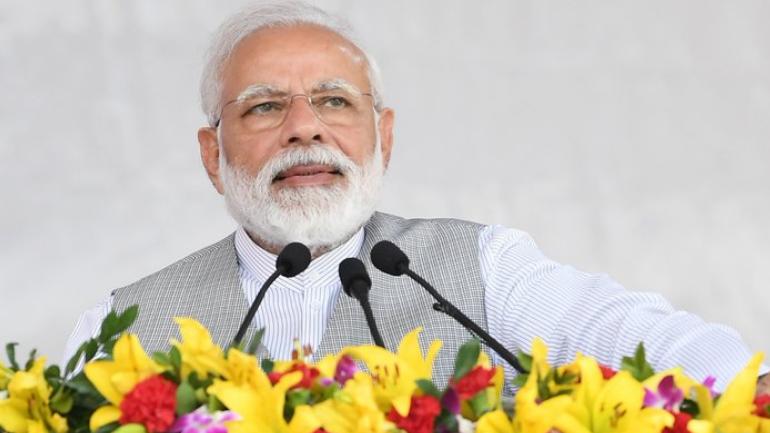 PM Narendra Modi (File Photo)
Indian Prime Minister Narendra Modi and his counterpart from Mauritius Pravind Jugnauth jointly inaugurated two landmark projects in Mauritius through video conference. PM Modi inaugurated phase-1 of Mauritius Metro Express and a new ENT Hospital in the country.
PM Modi and Mauritius President Paramasivum Pillay Vyapoory met on the sidelines of the 74th session of the UN General Assembly (UNGA) in New York. India is involved in various development works in Mauritius.
Earlier, India inaugurated some projects in Nepal through video conferencing. South Asia's first cross border oil pipeline was inaugurated by PM Modi and Nepali PM KP Sharma Oli through a video conference.
India assisted projects in Mauritius
• India helped Mauritius in 2016 with a special economic package of USD 353 million. This economic package was sanctioned to execute five other Indian assisted projects in Mauritius.
• The Indian government is assisting the Mauritius government to develop Upadhyay Training Centre, the Subramania Bharati Eye Centre and the Jawaharlal Nehru Hospital.
• As per the reports, the Rajiv Gandhi Science Centre will be developed by the Indian government.
• Swami Vivekananda International Conference Centre (SVICC) is another major project by the Indian government in Mauritius.
About Mauritius Metro Express
• The Mauritius Metro Express project is being developed with the support of Government of India (GoI). GoI has granted USD 353 million for this project.
• The government of India is also assisting Mauritius to construct a new Supreme Court building and e-tablets for primary school children.
• In 2017, the Mauritius government-appointed RITES as the supervisor of the construction project.
• Mauritius Metro Express is a 26km train transit system that will run between Curepipe to Immigration Square in Port Louis and include 19 stations.
• In July 2017, Larsen & Toubro was awarded the USD 565 million to design and construct contract for the project.
Download our Current Affairs & GK app for Competitive exam preparation. Click here for latest Current Affairs: Android|IOS