Supreme Court upholds disqualification of 17 Karnataka MLAs, allows them to contest bypolls
The Supreme Court said that disqualified legislators should be allowed to contest Legislative Assembly elections.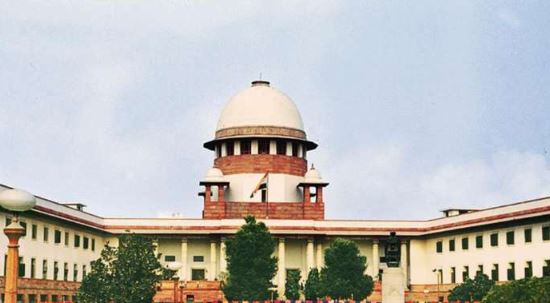 Supreme Court of India
The Supreme Court upheld the disqualification of the 17 MLAs of Congress-JD (S) who had resigned earlier this year. However, the Supreme Court allowed them to contest the election. They are now free to elect again in the house.
The Supreme Court said that disqualified legislators should be allowed to give their opinion. The Supreme Court said that the decision of the then Lok Sabha Speaker is correct, but disqualification decision for the entire term of the Legislative Assembly is not correct.
What is the matter?
These MLAs were disqualified by the then Speaker of the Legislative Assembly KR Ramesh Kumar. A three-member bench of Justices NV Ramana, Justice Sanjiv Khanna and Justice Krishna Murari completed the hearing on October 25 on the petitions of these disqualified MLAs. The speaker of legislative assembly Ramesh Kumar had disqualified 17 rebel MLAs before the confidence motion of the HD Kumaraswamy government in the assembly.
Kumaraswamy's government resigned after failing to get a trust vote in the assembly. Subsequently, a new government was formed in the state under the leadership of BS Yeddyurappa of BJP. Now, bye-elections are being held on December 5 for 15 seats (out of these 17 seats) due to disqualification of these MLAs. These disqualified MLAs wanted to file nominations for these by-elections. The last date for filing nominations is November 18.
Also Read | Ayodhya Verdict: What ASI found in Ayodhya?
Background
These MLAs had recently filed an application in the apex court, requesting the Election Commission to postpone the by-elections for 15 seats. These MLAs said that the Election Commission should not hold elections on these seats till the court's final verdict on their petitions.
The disqualified legislators requested that it was their right to resign from the membership of the House and the Speaker's decision was malicious and reflected retaliation. Many of these MLAs wrote letters to the Speaker resigning from the membership of the House. BJP currently has 106 MLAs in the 224-member assembly, while JDS and Congress have 101 MLAs.
Karnataka By-polls
The Election Commission had earlier announced to hold a by-election for 15 seats on October 21, but later it was announced for December 5, because of the pending case in the court. The code of conduct for the by-election will be effective from November 11. The work of filing nominations for the by-elections will resume on November 11 and will end on November 18.
Also Read | President's Rule imposed in Maharashtra as all parties failed to prove majority
Also Read | Bolivia Crisis: Former president Evo Morales granted asylum by Mexico