Virat Kohli becomes most successful test captain overseas
Virat Kohli has surpassed Mahendra Singh Dhoni, led by India in 27 of 60 Test matches.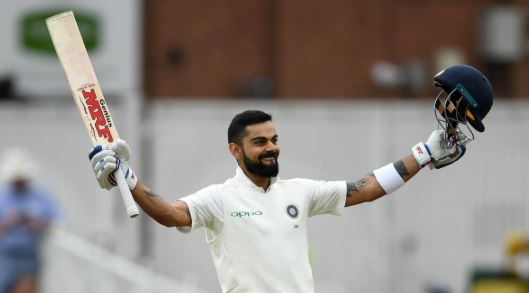 Image: icc-cricket.com
Virat Kohli has become India's most successful test captain after the Indian team won the match against West Indies by 257 runs in Jamaica. It was India's 28th win in 48 Tests, led by Virat Kohli. He has surpassed Mahendra Singh Dhoni, led by India in 27 of 60 Test matches.
Virat Kohli as most successful test captain
• India has lost only 10 Test matches under the captaincy of Virat Kohli. However, the Indian team had to face defeat in 18 matches under the captaincy of MS Dhoni.
• Sourav Ganguly is third on the list and Mohammad Azharuddin is fourth.
• India played 49 Test matches under the captaincy of Sourav Ganguly, won 21 of them.
• At the same time, under the captaincy of Mohammad Azharuddin, India won just 14 of the 47 Test matches.
• MS Dhoni announced his retirement from the longest format of the game during the tour of Australia in 2014 and Kohli took over the charge.
• Since then, Virat Kohli is leading India to victories over England, Australia and New Zealand at home and 4-1 and 2-1 losses in England and South Africa respectively.
• Virat Kohli is just 32 behind with 68 hundreds from Sachin Tendulkar's all-time record of 100 hundreds. Meanwhile, Kohli, the top-ranked batsman in ODIs and Tests, became the first batsman to score 20.000 runs in a decade.
India tops ICC Test ranking
India made a clean sweep in all three T20, ODI and Test series against the hosts in this tour against Windies. India played a three-match T20 and ODI series against the Windies. One match of ODI series called off due to rain. In the first match played in Antigua of the two-match Test series, India defeated the Windies by 318 and in the second match played at Kingston by 257 runs. With this, India has topped the points table with 120 points in the ICC Test Championship.
Download our Current Affairs & GK app for Competitive exam preparation. Click here for latest Current Affairs: Android|IOS