What is UCCN: Mumbai and Hyderabad recently joins the list
UNESCO added Mumbai and Hyderabad cities in UCCN (UNESCO Creative City Network) list.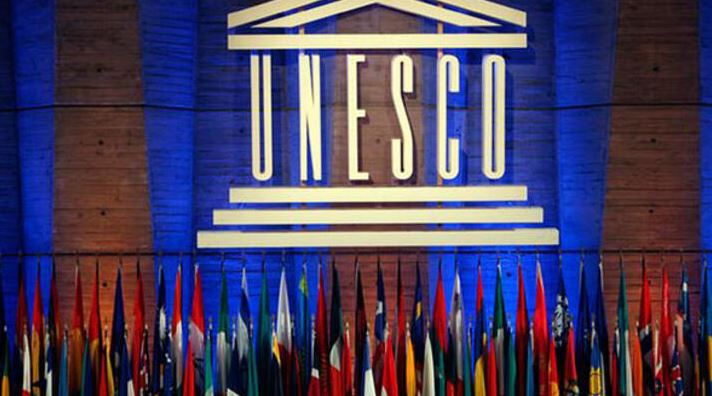 Image: Twitter
The UCCN or UNESCO Create City Network has declared Mumbai as a member of the creative city of films. Hyderabad has been named as a creative city for biryani and other delicious cuisines. UNESCO added both cities in UCCN (UNESCO Creative City Network) list along with 64 other cities from across the globe.
The both cities will now be part of the 246-member UNESCO's creative city network. This network brings together all those cities that have developed on their own creativity. UNESCO Director-General, Audrey Azoulay said that Creative Cities puts culture at the centre of its development strategy and shares its best practices.
UCCN List of Creative Cities

Category

Cities

Film

Mumbai (India), Bristol (England), Sydney (Australia), Potsdam (Germany), Valladolid (Spain), Wellington (New Zealand) and Sarajevo (Bosnia and Herzegovina).

Literature

Utrecht (Netherlands), Durban (South Africa), Bucheon (Republic of Korea), Lillehammer (Norway), Milan (Italy), Quebec City (Canada), Seattle (United States of America), Manchester (United Kingdom of Great Britain and Northern Ireland)

Music

Ambon (Indonesia), Almaty (Kazakhstan), Havana (Cuba), Port of Spain (Trinidad and Tobago), Ramallah (Palestine).

Design

Dubai (United Arab Emirates), Wuhan (China), Cape Town (South Africa), Kortrijk (Belgium), Istanbul (Turkey), Brasilia (Brazil), Kolding (Denmark), Mexico City (Mexico), Greater Geelong (Australia).

Crafts and Folk Arts

Bandar Abbas (Iran), Sharjah (UAE), Trinidad, Jaipur (India), Sheki (Azerbaijan).

Media Arts

Changsa (China), Tel-Aviv (Israel), Dakar (Senegal), Lyon (France), Linz (Austria), Sapporo (Japan).

Gastronomy (Food)

Panama City (Florida, USA), San Antonio (Texas), Phuket (Thailand), Cochabamba (Bolivia), Hyderabad (India), Jeonju (South Korea), Macao, Belo Horizonte (Brazil), MPortoviejo (Ecuador)
Also Read | Rio de Janeiro named as first World Capital of Architecture for 2020
What is UCCN?
UNESCO Creative Cities Network (UCCN) was established in the year 2004. It creates a network of those cities that are active centres of various cultural practices in their respective countries. At present UCCN has 246 member cities, including Mumbai and Hyderabad. UNESCO adds 66 new cities in UCCN list this year.
These cities can be from all continents with different income levels or with different level of populations. UCCN believes that these cities are working towards a common mission and that is to placing creativity at the core of their urban development plans to make region resilient, safe, inclusive and sustainable.
Also Read | India wins four 2019 UNESCO Asia-Pacific Awards for Cultural Heritage Conservation
Also Read | UNESCO World Heritage Sites: Orchha Town of Madhya Pradesh added to Tentative List