Brain Teaser: Only a few can unlock abundance in life by finding the Lucky Four-Leaf Clover in the picture. Try It!
Do you believe in Destiny, yes then this Brain Teaser is a sign of your good future. Make sure to take this challenge to test your cognitive abilities, observational skills, and good fortune. Good Luck!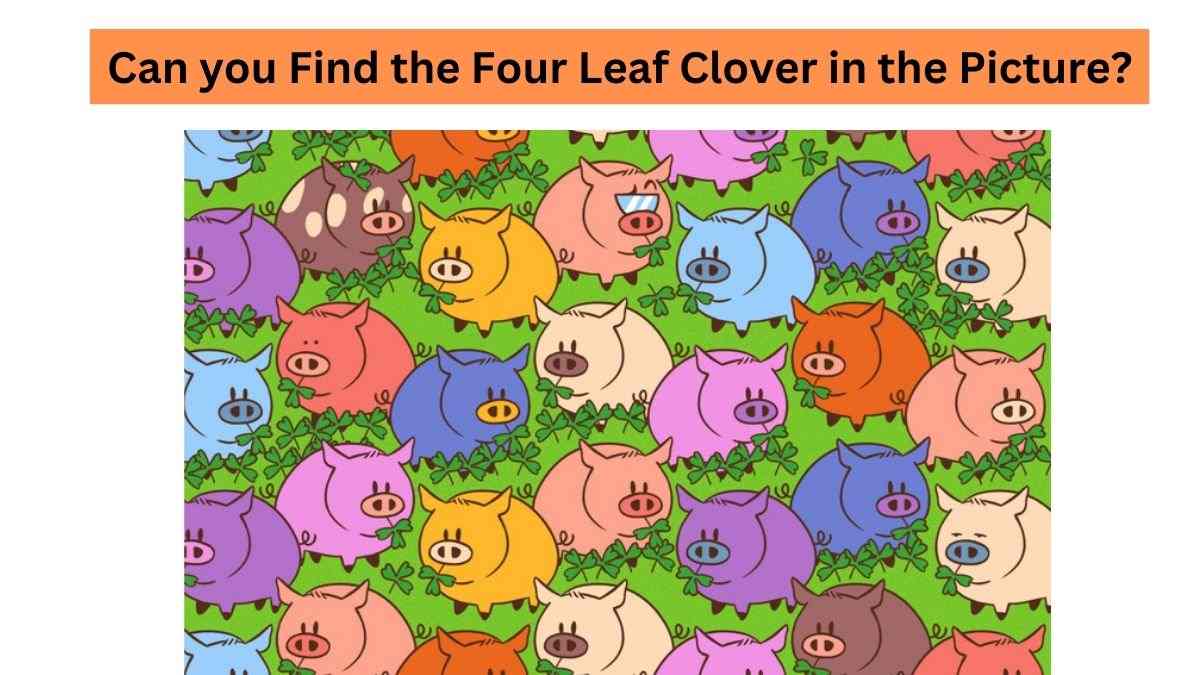 The leaves of four-leaf clovers are said to stand for faith, hope, love, and luck.
The four-leaf clover is a rare variation of the common three-leaf clover. According to traditional sayings, such clovers bring good luck. So, are you ready to chase good fortune with this super intriguing brain teaser? A brain teaser usually tests abilities like creativity and great observational skills instead of mathematical formulas and equations. As a result, it will strengthen the connection between brain cells, increases mental agility, and help with short-term memory issues. Now, get into action and find the 4-leaf clover hidden somewhere in the pig farm.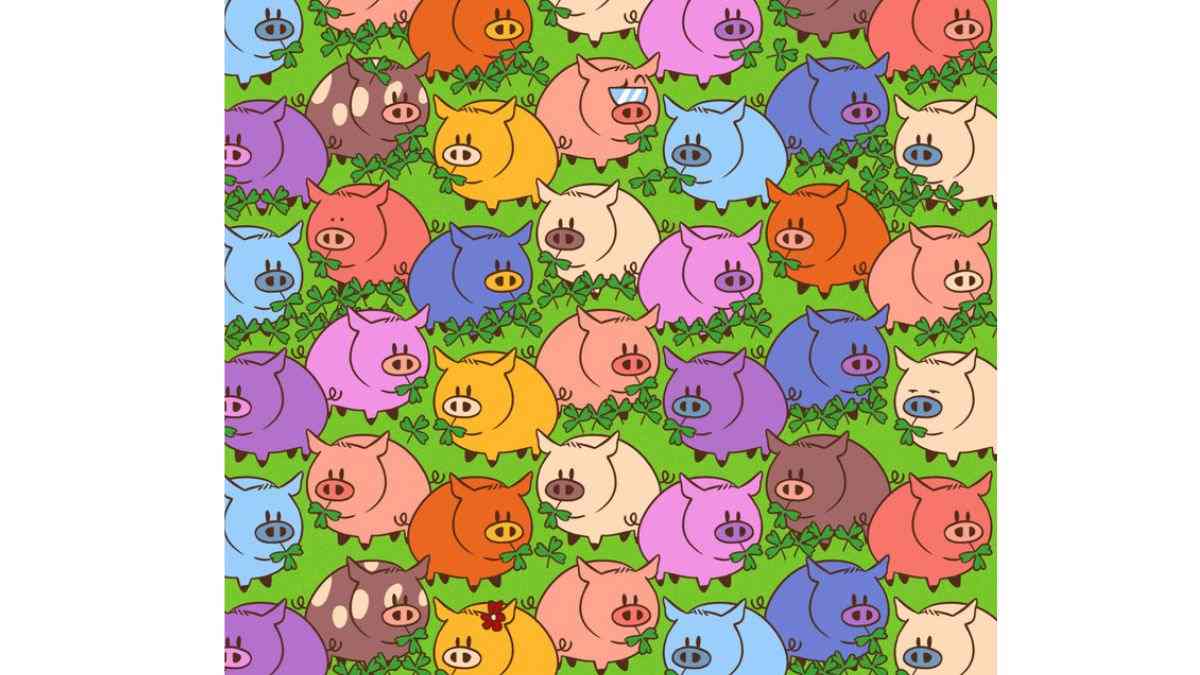 Source: Brightside.com
Can you Find the 4-Leaf Clover in the Pig Farm picture?
Brain teasers occasionally demand unconventional thinking, but they also occasionally require excellent qualitative and quantitative skills. According to the image above, you need keen vision and observational abilities to find 4-leaf clover hidden in the pig farm. Seriously, it is very simple; all you have to do is strain your brain power, and focus on all alterations.
And this simple mental exercise will reveal a wealth of knowledge about the structure and power of the brain.
Brain Teaser For Fun: Only A Born Problem Solver Can Find The Real Husband of the Woman within 11 seconds. Try It!
Look for the Brain Teaser answer here:
Essentially, a brainteaser is a puzzle that requires creative and logical thinking. Your capacity to think and decision-making will thus improve with each trial. The brain game will also help you solve problems and develop critical intuitions.
Remember, the goal for you is to find the 4-leaf clover hidden in the Pig farm. Easy, right?
But I forgot to tell you, you just have 10 seconds, ok lucky 7 seconds to unlock the door of abundance.

Tick…
Tock…
Tick…
Brain Teaser For IQ Test: Can you find the Marshmallow hidden among the Colony of Harp Seal within 17 seconds?
Enough of suspense and the low-key music in the background, let's jump to the answer.
The image shows a pig farm with happy oinks. And to achieve your goal simply divide the image into sections(imaginary) to not miss any clues and hints. Use all your skills like logical reasoning, observational power, and other skills to conclude this mental exercise.
Do You Know?
The four-leaf clover's element of luck comes from Eve herself. Due to the belief that Eve took a single four-leafed clover as a memento of paradise as she and Adam were leaving the Garden of Eden, people have regarded them as lucky ever since.
Coming back to the Brain Teaser…
I Am Sure You Are Done!
It Was Easy!
But if you are still struggling with the answer, please look at the picture below to learn about the 4-leaf clover position in the pig farm.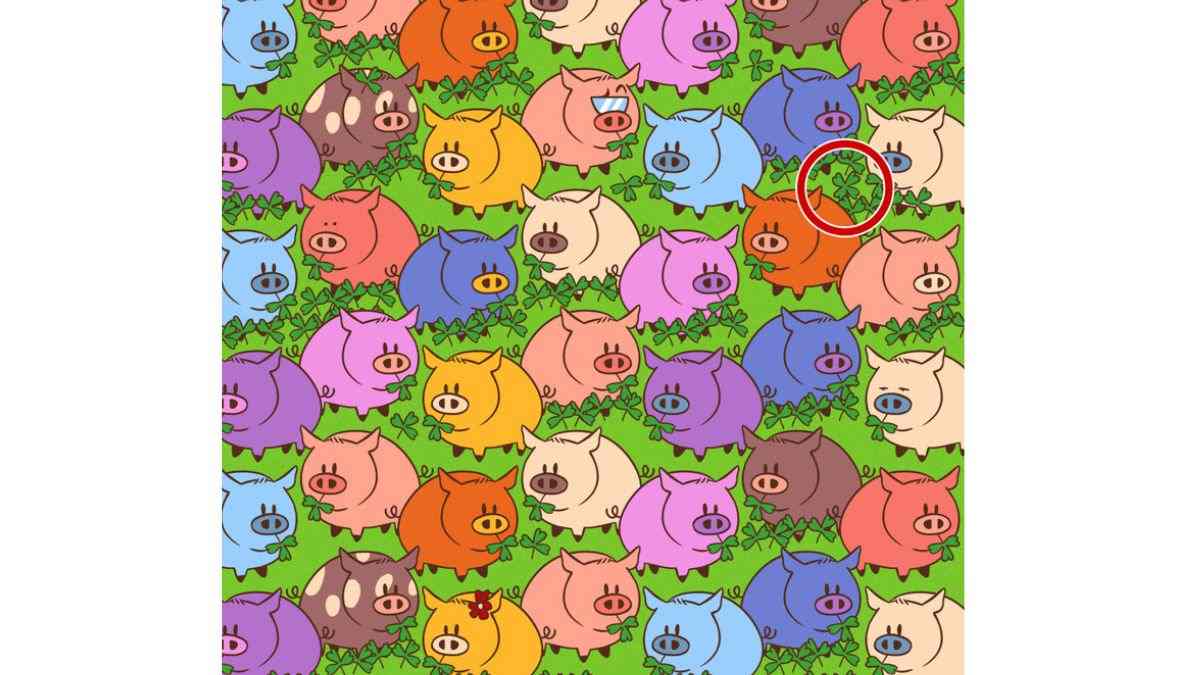 Source: Brightside.com
It was Fun, right? And to have more of these, keep a tab on JagranJosh to improve your cognitive, and problem-solving skills and memory sharpness.
Brain Teaser For IQ Test: Can you find who stole the watermelon in this special detective Riddle within 30 seconds?