Jews vs Arabs in Israel: Why did the two communities rise up against each other?
Jews and Arabs in Israel have been in a tussle from a decade and over. Know what made the two communities fight with each other in the first place and all about recent updates below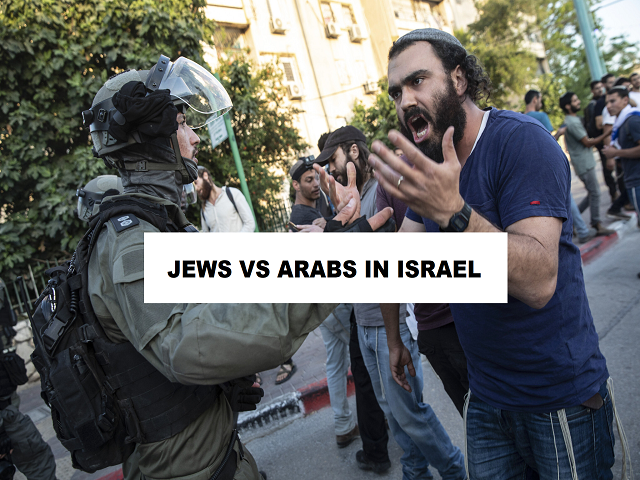 JewsVsArabs
Jews vs Arabs in Israel:
It is a sigh of relief now that Israel and Palestine conflict has come to an end. Hamas and Israel truce on May 21, 2021 was celebrated all across the world.
Due to this conflict, in the holy month of Ramdan more than 240 people have died in Israel and Palestine. Israeli airstrikes pounded Gaza and Hamas fired a near-continuous hail of rockets at Israel.
PM Netanyahu: "We will continue to operate as long as needed to restore quiet and security to all Israelis."

— PM of Israel (@IsraeliPM) May 17, 2021
What has happened?
There have been clashes between Arab and Jews mobs on the streets of Israel. This must be taken as a warning by the political heads as it could turn this 100 years old conflict into a civil war.

Since Israel's founding, it has been difficult to remember the waves of people attacking people, property and symbols, civilians etc. The violence began on Tuesday and spread through towns around the country and it has not ended.

It was in the year 2000 when 13 Israeli Arab citizens had lost their lives. They were killed by Israel's police.

Recently the PM of Israel visited the town of Lod which is a mixture of Jews and Arabs. As per the PM, the motivation was provided for the violence incitement. It was the military called 7000 reservists and cancelled leaves for all combat units.
Some see the acts of destruction as symmetrical, that is the Jewish and Arab mobs hunting each other down.
But how did it all begin? Let us know that below.
For Jews and for Arabs, the answers are vastly different. Many Palestinian citizens of Israel have participated in demonstrations in the past few weeks, around in Jerusalem. All of the protests precipitated after the Israeli-Palestinian conflict escalation. The people were expressing a long history of despair.

These citizens often link themselves to African Americans: they too have been excluded from the nation since its founding.

The two groups, Jews and Arabs, share a history of political, social and economic marginalisation that continues today.

Among Palestinians in Israel, those conditions have contributed to severe problems of gangs and gun violence, with little redress from the state. The community has been under-policed internally or met with heavy-handed enforcement if crime or demonstrations continue.
Jerusalem: Why is this ancient city so important for Christians, Muslims and Jews?
Major Reasons of the Arab-Jew conflict in modern times:
Over past 10 years to be precise, Israel is accused of have been passing laws targeting the rights of the Palestinian citizens'.

It culminated in the 2018's nation state law that elevated the Jews to a superior status in Israel.

Various anti-Arab rhetoric from right wing politicians has crossed the line which led to incitement of a mob or civil war.

Many times, Israel has made it difficult for them to live in their homes. The lack of planning for Arab localities made permits difficult to be accessed and then they issued demolition orders for construction without permits.

For 2 years, that is from 2012 to 2014, 97% of home demolition orders happened in Arab towns.

Also a controversial 2017 law was framed to increase the punishment for illegal construction.

Many see this situation as an extension of Israel's occupation, so when the eviction of Palestinian families from their East Jerusalem homes seemed imminent recently, it sparked solidarity protests around Israel.
Who are Israeli-Arabs?
During the war that created Israel, in 1948, many Arabs were forced to flee their homes. The people who stayed became the citizens of Israel and were granted citizenship. These are known as Israel Arabs.
Around 80 percent of these Israeli Arabs are Muslims and the rest are either Christians or Druze.
Many people identify themselves with Palestinians in Gaza and the West Bank, and call themselves Palestinian citizens of Israel. The Government of Israel says its Arab citizens have same socio-political rights. However the Israeli Arabs say they do not feel being treated as equals and face various kinds of discrimination.
Read| Israel- Palestine Conflict: Major reasons, history, timeline of events and recent updates here

FAQ
Which other religions are followed by Israeli Arab other than Islam?
Maximum Israeli Arabs are Muslims and the rest are either Christians or Druze.
Which religion do maximum Israeli Arabs follow?
Around 80 percent of these Israeli Arabs are Muslims
Who are Israeli Arabs?
The people who stayed in Israel after war of creation of Israel became the citizens of Israel and were known as Israeli Arabs
What is the major reason of the Jews Arab conflict in Israel?
Israel is accused of have been passing laws targeting the rights of the Palestinian citizens from past decade which has caused dissatisfaction in them