Israel- Palestine Conflict: Recent updates, Major reasons, History, Timeline of Events discussed
Israelis has launched an air attack on Gaza yet again after Arson balloons launched from Gaza caused multiple fires in the country. The new PM Naftali Bennett has come into action right after taking up the office. Know all updates, major reasons, history and other details of Israel Palestine conflict here .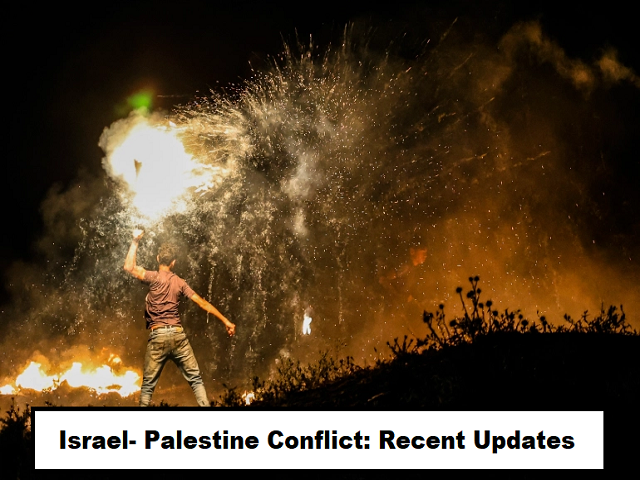 Israel Palestine Conflict
Israel-Palestine Conflict- Recent Updates
Israel's air raids on Gaza have been seen for the first time after the ceasefire occurred in May. Israel and Hamas had come to a ceasefire after 11 days of fighting in May 2021. Last times strikes occurred in Gaza which were follow up of the march in East Jerusalem by Jews drawing condemnation from Palestine.

This time Israel reportedly responded to Arson balloons that were launched from Gaza causing multiple fires in Southern Israel. Take a look at the tweet by Israel below.

Arson balloons were launched from Gaza into Israel yesterday, causing multiple fires. In response, IDF fighter jets struck Hamas military compounds last night, which were used as meeting sites for Hamas terror operatives.

Hamas will bear the consequences for its actions. pic.twitter.com/lYhqfx26fm

— Israel Defense Forces (@IDF) June 16, 2021
Firefighters were called to put down fires that broke out today due to incendiary balloons that were launched into southern Israel by Palestinian terrorists from #Gaza.

Hamas & its co-terrorists know no other way than that of destruction and violence.pic.twitter.com/8JtvkSLB0K

— Israel Foreign Ministry (@IsraelMFA) June 15, 2021
All that has happened:
Israel and the Palestinian militant group Hamas had earlier in May agreed to a ceasefire. This had brought an end to the 11 days of bombardment which was the heaviest flare up since the 2014 Gaza War leaving over 240 people dead and threatened to de-stabilise the volatile region. Scattered clashes between Palestinian protesters, Israeli police at flash point Jerusalem site were also observed hours after Gaza truce.
More than 130 Democrats of the US House of Representatives asked President Biden to "facilitate the immediate cessation of violence" between Israel and Hamas and also to ask both parties to negotiate a ceasefire as soon as possible.
Latest Story| What is Greater Israel? Why is it not acceptable to the Palestinians and Islamists

Alongside over 130 members of Congress, I am urging @POTUS to demand an immediate cease-fire in Israel & Palestine.

No more lives should be lost. pic.twitter.com/jEc2uZcgOS

— Rep. Mark Pocan (@repmarkpocan) May 19, 2021
As many as 200 people are dead in a weeks fighting. Israeli fighter jets launched a series of airstrikes at various locations in Gaza City on May 17, 2021. Hours after Israeli Prime Minister Benjamin Netanyahu signaled the fourth war with Gaza's Hamas rulers, the strikes happened.
What's 9.3 miles (15 km)?

163 football fields
46 Eiffel Towers
34 Empire State Buildings
18 Burj Khalifas
Nearly 2 Mt. Everests

Our fighter jets neutralized 9.3 miles of the Hamas 'Metro' terror tunnel system overnight.

That's 9.3 miles that can no longer be used for terror.

— Israel Defense Forces (@IDF) May 17, 2021
Gaza targeted military tunnels to which Israel responded and pummelled it with air strikes, army clashes and artillery fire. 13 Palestinians were said to be killed. The operation of Israel included 160 air-crafts. Also Read| Jews vs Arabs in Israel: What made the two communities rise up against each other?

Recently Israel's Defense Minister gave his approval for mobilisation of 9,000 more reservist troops as fighting is not ceasing with Hamas. Also Israel's military spokesman has said that forces are massing on the border with the Gaza Strip.
The sad part is the number of people who have lost their lives in this tussle. As per Gaza's Health Ministry, 83 Palestinians, including 17 children along with 7 women have been killed. In addition to this more than 480 have been wounded in the violence between Israel and Hamas. Here is a tweet reshared by the Foreign Ministry of Israel related to the attacks.
WATCH as a Hamas rocket aimed at Israel misfires and falls back into Gaza.

But this isn't the 1st time—Hamas misfired 350 rockets in the last 3 days.

These rockets result in the deaths of innocent Gazan civilians.

It's time for the world to hold Hamas accountable. pic.twitter.com/vmhmXTZrl6

— Israel Defense Forces (@IDF) May 13, 2021
Israel and Palestine were in news this week as the former has carried out hundreds of air strikes in Gaza recently. The action was taken after Hamas and other Palestinian militants fired rocket barrages at Tel Aviv and Beersheba. Almost 43 Palestinians were reportedly killed in Gaza and 5 have been reported dead in Israel following the airstrikes by May 12.
Read| Israel: History, creation, conflicts and other important facts - Know it all
Take a look at the tweet below showing celebration of Eid-ul - Fitr in Israel.
This morning, 17,000 Muslims celebrated the end of Ramadan #EidAlFitr on the Temple Mount.

During these challenging times, now more than ever we pray for peace in Jerusalem and elsewhere. #Eidmubarak pic.twitter.com/pp0MKR8nn6

— Israel ישראל (@Israel) May 13, 2021
Major reason of violence:
The current violence, like in past happened due to conflicting claims over Jerusalem home to major holy sites of Islam, Judaism and Christianity.
Also Read| What is Hamas and its role in Israeli Palestinian conflict
Israel- Palestine conflict:Timeline of Events
History discussed:
The Isaraeli-Palestinian conflict is an ongoing struggle since mid 20th century.

The conflict has been one of the most enduring conflicts of the world and yet there is no amicable solution that has been found.

The conflict has been ongoing for more than a 100 years between Jews and Arabs over a piece of land between Jordan river and the Mediterranean sea.
It was between 1882 to 1948, when the Jews from around the world gathered in Palestine. This movement came to be known as Aliyahs.
Then in 1917, Ottoman Empire fell after World War 1 and the UK got control over Palestine.
The Balfour Declaration was issued after Britain gained control with the aim of establishing a home for the Jews in Palestine. However during that period the Arabs were in majority in Palestine.
Jews favoured the idea while the Palestinians rejected it. Almost 6 million Jews lost their lives in the Holocaust which also ignited further demand of a separate Jewish state.

Jews claimed Palestine to be their natural home while the Arabs too did not leave the land and claimed it.

The international community supported the Jews.

It was in the year 1948 that Britain lifted its control over the area and Jews declared the creation of Israel. Although Palestinians objected, Jews did not back out which led to an armed conflict.

The neighboring Arabs also invaded and were thrashed by the Israeli troops

This made thousands of Palestinians flee their homes.This was called Al-Nakba, or the "Catastrophe".

Israel had gained maximum control over the territory after this came to an end.

Jordan then went on a war with Israel and seized control over a part of the land which was called the West Bank, and Egypt occupied Gaza.

Jerusalem was divided between Israel in the West, and Jordan in the East. However, no formal peace agreement was signed, each side continued to blame each other for the tension and the region saw more wars.

Israeli forces captured East Jerusalem and the West Bank, various areas of Syrian Golan Heights, Gaza and the Egyptian Sinai Peninsula in the year 1967.

That time Palestinian refugees and families lived in Gaza and the West Bank, along within the border areas of neighboring Jordan, Syria and Lebanon.

They were not allowed to return after the Israeli forces captured the areas as they considered it a threat to Jews.
Also Read| Jerusalem: Why is it important for Christians, Muslims and Jews?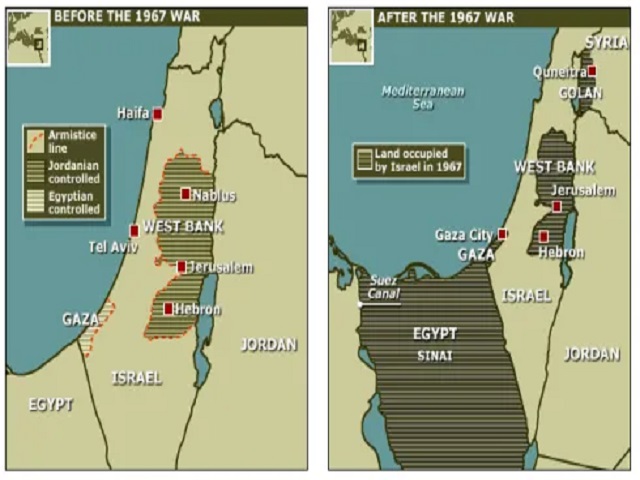 United Nations Mediation:
Israel occupies the West Bank, though the Israeli forces have pulled out of Gaza which happened after the United Nations mediation.

Israel says the whole of Jerusalem is it's capital while Palestinians say the East of Jerusalem is theirs.
Mediation of other countries:
The United States being a very close ally of Israel and a handful of other countries have recognized Israel's claim on the whole of Jerusalem.
Palestine objected strongly when Israel built numerous settlements in the above mentioned areas, where approximately 6,00,000 Jews now live
They found these settlements of Israel illegal.
Hamas and Israel:
Israel and Hamas have a history of fighting three wars and various skirmishes since the militant group seized control of Gaza in 2007.

Recent outbreaks of fights were mediated by Qatar, Egypt and various other middle east countries.

Egypt helps Israel in controlling Gaza's borders to halt weapons from landing in the hands of Hamas.

Palestinians however are claiming to be tortured by both Hamas and Israeli army equally which Israel denies.

Now a new tension between the two parties has emerged when in mid April 2021 night clashes took place between police and Palestinians.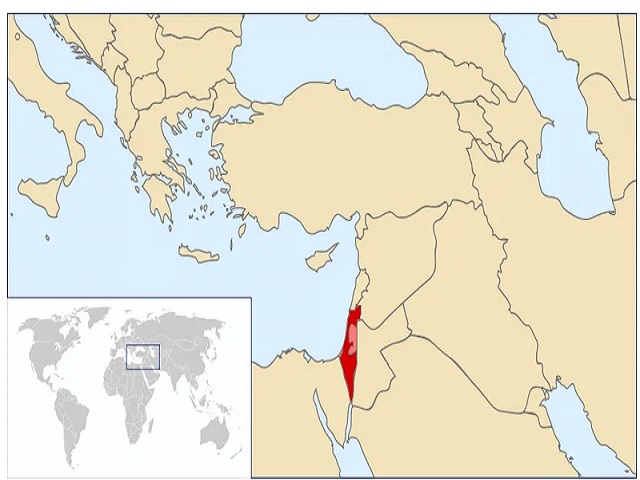 About Israel:
Israel is the world's only Jewish state. It is located to the east of the Mediterranean Sea. Palestinians are the part of Arab population hailing from the land under Israel generally referred to as Palestine. They wish to establish a state by that name entirely. So the major fight is over the land and the control over it.
Read| Asperger's Syndrome: Know why Elon Musk faces difficulty in making eye contact
FAQ
In which year did the Ottoman empire fall?
In 1917, Ottoman Empire fell after the World War 1
What is the major reason of Israel Palestine conflict?
The major reason of the conflict is claim of both countries over Jerusalem home to major holy sites of Islam, Judaism and Christianity
When did the Jews come to Palestine from around the world?
It was between 1882 to 1948, when the Jews from around the world gathered in Palestine.
Where is Israel situated?
Israel is situated on the east of Mediterranean Sea