Who is Syed Abdul Nazeer? The Twenty Fourth Governor of Andhra Pradesh
Syed Abdul Nazeer was appointed as the 24th Governor of Andhra Pradesh on 12 February 2023. Find out who is Syed Abdul Nazeer, his biography, education, life, and career here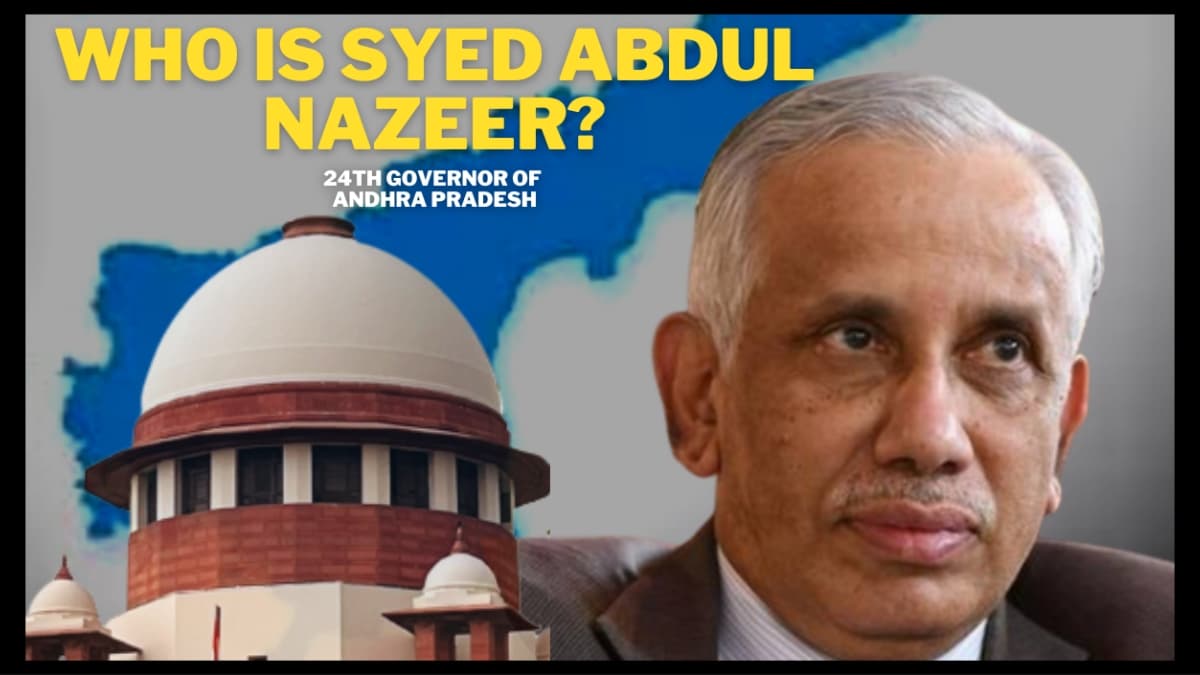 Syed Abdul Nazeer was appointed as the Governor of Andhra Pradesh on 12 February 2023.
Syed Abdul Nazeer is a former judge of the Supreme Court of India, who is currently serving as the 3rd Governor of Andhra Pradesh. He is also a former judge of the Karnataka High Court. He was appointed as the Governor of Andhra Pradesh on 12 February 2023. Nazeer succeeded Biswabhushan Harichandan this Sunday.
Warm congratulations to Sri S Abdul Nazeer on being appointed as the new Hon'ble Governor of AP. Known to be a man of integrity & honesty, I'm sure he will be at the forefront to protect the values of democracy enshrined in our Constitution. Wishing him much success! pic.twitter.com/AAd12ayEx8

— N Chandrababu Naidu (@ncbn) February 12, 2023
Who is Syed Abdul Nazeer?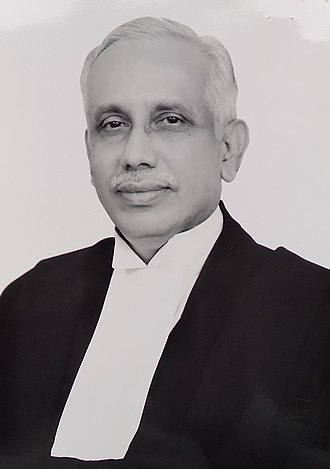 Source: Wikipedia
Syed Abdul Nazeer was

born on 5 January 1958.
Born into a Muslim family Abdul Nazeer belonged to the Kanara region of Karnataka.

Son of Fakir Saheb, he has five siblings.

He grew up in Beluvai/Moodbidri.

Abdul Nazeer completed his B.Com degree at Mahaveera College, Moodbidri.

After obtaining a law degree from SDM Law College, Mangalore he proceeded to his career in the same field.
Who is Justice Dipankar Datta: Find out about the New Judge Of the Supreme Court, their Early life, Education, Achievements, and More!
Education and Career
In 1983, After taking his law degree, Nazeer became an Advocate and practiced at the Karnataka High Court in Bangalore.

In 2003, he was established as an Additional Judge of the Karnataka High Court.

Gradually he was appointed a permanent judge of the same High Court.

In 2017, while he was serving as a judge of the Karnataka High Court, Nazeer was elevated to the Supreme Court of India.

Nazeer became only the third judge ever to be elevated in this way, despite the fact that was never appointed the chief justice of some high court.
Syed Abdul Nazeer: Political Career Highlights
In 2017, Nazeer was the only Muslim judge to be in a multi-faith bench that heard the controversial Triple Talaq.

Nazeer was also among the five judges bench of the Historic 2019 Supreme Court verdict on the Ayodhya dispute.

He gave the verdict in favor of Ram Mandir and thus finally ended the years-long dispute with a 5-0 verdict.

In 2016, Nazeer led a constitution bench that heard cases pertaining to the Indian banknote demonetization carried out by the Government of India.

Justice Nazeer took oath as a judge of the Supreme Court in February 2017.

He retired on 4 January 2023.
He then was appointed the Governor of Andhra Pradesh on 12 February 2023.
Syed Abdul Nazeer: Personal Life And Experience
Syed Abdul Nazeer compared his early years as a lawyer to "duck syndrome".
"I was like a duck who is seen gliding smoothly on the water, but is actually paddling furiously under the water just to keep itself afloat," Justice Nazeer expressed at his farewell from the Supreme Court.
On Justice Nazeer's last working day, Chief Justice Chandrachud, who was also part of the Ayodhya Bench, said
"Justice Nazeer was not the one who would be neutral between right and wrong but he stood for what is right. We shared the Ayodhya Bench and we worked together and delivered a decision together".
Remembered for his speech in 2021 at the National Council meeting of the Akhil Bharatiya Adhivakta Parishad in Hyderabad in
Justice Nazeer highlighted the need to dismiss the colonial legal system detrimental to national interest and move towards the
"great legal traditions as per Manu, Kautilya, Katyayana, Brihaspati, Narada, Parashara, Yajnavalkya and other legal giants of ancient India".
He is also known for his keen interest in theatre. Not only he writes dialogues and composes songs for his dramas but is also well known for his Tulu songs.
Justice Nazeer has learned Sanskrit.
Though he had a very difficult early life, working on his uncle's farms to make ends meet, scavenging for fish that washed up ashore at the Panambur beach to supplement his family's income, Justice Nazeer once said 'he has lived a dream'.
ALSO READ|Delhi-Mumbai Expressway: India's Longest Expressway, All You Need To Know
Who is Aruna Miller? Maryland's first Indian-American Lieutenant Governor